3 tips for being a better pasture manager
3 tips for being a better pasture manager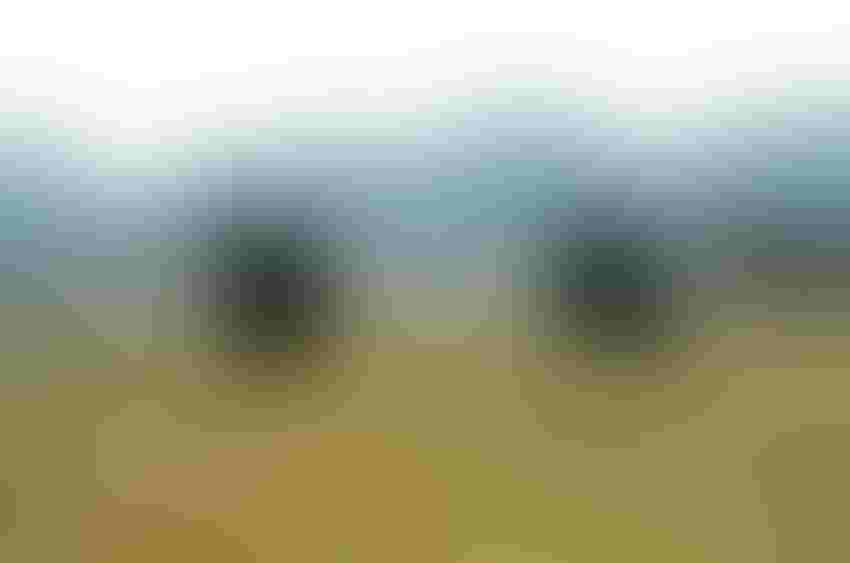 As we head into fall, many ranchers are taking inventory of how much available forage is left for cattle to eat, how long it will last and how much available nutrients the cattle will be able to benefit from.
In a recent newsletter, Tim Steffens, Texas AgriLife Extension range specialist based in Canyon, says the answers to these questions are largely determined by the rancher's goals, how well he manages the land before a rain, and his understanding of the vegetation growing in his pastures.
Here are three tips from Steffens to help answer these questions and better manage your pastures this fall.
1. Determine the available forage in the pasture.
The various vegetation in a pasture can be beneficial to both cattle and wildlife. Understanding the diverse populous population of grasses, seeds and forbs is critical to knowing what your cattle will eat, how it will provide nutrients to the herd and what kind of supplementation you'll need to provide.
"Cattlemen may say they want the grass, and someone interested in wildlife will be ecstatic about the forbs and seeds that can grow," Steffens said. "A lot of people look at forbs and say that is just a bunch of weeds, but what I want is grass. What I tell them all is the grass is like the potatoes in a meal, that's the energy for the livestock. Where the steak or protein comes from is the forbs."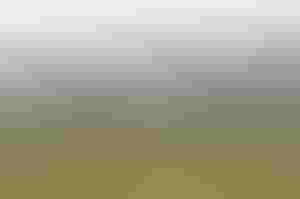 Photo Credit: Texas A
Ranchers may be surprised by what their cattle might be willing to eat. For example, Steffens used the example of sunflowers that may have popped up in the pasture. He says that when sunflowers are young in the early spring, they are one of the most palatable forbs for cattle.
"By managing the timing and frequency of grazing, the average intensity of grazing, the distribution of livestock across a landscape and the opportunity for growth and regrowth, the land manager also can control what comes later," says Steffens. "Palatability of the different plants varies throughout the year, so we can manage that by timing when we are in a pasture. By grazing it at different times from year to year, managing how long we stay and how much we take while we are there, and allowing the desirable plants to recover before being defoliated again, we can increase the relative proportions of desirable plants in the pasture."
3. Have a mix of grass and forbs in your pastures.
Whether you're in the southern states, where the grazing season can last throughout the majority of the year, or you live in a place like me (South Dakota) where we are extremely lucky if we are able to have cattle grazing in December, having a mix of cool and warm season grasses, as well as a variety of forbs that are palatable to your stock during certain times of the year, can be beneficial to the beef herd and ultimately the land manager's pocket book.
"Just having grass or just having forbs is probably a bad thing in most cases, but having a mix of them in every pasture can sure be a big boon to us," says Steffens. "It also provides a way to have something available to respond to rain no matter when it comes. Many of the cool-season grasses like western wheat grass and needle-and-thread grass can be something that will come out early in the season and provide a lot of quality at that time. Mixing these cool season grasses with other plants can mean we can go to nearly a 10-month green season up here in the (Texas) Panhandle."
How do you extend your grazing season into the fall and winter? Are you aware of some of the forbs your cattle will eat during various times of the year? Have you received some timely rains to help get through the late-summer grazing season? Share your grazing and pasture management strategies in the comments section below.
The opinions of Amanda Radke are not necessarily those of beefmagazine.com or Penton Agriculture.
You might also like:
Are feeder cattle prices on the cusp of a collapse?
How to prevent & treat pinkeye in cattle
60 stunning photos that showcase ranch work ethics
When is the best time to wean? It might be younger than you think
How to get more than a preg-check from the vet's preg-check visit
Subscribe to Our Newsletters
BEEF Magazine is the source for beef production, management and market news.
You May Also Like
---