A Biblical look at rotational grazing
A Biblical look at rotational grazing
In the Old Testament, God instructs Moses to give the land a Sabbath year of rest. How does that apply to ranching?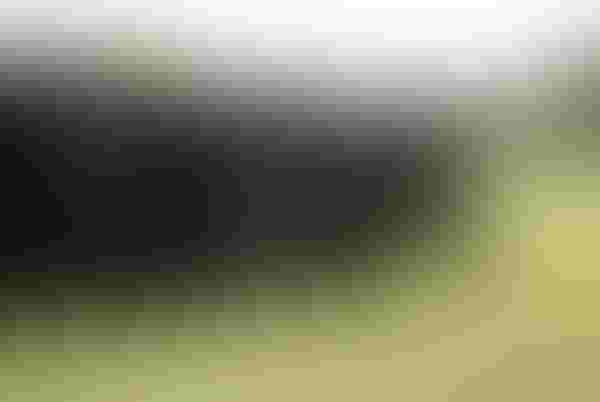 "There are as many grazing programs as we have fingers and each one has merit," says Dan E. Gary, ranch consultant and owner of Adobe Walls Nutrition in Amarillo, Texas. "Some programs require very little cash investment and some require a very large investment in dollars, time and training. How would you like to implement a grazing program that had a longer rest period than any of the others and at the same time is pleasing to the Lord?"
Gary bases his thoughts on a passage in the Old Testament. "In Leviticus 25:3-4, the Lord told Moses, 'For six years sow your fields, and for six years prune your vineyards and gather their crops. But in the seventh year the land is to have a Sabbath of rest, a Sabbath to the Lord. Do not sow your fields or prune your vineyards.'"
Then, in verses 20-21, the Lord continues, "You may ask, 'what will we eat in the seventh year if we do not plant or harvest our crops?' I will send you such a blessing in the sixth year that the land will yield enough for three years."
Gary says he has read these scriptures many times and each time, he feels that they apply to farming. How, he asked himself, could they relate to the ranching business?
"Obviously, it would be impractical to sell your cattle every six years for many reasons, mainly taxes, the loss of genetics as well as terminating ranch hands," he says. "There is an old saying that 'We can't eat a whole apple in one bite,' but we can eat it one bite at a time. So, why not eat this apple, the Sabbath year of rest, one bite at a time and break it down to a seven- pasture grazing program?"
Here's how it works: Rest one pasture for a year, graze the other six pastures. Each year, rest another pasture and in seven years the entire ranch will have been rested. "On large ranches, divide the ranch into seven pasture units and follow the same principles. Pastures on smaller ranches can be divided economically with electric fences to achieve the seven pasture goal."
The advantages of the Biblical grazing program:
No water development cost

Improved range condition in one year
"However, the most important advantage is that we are trying to please the Lord by adapting our grazing program to be as close to Leviticus 25 as possible and becoming better stewards of His land by giving the land a Sabbath year of rest," Gary says.
 "I have spent over 20 years learning to be a better steward of God's land and cattle and have passed on to other producers what I feel God has shown me. This grazing program is by far the most important aspect of ranching that I have learned," he says.
"I believe that the Lord expects us to be good stewards, but what separates this grazing program from all others is that God promises to bless those who give the land a Sabbath of rest. It's not perfect, but it comes closer to Leviticus 25 as anything I have heard."
Gary says implementing the plan is easier on ranches still recovering from drought, which are not stocked at 100% capacity yet. "Ranches that are completely stocked would need to reduce their numbers by about 14% for a few years to implement the program. But I believe that in just range improvement alone, every ranch would have increased carrying capacity in a matter of a few years. What would be the total results when the Lord showers you with his blessings? I guess only the Lord knows."
You might also like:
Enjoy a few laughs with Rubes cartoons
5 tips for preventing, diagnosing & treating foot rot
Seven keys to ranch profitability
8 apps for ranchers recommended by ranchers
9 new pickups for the ranch in 2016
Do your cattle fit your country? Here's how to tell
5 essential steps for fly control on cattle
Subscribe to Our Newsletters
BEEF Magazine is the source for beef production, management and market news.
You May Also Like
---