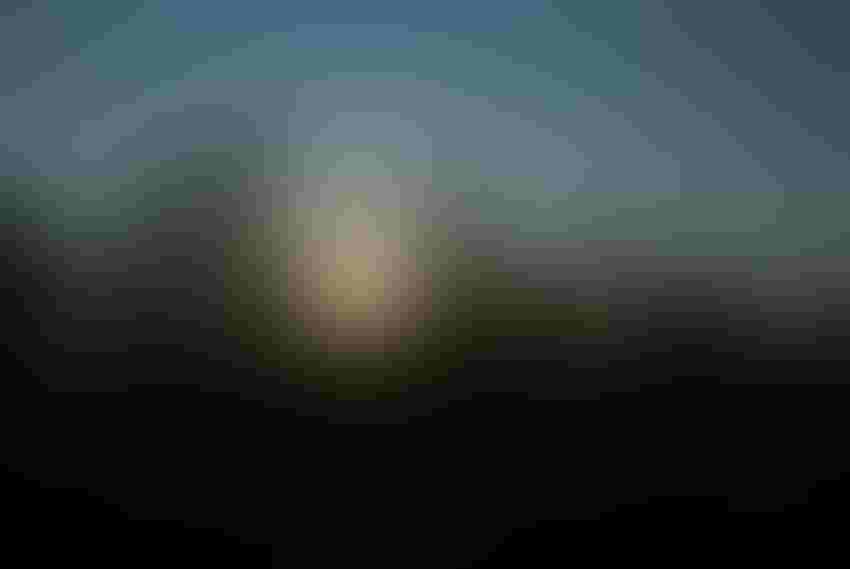 There are three common elements in recent farm booms, says Jason Henderson, executive of the Omaha Branch of the Kansas City Federal Reserve. They are booming exports, negative real interest rates and rising debt levels.
"We have booming exports," he says, "and I don't know how much lower we can get (on interest rates)." So the question everyone is asking him is how much debt is in agriculture? "I think that is going to be the key as to how all this plays out going forward, because debt, when you look at real estate markets, shapes cycles."
Farmers are in a strong cash position, he says, which means they are paying down debt and not taking as many operating loans. "But while they're not taking loans on the operating side, they are taking loans on capital spending – tractors, combines, grain bins, machine sheds," he says. "Farmland values are surging and ultimately, whether this golden era persists or turns into another cycle of fool's gold depends on leverage."
Closer Look: Land values continue unexpected surge
However, getting a handle on debt is difficult, because it's not just land debt, he says. It's also non-real estate debt, which is what got agriculture in trouble in the 1970s and 1980s. "A lot of times, customers will take a loan from a commercial banker and also have loans at the equipment dealer, maybe the feed store or someplace else. How do you get the global picture on how much debt is actually out there?"
One available data set is the Kansas Farm Management Association. Looking at 2010 data, there are more people (just over 5%) who have no debt than in 1979. "But if you look at the other side of the distribution, the percentage of farmers who have debt-to-asset ratios greater than 70% was not 4.3% like it was in 1979, but 5.9%. When it comes to financial markets, it's always the tails of the distribution that start the process."
On a more positive note, however, he says the Kansas Farm Management data on cost of production show it would take $3.50/bu. corn to cause a 1980s-type of contraction, $4/bu. wheat and $9/bu. soybeans. "It might not be the most likely scenario, but it is a scenario," he says.
That means bank regulators are focusing more on the amount of risk that lenders have in individual loans and what commercial banks are doing to attract business.
"At some point in time, you can't cut interest rates to be competitive," he says. "So you start changing terms. And you start shifting underwriting strategies. We haven't seen big movements in that, but we've been hearing little things. And that, from a regulatory standpoint, is what we're watching for – the underwriting standards. Are they going to be maintained in this competitive environment or are they going to be tinkered with?"
From a producer's standpoint, the key word is risk, he says. "Agriculture has a lot of risk – volatility, financial market risk, counter party risk, drought and weather risk." That means risk management is more important than ever.
"I think the biggest thing going forward that I have questions about is working capital," Henderson says. "I'm not so much worried about the financial risk of farmers today. I'm worried about what it's going to look like in 2015."
That's because the Federal Open Market Committee recently indicated that interest rates were going to stay low through 2014. "At negative real interest rates, that's a huge incentive to leverage up," he says.
So they're reminding bankers and producers alike that working capital or cash is the first line in a good risk management strategy. "If people have risk management strategies and low levels of debt, hopefully that will be enough to keep this golden era from turning into fool's gold," he says.
Subscribe to Our Newsletters
BEEF Magazine is the source for beef production, management and market news.
You May Also Like
---