Attorney Advises Landowners On Oil And Gas Lease
Attorney Advises Landowners On Oil And Gas Lease
Attorney James Decker's advice to ranchers entering lease agreements for oil and gas exploration on their land is to have a lawyer with expertise in the subject and mineral rights on your team.Read a producer's perspective on negotiating oil leases here.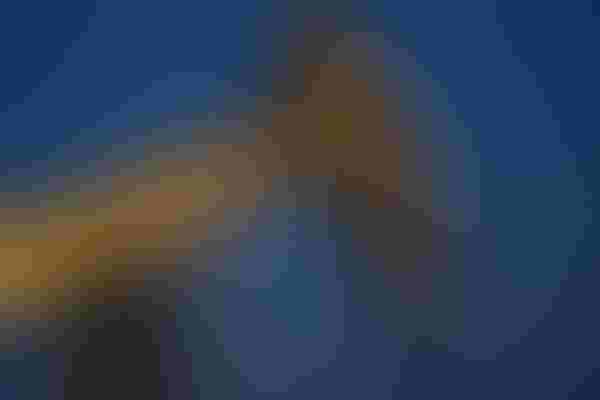 When the land man comes to call offering a oil lease for mineral exploration, James Decker's advice is to make sure a lawyer reviews the paperwork.
"It's not that expensive to talk to an attorney, and a few hundred dollars can avoid a world of hurt and surprise down the road," says the Stamford, TX, attorney who specializes in agriculture and oil and gas law.
Decker's practice, Decker & Arrott P.C., serves mostly rural landowners and rural businesses. "We represent farmers, ranchers and folks who own land and lease it out for production, as well as assist them with real estate and ag law transactions, and oil and gas. I also represent some oil producers and operators as well, so I have experience on both sides of the desk," he says.
Stamford is a 3,000-population West Texas community situated in the midst of the booming Cline Shale formation.
"We're seeing a lot of new leasing and exploration of underdeveloped fields and undeveloped production areas. We're very busy helping landowners with leasing decisions, negotiating prices, oil lease terms, and drill-site locations. We also work to make sure that, as oil production begins or resumes on their property, the landowner is protected and the impacts to the surface use of their property is minimized as much as possible."
The local boom revolves around a mix of cutting-edge shale drilling and old wells returning to production due to climbing oil prices. "Anybody and everybody in the oil business are looking to expand production right now," he says.
Existing leases
Decker says the transactions in existing wells tend to be secondary recovery operations typically employing new technologies to extract oil and gas.
"In these situations, the landowner may be subject to an oil lease agreed to decades ago. I've dealt with leases from the 1930s and '40s that aren't very favorable to landowners in terms of surface use because the language is pretty minimal. So it's up to the landowner to basically try to work with the reasonable oil producer to get some fair terms for surface use."
Decker says the landowner involved in an existing lease typically is in a weaker bargaining position because the oil company is essentially just expanding its ongoing activities.
"So it's up to a landowner to try to get the oil company to treat them right without having to go to court about it. And, for the most part, they do."
Such an agreement would detail how the oil company can use the leased land, damages to be paid, limits to their activities, etc. Decker says it's important to have such an arrangement formalized to avoid misunderstandings down the road. A handshake won't suffice.
New oil leases
In the case of new oil leases, Decker says a land man generally will contact the landowner in person, or by letter or phone, about his company's interest in leasing land for oil production.
"He might say, 'Here's a lease. Will you sign here?' Typically, the landowner will call me, bring in the lease and we'll review it." Decker advises landowners against bowing to pressure to sign anything immediately. "Typically, the deal will still be there a week later," he says.
Decker says his firm is involved with clients to varying degrees. Some feel competent in handling the negotiations on royalties and bonuses themselves, and utilize Decker's expertise for market insight and to vet the final agreement. Other clients utilize Decker's services for the entire process.
"While I will negotiate with the oil company at my client's request, most of them just want me to inspect the oil lease to ensure their interests are protected. I'll look through the lease, explain any provisions the client is concerned about, and develop any additional terms the client may need. Following that, I will talk to the land man and propose any additional terms."
Those needs typically vary by the production use and value of the land, he says. For instance, crop farmers likely will have different surface-use requirements than a producer grazing calves on wheat or running cows on native pasture. And the specifics might deal with access rights and vehicle traffic; location of pipelines, flow lines, electrical lines; location and maintenance of roads; salt water disposal; drilling of water wells; water use and disposal; land reclamation; garbage disposal; fences and gates; hunting restrictions, etc.
Decker says the landowner's leverage in negotiations is generally dictated by the amount of land he controls and the competition for its mineral wealth. Owners of large tracts, for instance, typically have more leverage than a landowner with 50-100 acres.
"Oil companies typically pay a cash bonus per acre, which is paid at signing of the lease. Meanwhile, the oil royalty is paid if and when production starts. If production starts and a good well comes in, the mineral owner can get a pretty decent royalty check. If the oil company drills dry holes and abandons the lease, there won't be any money at all," Decker says.
The bonus, which can vary widely, is a one-time payment to the mineral owner for signing the lease. "South of Stamford here, there isn't a lot of competition for land, and the bonus is around $50-$60/acre. But if you go 40 miles west, where companies are competing for land, they'll pay over $1,000/acre. I know of rural landowners who have covered the cost of their property just based on what they have leased it for oil production in the past year," Decker says.
The oil royalty payment is also negotiable. "The old standard in this part of the world was a ¹⁄8 royalty, or 12½%, to the landowner, but it's more like 3⁄16 today. Thus, if 100 barrels come out in a day, the mineral owner would get a check for ¹⁄8 of that value, and the oil company would get 7⁄8. Of course, the oil company has to pay for all the costs of drilling and operating the well out of their portion," Decker says.
Today, however, landowners controlling larger tracts can achieve royalties much higher than ¹⁄8. "And once the competition starts between companies, those royalty offers can get up into to 20-25% range," Decker says.
Potential landmines
Outside of failing to see a lawyer, what are the other common mistakes landowners might commit?
"First and foremost, when you buy or lease property for agricultural production, learn who owns the mineral rights under it. Many folks assume that because they bought or inherited the property, that they own the mineral rights. Later, they learn someone else owns an interest in the minerals."
Decker adds that if you're buying property and the seller wants to retain the mineral rights, the buyer should ensure he has the final say in leasing of the property for mineral extraction. Without this authority, the surface owner has little influence in how the surface of their property is used. He advises having a lawyer check the terms of the agreement.
Enjoy what you are reading? Subscribe to Cow-Calf Weekly for updates every Friday in your inbox.
"My job is to ensure my clients have their surface use protected. I have a checklist of things I look for and work to include, but the key is to make sure the inconvenience to the surface owner is minimized," he says
So how does a landowner find a lawyer with the appropriate expertise? In the absence of a "good, user-friendly database for lawyer referrals within the agriculture world," Decker advises landowners to seek referrals from other landowners.
"I've found that folks typically are happy to share both their good and bad lawyer experiences, both of which are useful, with their neighbors and friends. Beyond that, your regional and state farm/ranch organizations will typically have some referrals as well," he says.
The bottom line, Decker says, is to negotiate a good oil lease upfront and make sure it's upheld.
You might also like:
Be Wary When Entering Into Oil Leases
Land Values Continue Their Unexpected Surge
Subscribe to Our Newsletters
BEEF Magazine is the source for beef production, management and market news.
You May Also Like
---