Chinese fountain grass invades pasture
Chinese fountain grass invades pasture
Get out the shovel; there are no good options for removal of invasive fountain grass.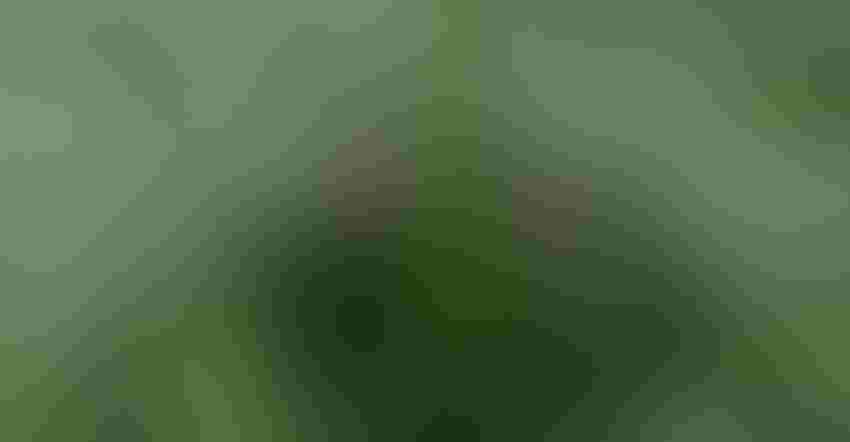 PASTURE TAKEOVER: Chinese fountain grass is moving north in Missouri and taking over pastures. This new annual weed does not offer any nutritional value for beef cattle. It spreads easily and without control.
Getty Images
A new pasture weed has University of Missouri weed specialist Kevin Bradley reliving a nightmare from a decade ago. "It's like Palmar amaranth," he says of Chinese fountain grass popping up in Missouri pastures, "and I don't know how much worse it is going to get."
This type of Chinese fountain grass is Pennisetum aldopecuroides, or purple fountain grass. It is not the same purple fountain grass, Pennisetum setaceum Rubrum, that adorns landscapes and is often purchased in spring at local nurseries or big box hardware stores. Those have a high degree of sterility and do not spread easily.
"But somewhere along the way early on, before we had purple fountain grass, we had this sucker, and that one seems to be the one that is causing the problem," Bradley explains.
Problems with fountain grass
Chinese fountain grass is a perennial bunch grass that can grow up to 3½ feet tall. The leaves are dark green in color and extend 20 inches in length. The seed heads look like a bottle brush, with spikelets. Each one contains a single seed and has from 10 to 30 long bristles that originate from their base.
It first appeared on university researchers' radar in 2017 as it relocated to the southern portion of Missouri. But last year, Bradley received photos of it appearing in the west-central region of the state, in Lafayette County, and he says it could take over more pastures in the central and northern regions.
"I don't know the source of where it's coming from, and how we're getting a spread," Bradley says. "But I do know that this grass, the seed on that seed head, can attach itself to fur or clothing." He says university researchers believe that it can be introduced by animals transported into the county.
Bradley warns that Chinese fountain grass can take over a grazing pasture and provide little value to livestock producers.
MU researchers analyzed the forage quality of Chinese fountain grass at maturity. "Crude protein of 6.5% is about as poor as you can get," Bradley says.
However, eradicating it from a field is a problem for farmers.
Pasture fixes
A typical go-to removal would be mowing it down. However, if the seed head is present, farmers will likely scatter seeds across the field creating more problems with the weed in the years to come.
Farmers can walk fields and hand remove Chinese fountain grass, but they need to harvest the entire plant — root and all. It is laborious, but effective.
Bradley says the one chemical option to eradicate this nuisance grass from a pasture is a "really high dose" of glyphosate, to the tune of 56 fluid ounces per acre. Researchers in 2017 looked at other herbicide treatments and found other products to only provide less than 33% control of the perennial grass by 21 weeks of application.
If farmers choose the chemical method, Bradley recommends making it a spot treatment, otherwise other forages could be eliminated as well. "We just don't have a lot of good options right now," he adds.
Subscribe to Our Newsletters
BEEF Magazine is the source for beef production, management and market news.
You May Also Like
---