Cocktail Blends Provide Fall Grazing, Soil Health
Cocktail Blends Provide Fall Grazing, Soil Health
Planting a cocktail blend cover crop after harvest makes sense for soil health and the bottom line.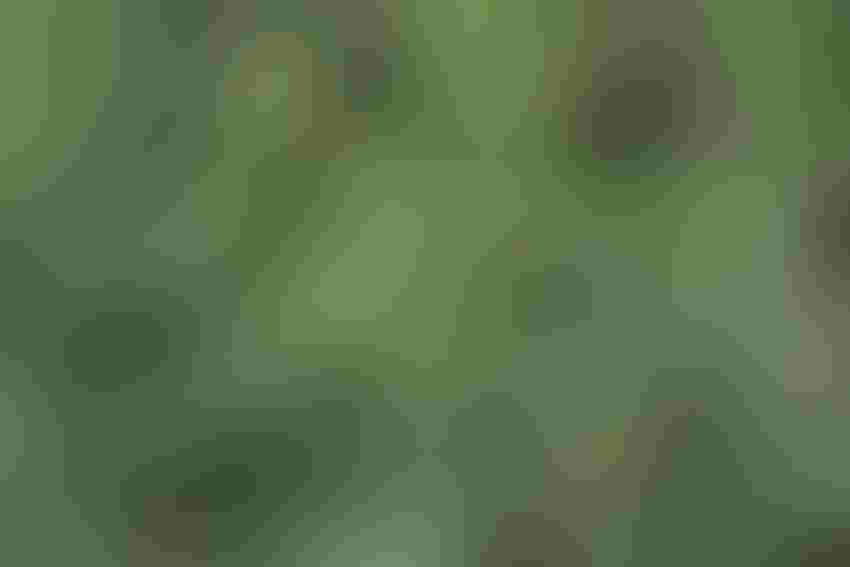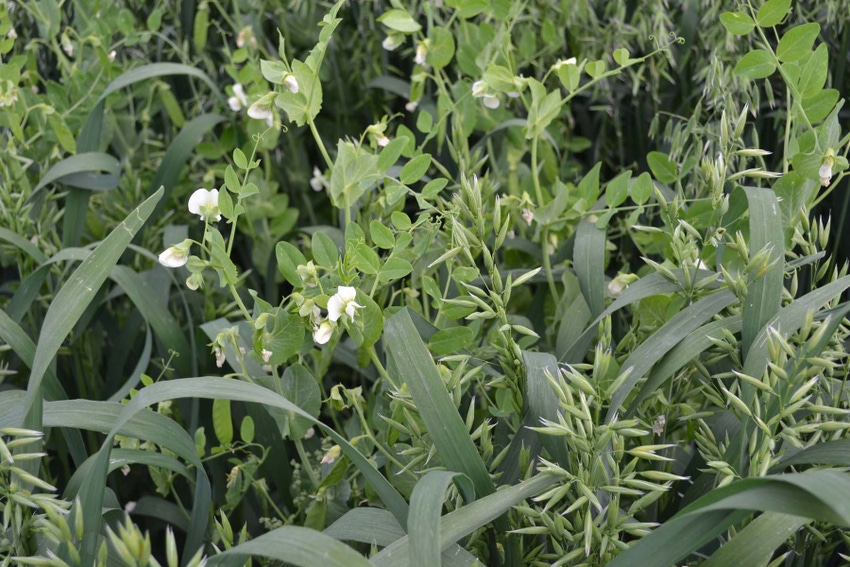 For many farmers in the grain and beef production regions of the U.S., the planting season ends when the last of the seed wheat or corn kernels are tucked neatly in the ground, but for a growing number of savvy farmers, it's only the beginning.

"By not planting that cover crop after harvest, you're passing up on a great opportunity to make more money and improve your soil health," says Ken Miller, district technician for the  Burleigh County Soil Conservation District, Bismarck, ND.

Miller should know. He and his colleagues have collected over five years of research data supporting the premise that cover crops more than pay for themselves monetarily and from an overall soil health perspective. "When used in conjunction with late-season cattle grazing, the net return on the cover crop is over $60/acre," Miller says. He notes that $60/acre is just the return for extra animal units grazed and doesn't  reflect in any way the monetary benefits associated with planting the following year's crop into improved soil.

In July 7, 2007, after harvesting an 80-acre stand of field peas for grain, a cover crop cocktail – a blend of  one grass (millet) and six broadleaves (cowpeas, soybeans, turnips, radish, sunflower and sweet clover) was planted.

Two other 80-acre plots were also part in the study, but neither was planted to a cover crop. One received an application of manure the other did not.
Prescription for the soil
Miller says the list of plants included in a cocktail vary depending on the condition of the soil, and the time of planting. Usually a blend of several species and plant types, each with its own unique rooting patterns and plant architecture, all contribute to a diversity that is much needed for restoring microbial and physical soil function after producing a mono crop.

Cocktails also provide good soil cover across a variety of conditions as the different cover crop types respond differently to varying soil and weather conditions. For example, millet, a warm-season grass, responds favorably to the hot summer weather patterns, emerging rapidly and forming a canopy inhibiting loss of soil moisture through evaporation. The same applies to warm-season broadleaf plants – sunflowers, cowpeas, soybeans and clover.

While the warm-season plants are creating biomass on the surface, the cool-season brassicas – turnips and radishes – are scavenging nutrients in the soil and aerating soil compactions with their tenacious taproot systems. "The beauty of this system is that there are several things going on at once," Miller says. "What they have in common is that they all benefit the soil."
Healthy profit, healthier soil
On Oct. 1, the 80-acre cover crop was opened to grazing. "We got 17 days of grazing on 141 cow-calf pairs," Miller reports. "The calves gained 3.1 lbs/day on the cover crop."

Based on a 52-lb. total gain/calf at $1.09/lb. live weight, a gross profit of $111.00/acre was calculated. After subtracting $45/acre for expenses, the cover crop netted $66/acre.

For Miller, the grazing profits were only part of the story. "The next spring, when we planted corn on the three plots, and the earthworm population on the cover crop ground was three times that of the others," he says adding that the improved soil health on the cover crop field was directly reflected in the net corn income in fall 2008.
The return on the cover crop ground was $62.27/acre, while the field with the manure application was $49.57/cre. The return on the corn grown on the bare ground was $13.77/acre.

One longstanding argument against planting cover crops is the loss of soil moisture that could negatively impact crops planted the following year. To test that theory, soil samples for available water capacity were taken in May 2008 prior to planting corn. Results showed that a field with no cover crop held 3.11 in., while the one that did had 3.07 in.

"These fields were side by side so the only difference was that a cover crop grown in one of them," Miller says. "Four one hundredths of an inch less in the cover crop ground would hardly be considered significant."
New varieties resolve issues
Byron Lannoye of Pulse USA is enthusiastic about the potential of cocktail cover crops. He sees the development of new varieties as critical in resolving some of the issues growers have with planting cover crops between their primary crops. He cites, as an example, the reluctance of growers to use conventional Austrian winter peas in their cocktails because of a tendency to have a higher percentage of hard seeds, which are known to delay germination in the year they are planted and emerge in subsequent years.

"Growers don't want plants in these cover crops to come back and haunt them," says Lannoye, adding that new varieties of peas – particularly the ones that bear white flowers – are far more consistent in their germination. "This opens the way to receive the benefits of peas in the cocktail without the risks of carryover into the next crop," he says.
Cocktail's rising stars
Kurt Braunwart, owner operator of Progene LLC, shares Lannoye's views on the growing role of peas in cocktails. He says plant breeders at Progene LLC have always focused their efforts on developing new varieties of peas and annual forage grains well suited to their use in cocktails.

"This means we don't release or recommend any pea varieties that could have significant hard seed issues," Braunwart says. "The last thing we want is for the pea to come back and bite the grower."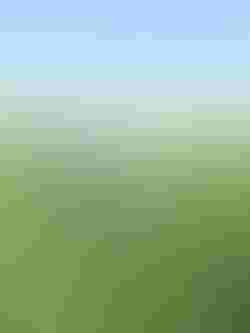 While the hard seed issue is an important one, it isn't the only determinant of a plant's value in a cocktail, Braunwart says. Because the intent is to grow as much biomass as possible in as short a time as possible, the preferred seed should have qualities of fast emergence and vigorous growth. And, because planting takes place in late summer or early fall when temperatures are dropping in the evenings, a pea with some cold tolerance is a necessity.

"One of the most promising peas for use in cocktails is a white-flowered intermediate variety called Flex," he says. "In addition to not being hard-seeded, it emerges rapidly and produces a lot of biomass in a short period of time."

Braunwart adds that because Flex is an intermediate pea with both winter and spring characteristics, it possesses a cold tolerance that allows it grow up to month longer in the fall than commonly used spring pea varieties.

Growers looking for better cocktail blends based on improved varieties don't have to restrict their inquiries just to peas, Braunwart adds. "Consider the Everleaf 126 spring oat. It was bred to have high stooling capability," he says. "This means more biomass per seed especially when planted late summer or early fall."
 
Subscribe to Our Newsletters
BEEF Magazine is the source for beef production, management and market news.
You May Also Like
---