Culinary students experience pasture to plate education experience
Culinary students experience pasture to plate education experience
Aspiring chefs tour the beef industry from pasture to plate to learn the truth about beef.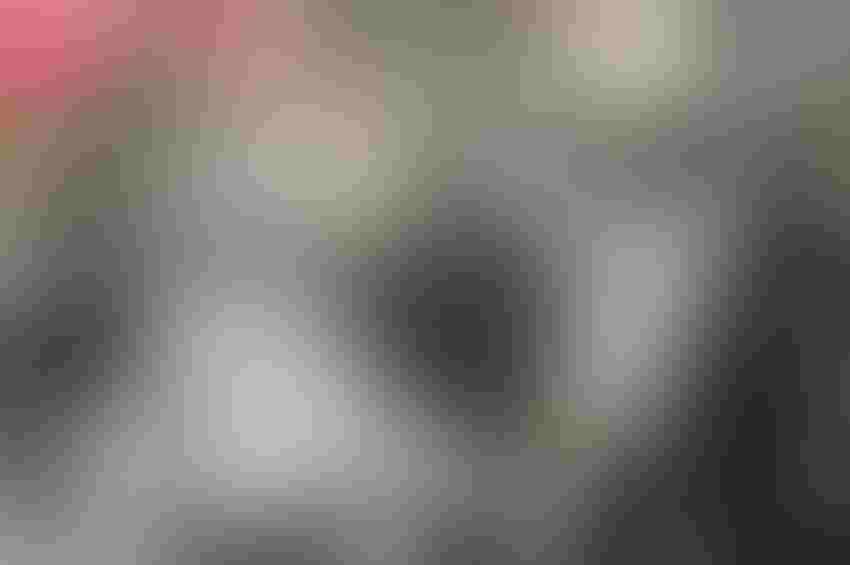 Reality TV shows are often a bit short on reality. Chefs Mike Erickson and Rhonda Obenhaus know that, and now, their students do, too. For a group of Texas high school culinary students, the journey they took from pasture to plate brought the reality of food production to life in an unforgettable and life-changing way.
While that journey culminated in a television-like competition, complete with lights and video cameras, it began with the culinary arts students at John B. Connally High School in Pflugerville, Texas, outside of Austin, many months before. Called "True Beef," the 16-month-long effort was an extraordinary look at beef production for a group of aspiring chefs.
Erickson is the culinary arts instructor at Connally High School; Obenhaus is culinary arts instructor at Caprock High School in Amarillo, Texas. They both worked as chefs in commercial kitchens before becoming teachers and know each other through the Texas Restaurant Association's Pro Start program. Pro Start is an effort in more than 200 Texas high schools to introduce students to careers in food service.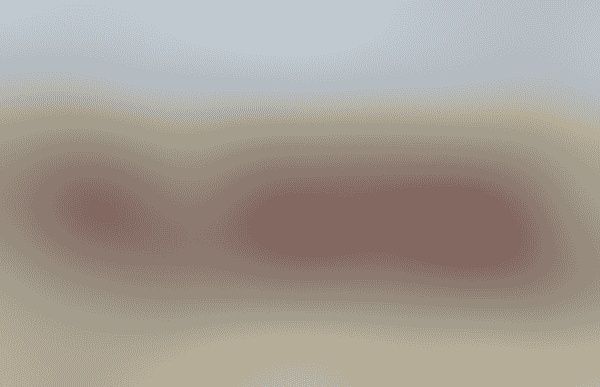 Texas high school culinary arts and FFA students from Pflugerville join culinary arts students from Amarillo on a ranch tour.
Taking the tour
The True Beef tour was a series of trips that gave Erickson's culinary arts students an in-depth look at all aspects of beef production, marketing and food service. The program also included the Pflugerville vocational ag students, giving both groups an opportunity to learn about the total effort required to put food on a plate.
Erickson got the idea for the tour after attending a Pasture to Plate tour in Kansas, sponsored by the Kansas Beef Council. It's a week-long, annual event that introduces chefs and other food-service professionals to the beef business as they tour ranches, feedyards and processing facilities.
Erickson returned from the trip invigorated and amazed by a part of the beef chain he'd never seen before. He vowed to give his students a similar experience.
And he did. During the 2014 school year, the combined group of culinary and ag students toured ranches and restaurants in the Austin area. But the main event was an extensive trip at the end of the 2014 school year that took the students across the state for an intensive look at every aspect of the beef production chain — from the birth of a calf to steak on a plate.
As a chef, dad and teacher, Erickson says he was a bit concerned about some of the things he was reading and seeing on television about beef's role in the diet. "I wanted to have the students explore the beef industry firsthand and go out to a ranch or a farm, meet a farmer or rancher, look them in the eye, see what they do, and learn from those folks," he says.
The Yellow Dog school bus left Pflugerville and wound its way toward the Texas Panhandle, where Obenhaus' students joined the group. "As a teacher, I always want to put my students into real-life experiences," she says. "I want to give them the opportunity to experience things they normally wouldn't inside a school building."

70+ photos showcasing all types of cattle nutrition
Readers share their favorite photos of cattle grazing or steers bellied up to the feedbunk. See reader favorite nutrition photos here.
Obenhaus grew up on a farm and wheat pasture operation, and says it's easy to take for granted what she knows from that experience. However, her students are mainly from urban or suburban backgrounds. "For me to take my students from pasture to plate, to show them the brand-new baby calves, what it takes to care for that mama, it's an incredible opportunity," she says.
And for the students, things begin to click. "They don't just walk into a restaurant and sit down in front of a plate and think the chef did a great job" she says. "I think they really realize how many months went into the preparation of that animal beforehand, and they see the hard work that ranchers go through and the things they can't control, like the weather and drought."
While Erickson's goal was to help his students better understand the beef production and marketing chain, his hope for the long-term outcome from the experience go deeper. "The No. 1 goal for this whole project is to get these kids to understand, from a chef's perspective, to respect the food," Erickson says. "I want them to respect where the food comes from, how it's grown, and who grows it for them. No. 2, I want them to respect the people who work really hard to provide that food for us so we can have it in our restaurants or at home as a consumer."
It appears he was successful. "Most of us didn't know half the stuff we learned throughout the year; how beef is grown, how crops grow and that sort of thing," says Louis Briones, one of Erickson's culinary arts students. "Once you know where your food comes from, you have a lot more respect and you care about it."
The FFA students echo that perception. "We're learning that not only what we do is important, but what they do is also important," says Macey Bunch, a vocational agriculture student at Hendrickson High School in Pflugerville. "They're cooking the meat the ranchers and feedyard owners raise."
Adds Kara Gray, "How we raise it affects how they cook it, how it's prepared and how it tastes."
"We're a combined team," says Jalen Mathis, who intends to return to his family ranch. "Without us they couldn't have beef, and without them we couldn't make the money off the cattle or have someone to produce beef for."
The True Beef competition
For the culinary students, the True Beef tour culminated in a head-to-head competition as intense as any on the cooking channels. But this one had a twist.
The teachers each selected eight students from their class to be their team. When the kids faced each other to hear the team selections, they assumed it would be Caprock students against Pflugerville students. That's where things got interesting.
"Look at the person across from you," Erickson said. "That's your teammate."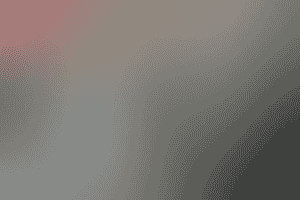 The 18-month True Beef tour was captured on video, and the documentary made its debut in March. In addition to showings at film festivals, Chef Mike Erickson hopes to make the film available commercially for use by the more than 200 culinary arts programs and 1,100 FFA programs in Texas high schools.
That meant the students had an hour to plan a meal using beef sirloin as the centerpiece, pick their sides, determine how to prepare the meal and cook it. All with someone they didn't know.
That, said Erickson, is the culmination of what he and Obenhaus strive to do as educators. "We want these kids to be able to go into an environment and think on their feet like a chef would in a restaurant. They've got to be able to adapt; they've got to be able to do teamwork; they've got to use time management; and No. 1, they've got to make the food taste good."
And they did.
(Editor's note: I had the honor of being one of the judges, and every meal was presented professionally and was as good or better than any meal I've had in a steakhouse. Reality television cooking shows thrive on dysfunctional kitchens and dysfunctional people. Exactly the opposite happened here, and that may be one of the most important lessons these students learned.)
Throughout the 1½-year process, the students were accompanied by filmmakers from the Art Institute of Austin. "We decided to create a film we could share with other schools so they could experience the same things we did," Erickson says. In fact, that's how the project got its name. "Through this process, that's how the kids came up with the name for the film. They said let's find out the truth about beef."
The film "True Beef" was completed and released in early 2015. It debuted at the South by Southwest Edu film festival in March and will be entered in more competitions, with the goal of having DVDs for sale commercially.
In Erickson's mind, the effort was well worth the time, effort and expense it took to bring it to fruition. "My goal is I hope they become better cooks, No. 1. That's my job; I'm training them for industry," he says. "But I hope they came away respecting the food and understanding how hard the farmers and ranchers work to bring that food to our table.
"They learned a lot of life lessons and life skills. Someday they're going to be chefs, and this is their starting point. For them to be able to be exposed to this much of the beef industry in their career in high school is amazing," he says.
You might also like:
Don't bid away future profits by overpaying for cows
Pricklypear control helps replenish pastures
6 steps to low-input cow herd feeding
10 negative reviews of the Food Babe worth reading & sharing
Breed-back on first-calf heifers starts with nutrition
How to treat lump jaw disease in cattle
Picture perfect summer grazing scenes from readers
Subscribe to Our Newsletters
BEEF Magazine is the source for beef production, management and market news.
You May Also Like
---