Drought throws a curveball at Oklahoma beef producers
Drought throws a curveball at Oklahoma beef producers
If dealing with a life-altering pandemic wasn't enough, along comes an old and familiar foe—drought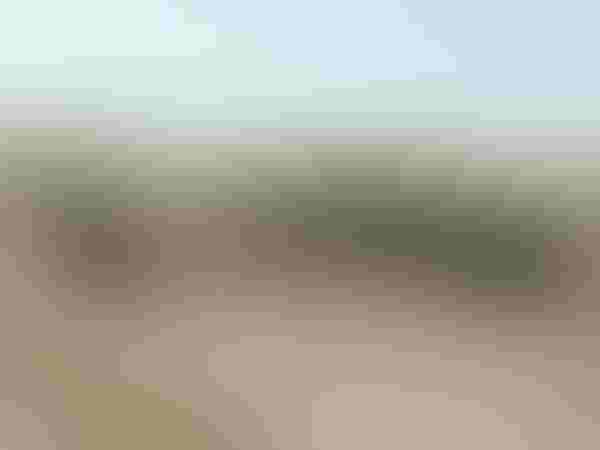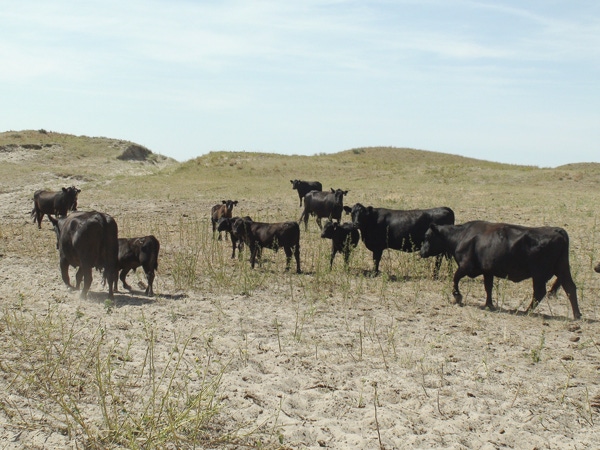 By anybody's reckoning, COVID-19 has turned beef production upside down. Market volatility, packing plants closing or reducing output, shortages at the supermarket, you name it and it's probably happened somewhere. That kind of up and down creates an environment that beef producers have never before encountered.
"To make matters worse, the [Oklahoma] Panhandle just went through 142 days with under a quarter-inch of rain as of May 17 and about 2 inches in six months," said Justin Wagner, Cimarron County Extension director and agricultural educator. "In other parts of the state, many producers have been holding onto their cattle waiting for prices to increase, but we have no grass out here."
Wagner has been working with Panhandle-area beef producers to work through options. Many cattle operations have had to get rid of animals at a significant loss. A few have even resorted to selling live animals to consumers direct off the pasture, when and where possible.
"Even that option is limited despite the fact that grocery store shelves might be nearly empty of product and prices being paid by shoppers for cuts of meat are rising," said Wagner, who worked as a USDA meat inspector for three years. "There are government regulations when it comes to harvesting livestock. Producers still must partner with a meat processor such as JBS or Tyson Foods. We're in the mecca of meat packing plants and so disruptions to their operations are very real to people from this part of Oklahoma, Texas and Kansas."
Cattle operations are being hit hard in areas less affected by drought as well. Changes in the energy sector economy have shut down many ethanol plants, taking away distillers' grains as an option for feed byproducts. Transportation and logistics issues have reduced trade and availability of many other byproduct feeds.
Oklahoma State University Animal Scientist Paul Beck said it is vital producers everywhere develop market plans and alternatives, including targets for a date or a market price, that will be adequate to meet operational goals
"This will make the decision process for selling livestock easier and ensure a rapid response when the benchmark is reached," Beck said. "As with all goals, be sure they are achievable and reasonable. Producers can't hold onto animals that need to be moved forever."
For example, large steers weighing 800 to 900 pounds will need to be marketed before they get much bigger. Smaller steers can be grown at higher rates and kept for a longer timeframe. Genetically superior heifers that have not been implanted may make a brood cow for someone in the future, giving a beef producer another option.
Be sure that range and pasture conditions are not damaged by overgrazing. To guard against this, a sacrifice pasture or drylot should be used to decrease negative impacts on future productivity of other pastures.
Large cattle gaining about 1 pound per day have fairly low protein and energy requirements, roughly 7% crude protein and 52% total digestible nutrients, Beck said. Nutrient needs of other growing cattle depend on the body weight and targeted rate of gain.
A 700-pound growing steer gaining 1.5 pounds per day, for example, needs a diet with 56% total digestible nutrients and 8.5% crude protein. Those gaining 2 pounds per day need diets with 10% crude protein and 60% total digestible nutrients.
Feeding mixed diets based on hays, straws or crop residues can be a viable option. Feeding long-stem hay with a supplement is a common practice but livestock intake of low-quality crop residues separate from concentrate feed can be variable and waste will be an issue.
Straws and other crop residues are often around 4% to 5% crude protein and 45% total digestible nutrients, so more concentrate will be required. However, concentrate feed options that producers typically depend on may be unavailable because of pandemic-related supply chain disruptions.
Beck also warned that feeding wheat needs to be managed closely as acidosis and other digestive upsets can occur with poor mixing or feeding management. Prolonged feeding of grain sorghum can cause issues with urinary calculi because of high phosphorus and potassium in these diets.
Stotts works in agricultural communications services at Oklahoma State University. The opinions of the author are not necessarily those of beefmagazine.com or Farm Progress.
Subscribe to Our Newsletters
BEEF Magazine is the source for beef production, management and market news.
You May Also Like
---