Feral Hogs Are A Growing Menace
Feral Hogs Are A Growing Menace
Once found only in the Southeast, feral hogs have now spread to more than 40 states.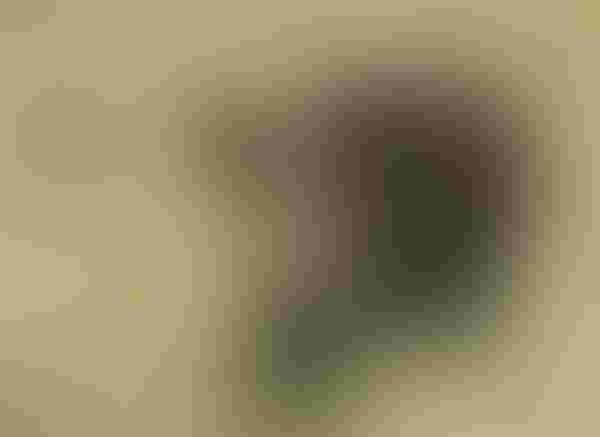 Once found primarily in the Southeast, feral hogs have now spread to more than 40 states. It took time – 20 years or more – but once they began to root their way north and west, they didn't stop.
That means, if you're one of the lucky few who live in a state that hasn't been infested with feral hogs, it's likely your time is coming.
According to Ken Cearley, Texas AgriLife Extension Service wildlife biologist, while they're considered an exotic species, feral hogs have been around a long time. "In the mid 1500s, Spanish explorer Hernando de Soto was the first to bring in hogs as part of their food supply on their trek through the Southwest. In the 1600s, we know they were a food source for the missions scattered all over Texas," he says.
In fact, all but one of Texas' 254 counties now have feral hogs. Landowners in the last holdout, El Paso County, will no doubt join the rest of the state in scratching their collective heads trying to figure out how to get rid of their pestilence.
A Closer Look: In Texas, It's Here A Feral Hog, There A Feral Hog…
While it's nice to contemplate complete eradication, Cearley says the reality is once you have them, it's next to impossible to clean them out. "So we've come to think of it as much like brush control. The real measure of success in living with the rascals is reducing the amount of damage they do," he says.
And the amount of damage they can inflict on rangeland and farmland is remarkable. Cearley says they can root down 2-3 ft. as they search for worms, grubs and tender roots to eat. Drive a pickup or tractor into that kind of hole and your plans for the day just got changed.
What's more, they prey on young calves and other young animals, displace and even decimate wildlife populations, and can carry as many as six different diseases.
One such disease is swine brucellosis. Although cattle can't contract brucellosis by coming into contact with feral hogs, they can pick up the bacteria. "It's a concern for the cattle industry because a false positive at the sale barn from a cow that has swine brucellosis requires further testing and withholding until it's cleared," Cearley explains.
"We know they do at least $52 million in damage to crops and pastures in Texas," Cearley says. "And I think that's a conservative estimate. And probably another $7 million to fix the damage they've done." That estimate doesn't include damage done to golf courses, parks and people's yards. In 2010, the Texas Department of Agriculture estimated feral hogs inflicted total of $450 million in damage statewide.
However, Cearley says that by using a variety of control techniques, landowners can reduce loses by as much as 66%.
Major control methods are trapping and hunting. Texas has several USDA-approved processing plants that handle feral hogs, with the meat often shipped overseas to Europe and Asia. Texas also allows aerial control, which Cearley says is often the most cost-effective method.
A 2010 survey of 700 Texas landowners in 139 counties reported the harvest of about 367,000 feral hogs. That's an impressive number, but Cearley says it's not nearly enough.
Recent estimates put the feral hog population in Texas between 1.9 million and 3.4 million. But that's a moving target, because a mature sow has an average of 1½ litters/year that average 5.6 pigs/litter. Uncontrolled, Cearley says a landowner can expect 18-20% population growth/year; meaning the population can double in five years. "You need to remove 60-70%/year just to hold the population steady," he says.
In the same survey, those 700 landowners reported that 57% of the hogs harvested were taken by trapping, 24% by aerial control and 11% by allowing hunters access to the land to harvest pigs. Other control methods amounted to 8%.
"As a wildlife biologist or a rancher, feral hogs are not my friend under any circumstance," Cearley says, even though some landowners can make a little money from the hunting opportunities they present. "There's just not a whole lot of good about them."
For more information on how to control feral hogs, go to http://feralhogs.tamu.edu or www.extension.org/feral_hog
Subscribe to Our Newsletters
BEEF Magazine is the source for beef production, management and market news.
You May Also Like
---