Grass-fed growth brings challenges, opportunity and a few fringe benefits
Grass-fed growth brings challenges, opportunity and a few fringe benefits
Grass-fed beef production is a fast-growing part of the beef business.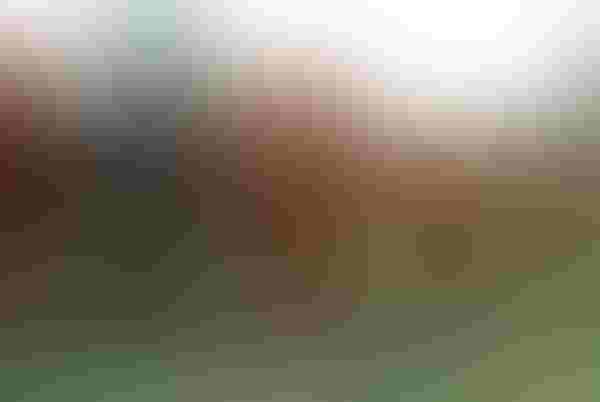 The landscape of the overall beef sector is evolving. That's evident by the increased investments by large corporations like JBS and Perdue in the many specialty sectors of the beef industry, such as all-natural, organic, grass-fed and non-GMO, grain-fed beef.
The statistics back up these changes, showing grass-fed alone now makes up nearly 7% of all beef sales, boasting an increase in annual retail sales from less than $5 million in 1998 to more than $2.5 billion in 2013. If the grass-fed sector continues with its current annual growth rate of 25-30%, livestock Industry consultant Allen Williams of Starkville, Miss., believes this once niche market could potentially make up nearly 30% of all beef produced within the next 10 years. With this projected growth, many opportunities exist in the grass-fed arena going forward.
As always, capital and land access challenges for young and beginning farmers to enter the market is a concern. Williams pointed out stacking livestock enterprises is a proven way to generate more revenue per acre and offers some versatile options.
"You have to not limit yourself to a single species, a single enterprise and understand multiple enterprises on the same acreage are one of the very best ways to generate income," Williams says. "Creativity and innovation is the key."
With the multitude of branded programs and alternative markets developing, the opportunity to cultivate multiple revenue streams on farms and ranches is greater than ever before.
Former Thousand Hills Cattle Company owner Todd Churchill strongly recommends attending a holistic management (HM) course to anyone entering or currently in the industry. In addition, he notes when it comes to getting investors, especially unconventional ones, the ability to articulate not only what you want to do and the return you will give, but also its potential impact on society, is going to be important. While producers may look at food as more of an industrial process, those outside of agriculture do not see it that way.
Williams called attention to the innovations in forage and grazing management, genetics, soil health, and other aspects of production that growth in the grass-fed sector has brought about. These developments not only pertain to the grass-fed industry, he says, but the broader beef industry as well.

70+ photos showcasing all types of cattle nutrition
Readers share their favorite photos of cattle grazing or steers bellied up to the feedbunk. See reader favorite nutrition photos here.
"We are getting to the end of a season of pioneering. We are now in the season where there is application of capital and the ability to scale some of these ideas going forward," says Mike Lorentz of Lorentz Meats, Cannon Falls, Minn. "I'm excited to see how that's going to play out."
Of the approximately 225,000 cattle harvested for grass-fed beef between July 2014 and July 2015, 122,000 head went directly into the top 15 grass-fed branded beef programs. For producers not interested in direct marketing, these branded programs offer a viable alternative market for grass-fed and grass-finished animals. Some of the top programs currently buying cattle from producers are:
You might also like:
A voice of reason in the Bundy-Hammond debate
7 ranching operations awarded top honors for stewardship, sustainability
3 steps for preparing for farm economy downturn
Questions about VFD? Let's clear up the confusion
Manage bull costs with these producer tips
Does it really take six years to cover your costs on a cow? NO!
Subscribe to Our Newsletters
BEEF Magazine is the source for beef production, management and market news.
You May Also Like
---