Grass rally for calves and feeders continues
Grass rally for calves and feeders continues
Calf and feeder cattle prices continued higher as buyers look for cattle to graze spring and summer grass. Futures markets also maintained week-to-week stability.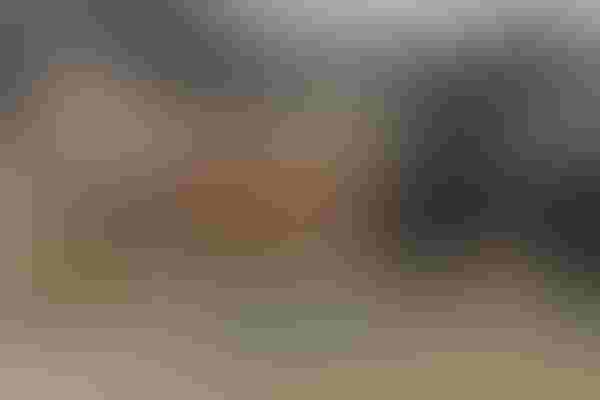 Buyers continued their aggressive pursuit of calves and feeders for spring and summer grazing amid active trade and heavy receipts in the major marketing areas, according to the Agricultural Marketing Service (AMS). Calves sold steady to $5 per cwt higher, while yearling cattle brought mostly steady money to $3 more.
"Demand remains very good for heavier stocker cattle weighing 500-700 pounds, which is just right for hard-wintered cattle coming off winter pastures," AMS analysts say.  
It helped that futures markets continued to seem downright calm and eerily normal compared to recent standards.
After an average of 33 cents lower in the front three contracts week to week, Feeder Cattle futures were an average of $1.28 higher.
"Market participants may finally be getting a grasp on the value of feeder cattle and finished cattle," explained Andrew P. Griffith, agricultural economist at the University of Tennessee, in his market comments last week. "The firming live cattle market is what is driving increases in the feeder cattle market which is how the market works most efficiently."
Although optimism remained for cash fed cattle to bring steady to higher prices, there was little action through Friday afternoon. A few dressed sales were reported at $214 in Nebraska and Iowa-Minnesota on Friday—mainly steady with the prior week—but too few to trend on limited trade and light demand.
"Feedlot managers continued holding out for stronger finished cattle prices this week, even though Live Cattle futures were lower to end this week than one week ago," Griffith explained in his market comments this week. "This bodes well for feedlot margins that have been mired in red ink for many months now."
Live Cattle futures closed narrowly mixed week to week, from an average of 32¢ lower to an average of 45¢ higher.
"After a two-week rally, cattle futures showed a little sign of fatigue this week, but there was no volatile movement," AMS analysts say. "There is still plenty of caution in the market as deferred months in Live Cattle are showing unwillingness to build premiums for now."   
Choice boxed beef cutout value was $3.30 per cwt higher week to week at $220.97 Friday afternoon. Select was even at $211.99.
"The fed cattle market is starting to hear talk of tightening supplies, and packers will need to maintain inventory, but they are sure to exercise buying discipline," AMS analysts explain. "Boxed-beef continued to see positive moves this week but a pullback could be in order going into Easter."
Outside markets also provided support this week.

BEEF Seedstock 100 List
Looking for a new seedstock provider? Use our UPDATED Seedstock 100 listing to find the largest bull sellers in the U.S. Browse the list here.
The Dow Jones Industrial Average closed 426 points higher week to week and the S&P 500 was up 51 points.
Higher oil prices appeared to be a key driver to investor optimism, along with positive domestic economic data including increased manufacturing, construction spending and jobs growth.
You might also like:
6 firsthand reviews of beef cow confinement
Calving tips for diagnosing and treating coccidiosis in calves
Feedlot Tour: Triangle H Grain & Cattle Co.
Grass-fed growth brings challenges, opportunity and a few fringe benefits
Subscribe to Our Newsletters
BEEF Magazine is the source for beef production, management and market news.
You May Also Like
---