Invest in your pasture now
Invest in your pasture now
Many cattle producers may want to invest in what they already have than leasing or buying more acreage.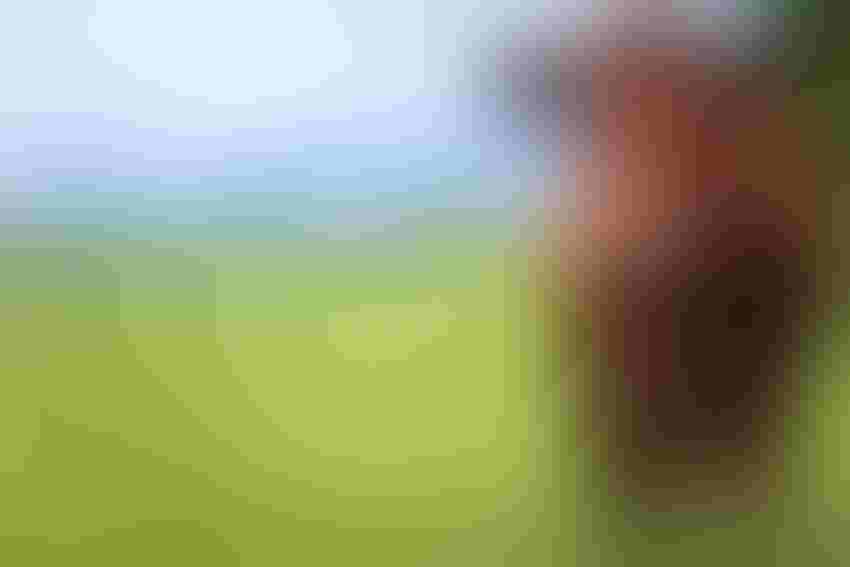 It's no secret, cattle producers are looking to manage their herd with less corn and more of what they already have: Acreage.
Scott Flynn, Zonal Biology Lead at Corteva Agriscience Range & Pasture, says the high grain prices in 2007, 2008 and 2009 taught two lessons. One was that feedlots prefer to buy heavier cattle when grain prices are high. And the second is that beef producers who have sufficient forage can hold onto animals until they reach 800-900 and put more money in their pockets.  
This changes the feedlot strategy from having to put 600 pounds on when corn prices are low to just 200-300 pounds to reach marketable weights.
Flynn says producers need to look at markets in the long term. Beef prices are expected to stay high the next two or three years. That makes forage quality a priority, and when Flynn talks quality he means the ability to meet all of an animal's nutritional needs.
Cattle producers should think about how they will put weight on their cattle before sending them to market. This means setting pastures up for higher production this summer and fall. That will take a two-pronged approach – controlling broadleaf weeds and developing better grass for improved nutrition.
The power of grass
Another consideration is bringing in cool season grasses, they help provide a more abundance of forage in cooler months (spring, fall) to keep cattle grazing longer. Producers may feel there is enough forage in the pastures to keep the cattle fed. But this is about more than full bellies, the key is quality forage that brings cattle to a marketable weight more efficiently.
Some producers will want to focus on rotational grazing or improving their rotational grazing system already in place. Rotational grazing is an excellent way to increase forage production. This is accomplished by leaving enough above-ground forage to stimulate regrowth.
Flynn says cattle producers need to think of their pastures as corn producers think about their fields. "Think of it like row crops. It's about the bushels per acre. What is your return of investment?" he says.
That means controlling the weeds in pastures. Many producers don't show concern over annual ragweed in pastures in the spring because cattle will eat it, when it's still immature. However, mature ragweed robs producers of good grass in the summer meaning less pounds of beef per acre put on the cattle herd.
Other weeds, Flynn says that hurt pounds per acre is spiny pigweed, cocklebur, ironweed, wooly croton and Western ragweed.
Flynn offers one suggestion: apply herbicide to dry fertilizer spread on pastures. Flynn offers the example of using Duracor herbicide with dry fertilizer – in this case 20 ounces of herbicide to 200 to 250 pounds of fertilizer broadcast per acre. This will help control Species like cocklebur and the ragweed almost all season while cattle get more good forage. He adds that in this example producers save money by combining herbicide and fertility with one application to the pasture.
The pasture you own is worth the investment, bringing you more pounds per acre for the cattle you feed.
Subscribe to Our Newsletters
BEEF Magazine is the source for beef production, management and market news.
You May Also Like
---