Is Reseeding Native Pastures An Option?
Is Reseeding Native Pastures An Option?
The Great Drought of the 21st Century will end eventually. What then for pasture management?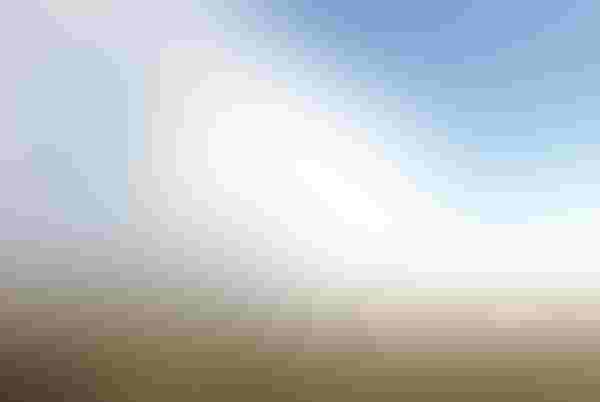 If there's one thing certain about drought, it is this: it will end. Someday. When that time comes is debatable, but it will come, sooner or later.
For some, in fact, it may have already arrived. Others are still waiting. But when the rains finally do come back in sufficient quantity and at the right time, many cattlemen may want to consider reseeding drought-stressed native pastures.
That's a viable option, says Ted McCollum, Texas AgriLife Extension beef cattle specialist in Amarillo. But you need to carefully consider all the angles, he adds.
That's especially true if you plan to plow the ground and prepare a seed bed. "On rangeland, as a rule, you put quite a bit of seed down," he says, in a clean-till reseeding approach. And a successful reseeding effort is considered to be two plants germinated/square yard. "You put a lot of seed down and get two plants/square yard. How long is it going to take that to cover up?"
He suggests, before you think about tearing up a lot of ground, take a look first. "What if you have three plants/square yard already growing? You're fixing to go out there and rip up all those plants that are already growing. If a successful reseeding effort is to have two plants established and you already have three there naturally, is reseeding going to help that much?"
That's not saying clean-tillreseeding isn't an option. "But I would think real hard before I do it," he says.
A less invasive option is a single shank deep ripper. "Go in with that ripper, put it down deep in the soil where you break it open and create a conduit for whatever rainfall occurs to move deep into the soil," he says. McCollum suggests making your rips 10-15 ft. apart. "And I'm not talking about a knife on an ammonia rig. I'm talking about a deep ripper."
Research a number of years ago in Far West Texas, an area that only gets around 8 in. of rain normally, found deep ripping works, he says. After making a rip, researchers came back and reseeded the disturbed soil on either side of the rip.
After about five years, grass was growing on either side of the rip. "And it began to fill in the gaps" between the rips, he says. "That was a minimal approach to reseeding, rather than a clean till approach."
Forage response can be fairly rapid if moisture can be captured and utilized properly, he says. Rangeland communities can recover, given enough moisture at the right times, in 2-3 years – if given a chance.
"If we restock too early or too heavy, and too heavy is probably a function of being too early, we can prolong recovery," he says. "By not letting the vegetative cover come back, we can't capture what rainfall is there. So we've actually created a man-made drought by jumping in too early with a restocking program."
You might also like:
Small Unmanned Aircraft Offer Great Pasture Management Potential
Take A Virtual Feedlot Tour Of Triangle H Grain & Cattle Co
Economists Say There's A Calf Price Rally Ahead
60+ Stunning Photos That Showcase Ranch Work Ethics
Subscribe to Our Newsletters
BEEF Magazine is the source for beef production, management and market news.
You May Also Like
---