Pasture lease rates continue higher
Pasture lease rates continue higher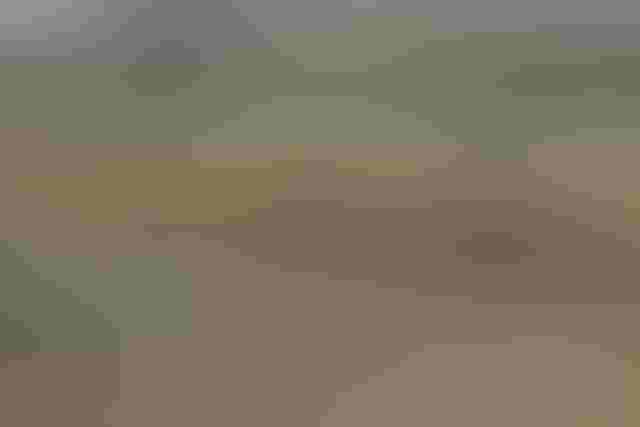 When does the rocket ship that is carrying pasture rent rates higher and higher run out of fuel? That's the question on the minds of many as cattle producers prepare for spring turnout and summer grazing.
Cash rent for pasture ballooned 16.7% in 2015 year to year, from an average of $12 per acre to $14, according to USDA's National Agricultural Statistics Service (NASS) Quick Stats. Since that August evaluation, various data suggest it will continue higher again this year, though cropland rates are running the opposite direction.
As an example, cash rents for pastureland increased 8.6% in the fourth quarter, year to year, while cash rents declined 9.5% for quality farmland in The Federal Reserve Eighth District, according to latest Agricultural Finance Monitor published by the Federal Reserve Bank of St. Louis.
The Eighth District comprises all or parts of the following seven Midwest and Mid-South states: Arkansas, Illinois, Indiana, Kentucky, Mississippi, Missouri and Tennessee.

Breathtaking photos of winter on the ranch
The first snow hit parts of the Midwest this week. Mentally prepare for the winter wonderland with these stunning photos. See photos here.
Nationally, lease rates jumped in most states last year, according to NASS.
In terms of dollars, rates jumped the most in Missouri (up $5 to $34 per acre), Nebraska (up $8 to $28.50 per acre) and South Dakota (up $5 to $27 per acre).
Illinois was the only state in USDA's evaluation with a decline in cash rent rates for pasture, declining $3 per acre from $38 in 2014 to $35 in 2015.
Although there is regional variation, cash rents for pasture continue to follow pasture values higher, buoyed by calf prices that remain on the high side of history.
U.S. pasture value increased to $1,330 per acre (+2.3%) in 2015 year to year, according to USDA's Land Values 2015 Summary from NASS, released in August. By comparison, cropland value increased 0.7% to $4,130 per acre.
This was the second consecutive year since the 2009 recession that pasture appreciation rates outpaced cropland, according to Mike Fritz, editor and publisher of Farmland Investor Letter.
Since August, at least in the Eighth District, pastureland values declined 5.3% in the fourth quarter, although lease rates increased. Quality farmland values declined 2.5% during the same period in those states. According to the survey, most bankers surveyed said they expect both quality farmland and ranchland or pastureland prices to continue to decline in the first quarter this year.

BEEF Seedstock 100 List
Looking for a new seedstock provider? Use our UPDATED Seedstock 100 listing to find the largest bull sellers in the U.S. Browse the list here.
As pasture lease rates increase, though, Fritz explained in the October 2015 issue of BEEF magazine that interest might grow in variable-rate pasture leases.
"A Montana ranch client of Hall and Hall's property management group struck a three-year lease last year that includes a base lease rate that adjusts up or down annually, based on the annual percentage change in the CME Feeder Cattle Index," writes Fritz.
Editor's Note—Pasture rent rates vary widely from region to region, based on many factors. Check with your local Extension office or ag lender for sources of information in your area. If you're looking for some basics such as determining lease values and deciding what to include in contracts, check out Pasture Renal Agreements for Farms from the North Central Farm Management Extension Committee.
You might also like:
13 things to consider to holistically manage your cowherd
So you want to be a sustainable rancher? 7 steps to make it happen
Can you use snow as a water resource for your cattle?
Wendy's addresses antibiotic use in beef production
9 new pickups for the ranch in 2016
Calving Checklist: Everything you need to know & have before calving
Subscribe to Our Newsletters
BEEF Magazine is the source for beef production, management and market news.
You May Also Like
---