Prep your pastures now for when disasters strike
Prep your pastures now for when disasters strike
While you can't control the weather, you can do a lot with strategic pasture management and rotational grazing to ensure your pastures survive a natural disaster like drought or hurricane.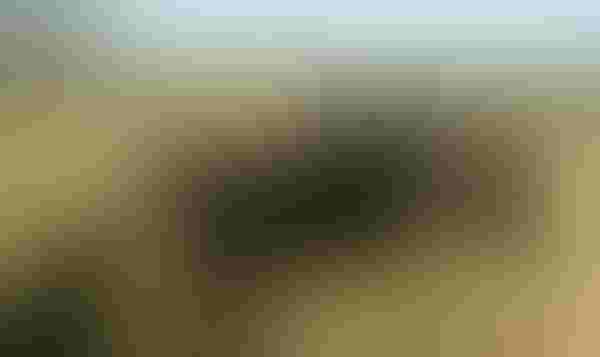 With everything from hurricanes and drought to this year's spring flooding and late season "bomb cyclone" blizzards, managing for potential natural disasters is simply part of the production plans for many producers.
That's especially true in the semi-arid and drought-prone Texas Panhandle. James Henderson, part of the Bradley 3 Ranch near Childress, Texas, knows that well-managed grasses can help pastures withstand drought. He was one of the speakers at the School of Successful Ranching sessions at the annual Texas and Southwestern Cattle Raisers Convention in March.
Childress is located in the semi-arid Southwest. The overall region saw drought from much of 2010 through 2014. It hit many producers hard; more than 1 million cows were liquidated.
Henderson said a system of rotating cattle from native grasses to improved grasses helped facilitate a detailed rotational grazing program, as well as survive drought condition in the southern Texas Panhandle region.
"Our native grasses include gramas and tall grasses," he said. "All of our cows go to native grasses in the fall and will remain there until we move them to summer grasses. There's not a set rotational grazing. We just visualize what needs to be done."
Old World bluestem is among the summer forages added to pastures. "On these improved grasses, we'll run our entire cowherd until we wean calves," Henderson said.
"Depending on the size of a particular pasture, we'll rotate them from every three days to every 10 days. We look at it every day. And the cows know. If the cows are ready to move, they'll be standing at the gate bawling."
"We try to grow grasses to 'stirrup tall' to help build a deep root system," Henderson said. "If we can get our roots down 3 feet, our grasses can survive anything. During the 2010-2011 drought period, those grasses survived."
Henderson said plenty of water storage tanks and ponds are needed to keep a steady rotational system going. And continued movement of cattle is also needed to assure weeds can be controlled.
Hurricanes don't help
While extreme drought requires extra management to rotate pastures, tropical storms present different types of problems. Hurricane Harvey swamped the Texas Gulf Coast the fall of 2017. It flooded pastures and isolated thousands of cattle. Many didn't survive.
Stephen Diebel of Diebel Cattle Co. in Victoria, Texas, was in the middle of the massive storm. He has a fitting analogy of grazing cattle – "grazing is more of an art than a science."
Diebel's pastures consist of about 60% native grasses and 40% improved grasses. They provide forage for the ranch's commercial cow-calf operation and an intensive stocker cattle program.
As with the drought area of West Texas, water is the key for the coastal region, which typically receives much more rainfall year-round, but can face extended dry periods as well. Diebel said strategically placed water sources allow for timely rotational grazing.
"We know that cattle usually don't go outside of a quarter of a mile for water," he said. "Wells powered by windmills have been our traditional sources of water throughout our pastures."
Several solar units were installed about five years ago to help offset the need for potential windmill repairs and delays in getting water to cattle. When Hurricane Harvey hit, windmills suffered heavy damage. Repairs took time. The solar units served their purpose and kept water flowing.
Diebel said the ranch installed more solar units to drive pumps the past few years. A pipeline water delivery system was also installed to help assure water delivery was sufficient for the rotational grazing program, as well as for wildlife on the ranch.
As for solar system maintenance, Diebel said, "No repairs have been needed for units five years old."
Subscribe to Our Newsletters
BEEF Magazine is the source for beef production, management and market news.
You May Also Like
---