Ranchland Holds Steady In Texas, Surrounding Region
Ranchland Holds Steady In Texas, Surrounding Region
In spite of two years of withering drought, ranchland values in the Federal Reserve Bank of Dallas' trade area remained stable.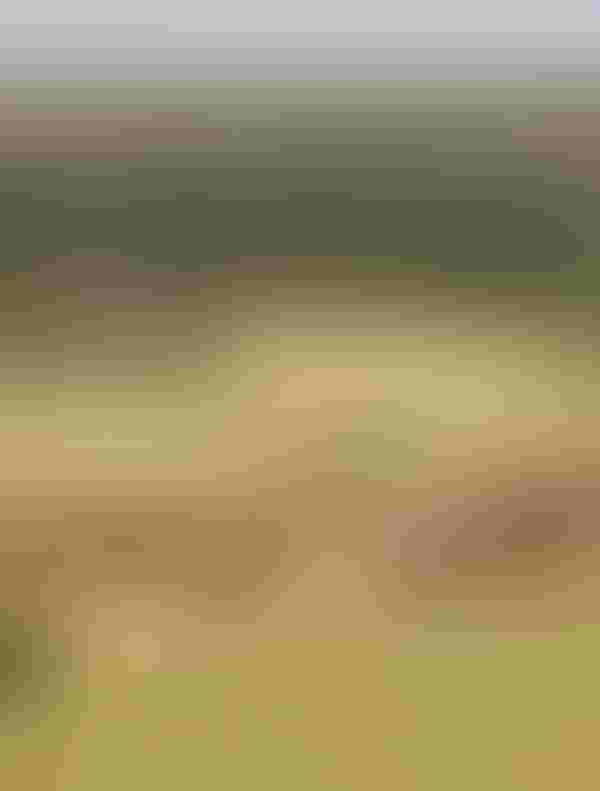 If there's one thing you won't hear ag bankers in the Federal Reserve Bank of Dallas district, or their customers, say is "rain, rain go away; come again another day."
In a quarterly survey of ag bankers in the 11th Federal Reserve District, which is comprised of Texas, Southern New Mexico and Northern Louisiana, bankers were nearly unanimous in saying that a second year of drought was making life difficult, and some soaking rain would brighten the outlook considerably.
That situation is particularly true for the livestock sector, the Dallas Fed says in a report of banking conditions in the third quarter of 2012. "Respondents voiced particular concern for the livestock sector as pasture conditions remain poor and ranchers face high feed costs due to elevated grain prices," the bank reported.
A Closer Look: High Feed Costs To Force Structural Change
Crop results were mixed, but more favorable depending on how much rainfall was received. Cropland values rose in the third quarter, with irrigated land seeing the largest increase at around a 4% value gain from the second quarter.
Ranchland values, on the other hand, remained largely unchanged. But that doesn't mean ranches are selling at bargain prices. "Bankers in the Central Texas region noted that other uses of land have pushed prices above an affordable level for farmers and ranchers to purchase land for agricultural use," the Dallas Fed notes.
Overall, ranchland values averaged $1,490/acre in the district. In Texas, ranchland values averaged $1,782/acre but ranged widely, from just over $4,000/acre in Central Texas to $483/acre in the Northern High Plains. Northern Louisiana ranchland values rang the register at $1,844/acre and Southern New Mexico ranches traded at $255/acre.

National Land Values: Pasture Values Continue To Rise, But Lag Cropland
Demand for ag loans continued to decline in the third quarter, but not as steeply as prior quarters. Feeder cattle loans continued to see the largest drop in volumes compared with the same period a year ago, followed by dairy loans.
In fact, only 9% of the banks responding to the Dallas Fed survey reported an increase in feeder cattle loans. The majority, 64.7%, said they were holding steady and 26.3% reported making fewer loans in the third quarter than the previous year. Fixed rates on feeder cattle loans averaged 6.56% in the third quarter of this year compared with 6.71% last year, and variable rate loans averaged 6.04% this year compared with 6.11% in the third quarter of 2011.
View the Federal Reserve Bank of Dallas report.
Subscribe to Our Newsletters
BEEF Magazine is the source for beef production, management and market news.
You May Also Like
---