5 ways to beef up your kids' lunch boxes
5 ways to beef up your kids' lunch boxes
As the new school year begins, here are some creative ways to beef up your kids' lunch boxes for protein-rich meals that are tasty and nutritious.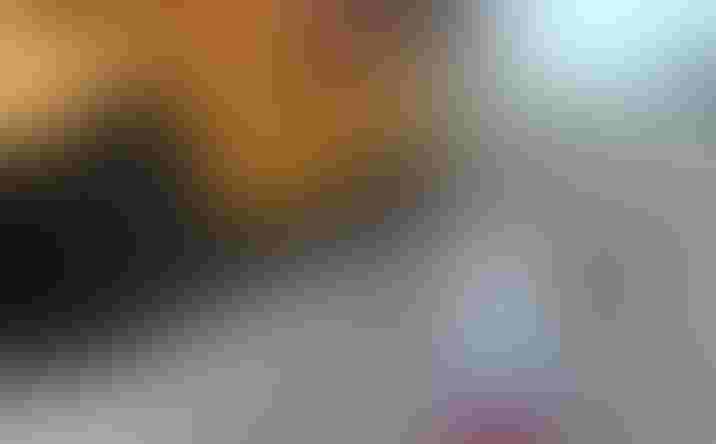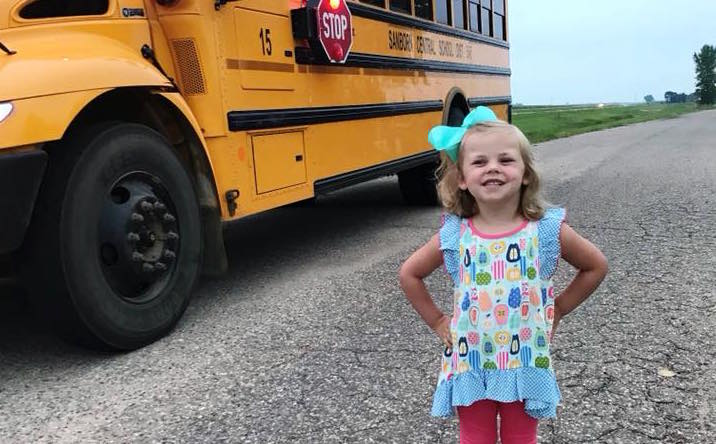 Last week, our four-year old had her first day of all-day preschool, and we've been adjusting to the early mornings of getting fed, dressed, teeth brushed and out the door to make it to the bus stop. And even though it's a little bittersweet to see our baby reach this milestone, it's going to be so fun watching Scarlett grow, learn and make new friends this school year.
Since she is now in school all day, I've been packing her lunches to send with her. It's important to me that Scarlett gets enough protein to fuel her days, so we try to get creative beyond the typical peanut butter and jelly sandwiches.
Scarlett has enjoyed picking out the deli meats, fruits, cheeses and vegetables she wants to include in her lunch box, and I'm already planning ways to keep her meals fun and tasty throughout the school year.
For new ideas, I'm looking to the North American Meat Institute's most recent series of "Beef Up the Lunch Box" recipes. Developed using beef checkoff dollars, the Meat Institute has created video demonstrations of these recipes, all of which incorporate beef staples like summer sausage, roast beef, pastrami and corned beef for nutritious and delicious meals that kids will eat and enjoy.
According to a Meat Institute press release, "Good nutrition is essential for proper growth, concentration and learning. Although a peanut butter and jelly sandwich, chips and cookies lunch may tempt children, it offers lackluster nutrition and can't keep the hunger away like a nutrient-dense menu featuring the complete protein found in meat.
READ: Ag education desperately needed in schools
"Including meat in a meal offers children many key nutrients such as the protein they need for growth; the most absorbable form of iron called heme iron, which is key for good energy and cognition; and the micronutrient B12, which is only found in animal products and has been shown to enhance brain development and cognitive function.
"Developed by a Culinary Institute of America-trained chef and veteran mom, the 'Beef Up the Lunch Box' menu ideas and recipes go beyond the traditional sandwich and use great taste and interesting presentations to entice the pickiest of eaters. Compared to a peanut butter and jelly lunch, these healthy recipes offer more high-quality protein, fiber, fewer calories, less sugar and more key nutrients."
The recipes have been compiled into a series of short, humorous how-to videos with tips for busy moms like me. Recipes include:
-Ultra Thin Pastrami Sandwich
- Salami and Whole Grain Pasta Salad Lunch
- Kid-Cuterie
- Meaty Cheesy Pinwheels
- Sweet and Savory Snackin' Lunch
For recipe details and videos, click here. 
"We recognize the daily challenge of making nutritious meals that kids enjoy and we hope these creative and nutritious recipes and menu tips will help ease the lunch-making challenge for moms and dads everywhere," said Janet Riley, Meat Institute senior vice president of public affairs. "So beef up your kids' lunch boxes and help power their bodies and brains throughout the day."
READ: What I learned from a pitchfork
Scarlett and I watched the videos together. I want her to feel involved in her meal choices, and I let her pick which ones sounded the best to her. She's really excited to try the Meaty Cheesy Pinwheels, and we have already been doing a version of the Kid-Cuterie that she has really enjoyed.
There are many ways to get creative with beef to create meals that kids will love. Please share this blog post with parents of school-aged kids who may benefit from the tips, tricks and recipe ideas this year.
The opinions of Amanda Radke are not necessarily those of beefmagazine.com or Farm Progress.
Subscribe to Our Newsletters
BEEF Magazine is the source for beef production, management and market news.
You May Also Like
---