7 ag stories you might have missed this week - Dec. 11, 2020
7 ag stories you might have missed this week - Dec. 11, 2020
Biden taps Vilsack, WASDE report helps soybeans and wheat and water now traded on Wall Street.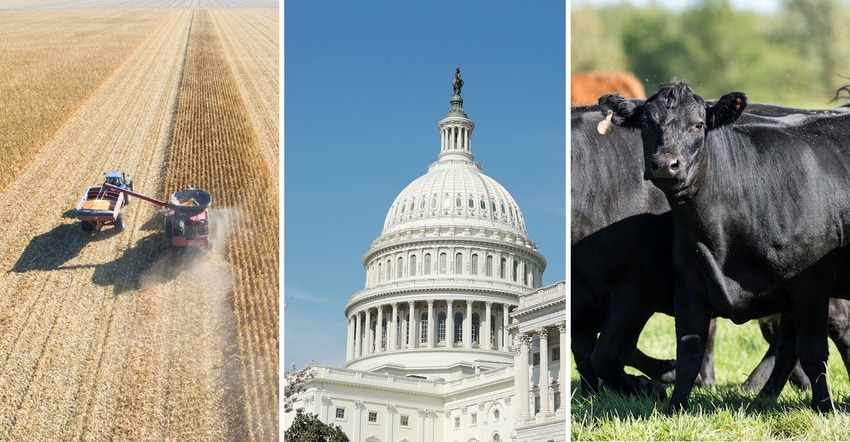 NolanBerg11/flySnow/SteveOehlenschlager/ThinkstockPhotos
Missed some ag news this week? Here are seven stories to catch you up.
1. Measured by the bushel, the U.S.-China relationship has never been stronger. Pig farmers in China and crop farmers in the U.S. have become increasingly interdependent. But the deeper reliance is tenuous. As the trade war showed, the market can quickly evaporate and exports warn that any number of geopolitical events could end with another chill on Chinese imports. China is also developing its global supply chain and aiming for self-sufficiency. – Farm Futures
2. Small farmers, new farmers and farmers of color have been disproportionately affected by the pandemic and are often not eligible for federal aid. The adversity has changed lives and spurred many to think about new markets. – Seattle Times
3. Soybean and wheat futures climbed on favorable domestic demand sentiments following this month's World Agricultural Supply and Demand Estimates report. The report said rising domestic usage rates for U.S. soybeans shrunk ending stocks to 175 million bushels, the tightest level since 2013. – Farm Futures
4. President-elect Joe Biden has tapped former Agriculture Secretary Tom Vilsack to return to the role. The pick was slammed on twitter. Mother Jones described the selection this way: "Biden Picks Stale White Bread to Lead the USDA." Fox News was also critical of the pick, citing Biden's role at the U.S. Dairy Export Council where he pulled in $1 million a year in checkoff funds.  – Farm Futures
5. Water is now a commodity traded on Wall Street. Farmers, hedge funds and municipalities are now able to hedge against or bet on future water availability in California. – Bloomberg
6. One of China's top pork producers, Muyuan Foods, is trying to raise more hogs on a single site than any other company in the world. The mega-farm will eventually house close to 84,000 sows and produce about 2.1 million pigs per year. Construction on the hog operation began in March and operations started at the first of the 21 new buildings in September – KTIC Radio
7. Texas hemp growers are wrapping up their first season and aiming for changes to laws and genetics. Texas growers are aiming to become top hemp-fiber producers. – Hemp Industry Daily.
And your bonus.
Orion Samuelson is retiring at the end of the month, bringing a close to a 60-year career at WGN Radio in Chicago. He's originated broadcasts from all 50 states and 44 countries. – Farm Progress
Subscribe to Our Newsletters
BEEF Magazine is the source for beef production, management and market news.
You May Also Like
---