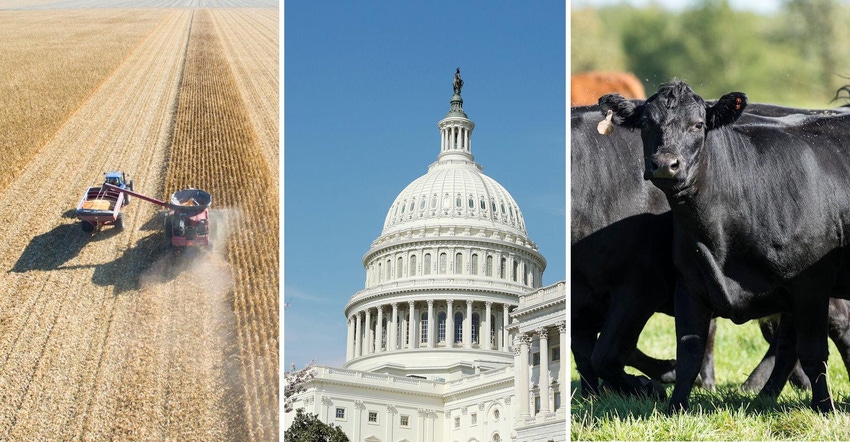 Missed some ag news this week? Here are seven stories to catch you up.
1. Public-interest groups are suing the Environmental Protection Agency over the agency's approval of products containing dicamba. Last fall, the EPA approved dicamba use for five years, the third time the agency registered dicamba products. The latest lawsuit seeks to stop nationwide use of dicamba during this year's growing season. – publicnewsservice.org
2. Mexico has banned the growing of GMO corn and has ordered the use of glyphosate be phased out over the next three years. Similarly, imports of GMO corn will be phased out over the next three years. The Mexican group Proccyt, which represents the crop-protection industry, called the decision a step backward. – courthousenews.com
3. U.S. soybean exports to China are breaking records, with October 2020 sales coming in at more than $3.5 billion, just short of the single-month record set in November 2013, according to data from the U.S. Census Bureau. - Forbes  
4. Researchers at the University of Saskatchewan have sequenced the genomes for 15 wheat varieties, which will enable scientists and breeders to identify genes linked to improved yield, pest resistance and other crop traits. – Genetic Literacy Project
5. Argentina is banning corn exports, creating another driver for surging global grain markets. The Argentine government suspended corn shipments through February to force growers to sell corn to the domestic livestock industry. The idea is to suppress feed costs and prices of beef, pork, chicken, eggs and milk. Argentine farmers say this sort of intervention is counterproductive.  – Farm Futures
6. The Ag Economy Barometer rose in December, riding the wave of rising crop rises. U.S. exports to China have increased in recent months, especially for corn and soybeans, fueling an increase in crop prices. Despite that, producers are less optimistic that a trade dispute with China will be resolved in a way that's beneficial to U.S. agriculture – Farm Futures
7. Helmut Claas, long-time managing director of the Claas Group, has died. He was 94. Claas was born in 1926 in Harsewinkel, North Rhine-Westphalia, Germany, where the company headquarters remain. He oversaw the development of the Lexion combine. – Agriland
And your bonus.
Vertical farms and controlled environment farms are growing, and industry leaders share their plans for the year ahead. AeroFarms is experimenting with ways to increase lettuce yield. AppHarvest will harvest its first crop of tomatoes in early 2021 and Plenty plans to begin construction on the world's largest vertical farm. – greenbiz.com
Subscribe to Our Newsletters
BEEF Magazine is the source for beef production, management and market news.
You May Also Like
---