7 traits of a strong beef industry leader
7 traits of a strong beef industry leader
Following Tomi Lahren's Final Thoughts show on beef, a back-and-forth battle has ensued among major cattlemen's organizations. Here's what individual beef producers can do to become better industry leaders.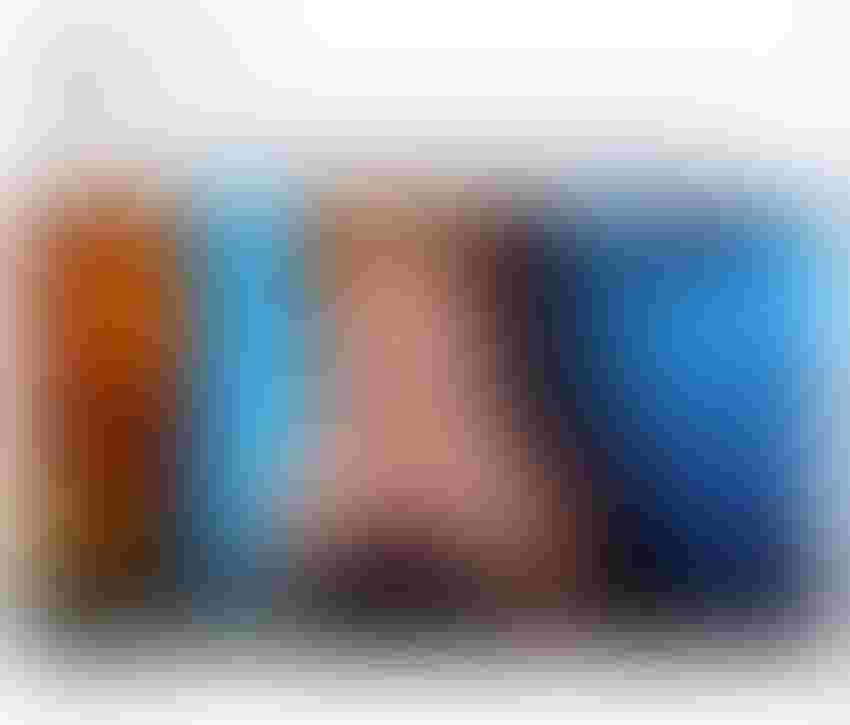 By now, you've more than likely seen political commentator Tomi Lahren's segment on The Blaze, which urges consumers to call their elected officials and push for country-of-origin labeling (COOL) to be reinstated.

In case you missed it, you can watch the segment here.

Following Lahren's Final Thoughts program, Colin Woodall, National Cattlemen's Beef Association (NCBA) senior vice president of government affairs, responded in a video of his own titled, "Now THAT's Some Bull: Tomi Lahren Edition."

You can view Woodall's clip by clicking here.

In turn, Bill Bullard, R-CALF USA president and CEO, put together his own video, doubling down on earlier statements he presented in his interview with Lahren earlier this year.

Watch Bullard's video by clicking here.

And if you missed the original program, you can watch Lahren's segment, "Make the American Table American Again," by clicking here.
READ: 5 observations about Tomi Lahren's rant on COOL
If you're following the back and forth of this particular tennis match, you might be as frustrated as I am. Much like politics in the United States, the discord amongst various cattlemen's organizations continues to escalate, and I fear the widening divide is going to ultimately tear our industry apart.

On the flip side, whenever there are meaningful discussions, it means people are listening and engaged in trying to find solutions. However, determining the most effective route to get things accomplished for the better of this industry is where things start to become complicated.

Certainly, it's wise to join the cattlemen's organization that best represents your interests in Washington, D.C., but it's equally important to become your own leadership and voice your own concerns directly to the folks who can help or hurt your business.

We all possess our own unique traits that can be used for the betterment of our industry. With our livelihoods at stake, it's time to put these leadership skills to work in order to protect our future and our legacy in the cattle business.

So what makes a strong leader? I recently read an article in Forbes titled, "7 traits of inspiring leadership that uplifts rather than destroys." Written by Kathy Caprino, she identifies the most effective leadership skills that we should apply in our own roles within this beef cattle industry.

Here is Caprino's list of seven best leadership skills:

1. They are clear about the challenges ahead, but they inspire faith, hope and collaboration, not fear.

2. Their self-esteem is strong enough to take constructive criticism and critique, and in fact, they welcome it.

3. Blame is not in their rhetoric – they never stoop to recrimination or demeaning, belittling language.

4. Their communication style is positive, with words that inspire greatness and growth in us.

5. They don't surround themselves only with people who "yes" them – they surround themselves with diversity, truth and openness.

6. The success that they long for is success and opportunity for all – not just one faction, group, or organization.

7. They operate at all times with integrity, truthfulness and transparency, even when that's excruciatingly difficult to do.

You can read Caprino's entire article here, where she further explains each of these seven traits
in more detail.

It's time for all of us to step up and work to voice our own concerns regarding the industry right now. Leadership is a muscle that needs exercise to be most effective. Let's get to work in making the U.S. cattle business strong again.
The opinions of Amanda Radke are not necessarily those of beefmagazine.com or Penton Agriculture.
Subscribe to Our Newsletters
BEEF Magazine is the source for beef production, management and market news.
You May Also Like
---