Activists fight to ban fur today, ban burgers tomorrow
Activists fight to ban fur today, ban burgers tomorrow
An attack against one animal usage industry is an attack against them all. As the fur industry fights for its right to operate, every livestock, pet or animal lover needs to join in the fight, as well.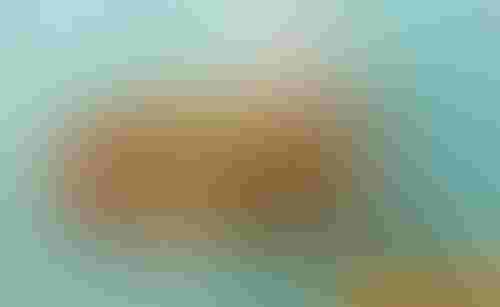 Animal rights extremists have long been a thorn in the side of livestock producers and pet owners alike.
Wolves in sheep's clothing, these groups often claim to love, protect and save animals.
In reality, these zealot organizations use emotions to pull on well-intentioned donors' heartstrings, all while using funds they raise for more sinister tasks.
It is well documented that groups like PETA, HSUS and others spend much of their time terrorizing farmers, lobbying to take away personal and private property rights for Americans and regulating producers out of business while increasing the cost of groceries.
From circuses to farms to rodeos and pet shops, these anti-animal groups aren't fighting for better care and treatment of animals; they are fighting for animal rights, placing equality or even greater value on animals compared to people.
Most recently in places like California and New York, these animal rights groups have been busy working to ban fur.
In a recent press release, the nonprofit Center for Consumer Freedom (CFC) has vowed to take on these radical organizations and their actions against the fur industry
On March 13, CFC filed a complaint with the IRS and FBI regarding alleging abuses of the tax code and/or criminal activity by PETA, Direct Action Everywhere (DxE), and Animal Hope and Wellness Foundation.
According to a CFC press release, "These radical organizations have been actively lobbying for local and statewide bans on the sale of fur in California. The statewide ban, Assembly Bill 44, has already passed two committees."
The complaint alleges a pattern of criminal activity and abuse of non-profit status, says CFC.
The organization lists the following grievances against these animal rights groups:
Animal Hope and Wellness Foundation, a co-sponsor of A.B. 44, has been accused of leaving dogs to die horribly in Asia instead of rescuing them—the group's supposed charitable mission. Its executive director also served time in California prison for felony kidnapping.
Direct Action Everywhere, which lobbies for A.B. 44, breaks into farms and terrorizes farmers. The group has also intimidated shoppers at Whole Foods, Chipotle, and other businesses. Its actions may well be in violation of the federal Animal Enterprise Terrorism Act. The group's activists are facing criminal charges in several states. DxE is funded by a tax-exempt charity called Friends of DxE.
PETA has given tax-exempt donations to fund the efforts of Direct Action Everywhere. PETA has also given money to the Earth Liberation Front (considered a domestic terrorist group by the FBI) and to defend an arsonist who burned down a university laboratory. PETA activists have also been arrested on numerous occasions.  
According to the CFC, "Tax-exempt 501(c)(3) organizations must serve charitable purposes. The complaint alleges these activities are contradictory to IRS rules.
"In addition, the federal Animal Enterprise Terrorism Act prohibits anyone from 'damaging or interfering with the operations of an animal enterprise' while engaged in interstate activity—a statute DxE may have violated."
"Harassing people in restaurants, deceptive fundraising, and breaking the law are not charitable activities," says Will Coggin, CFC managing director. "It's past time for authorities to crack down on this charade."
CFC isn't the only group to call out these organizations and fight the fur ban. SARE Solutions, a coalition that works to educate consumers about animal industries while working to end animal rights extremism, is also speaking out against the fur ban and has a petition for folks to sign.
According to a statement on SARE's Facebook page, "Since Los Angeles has recently banned fur, other cities are following suit, and these decisions are having a big impact on our democracy and freedom of choice!
"These decisions made by few have devastating results for those families who have established businesses in the industry as well as everyone else who chooses to wear fur. These bans should infuriate anyone who values living in a free, fair and tolerant society. Regardless if you wear or agree with wearing fur, this is simply the conduit to continue to infringe on people's right to choose."
SARE is hosting a Facebook Live on Wednesday, May 15, shot at the New York City Hall, to publicly oppose the proposed ban in the Big Apple. Follow along on the group's Facebook page by clicking here.
"Such bans and proposals demonstrate a blatant example of arbitrary political infringement of all of our fundamental human rights," adds SARE. "Support SARE today to take a stand against this flagrant example of unfair government. Do not let the government take away your right to wear fur. Today it is the fur industry; tomorrow they will take away your right to enjoy a hamburger!"
To sign SARE's petition to stop the New York City fur ban, click here.
In an email, SARE urges readers to, "share this petition with animal usage industries, business owners, and animal owners, as we are all affected by the results of this fur ban.
"Animal rights organizations want to take away your right to purchase fur and are against leather, pet ownership, agriculture, sheep/wool, angora, silk, down, fishing, hunting, medical research, greyhound racing, horse racing, equestrian, zoos, circuses, aquariums, entertainment using animals, horse carriages, rodeos, bull riding, beef, dairy, pork, eggs, foie gras, beekeeping, restaurants serving meat, service dogs, dog showing and many more.
"Together we must stand up and fight back and protect our individual freedom of choice. No individual industry, acting alone, can stop the animal rights movement. Support the New York fur industry and our commitment to the ethical, humane and responsible use of animals."
The opinions of Amanda Radke are not necessarily those of beefmagazine.com or Farm Progress.
Subscribe to Our Newsletters
BEEF Magazine is the source for beef production, management and market news.
You May Also Like
---