Ag groups continue calls for addressing ag labor crisis
Ag groups continue calls for addressing ag labor crisis
Senate urged to pass an agriculture workforce reform bill by 446 agricultural groups.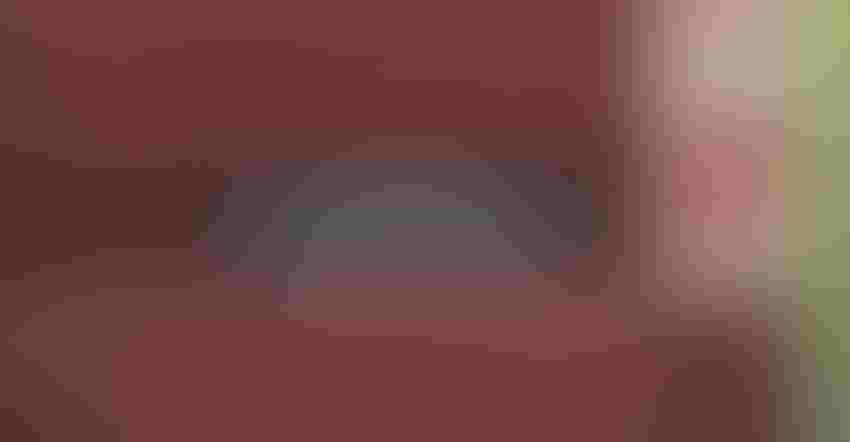 USDA Photo by Lance Cheung
Senators again were urged to support agriculture workforce reform, with the latest effort from 446 agricultural trade associations, agribusinesses and farmer co-ops in a letter to Senate leadership in both parties and copied to all 100 senators. However, changes are still sought from the House version from the American Farm Bureau Federation. 
"The Agriculture Workforce Coalition urges the Senate to pass an agriculture workforce reform bill this Congress that provides the solution American agriculture needs to defend our national security through protecting our domestic agricultural production and curtailing rising food costs for every consumer," the letter states.
The letter comes in the heels of a new analysis released in mid-July by House supporters also urging Senate action on the Farm Workforce Modernization Act. Sens. Mike Crapo, R-Idaho, and Michael Bennet, D-Colo., have been working for months to get an agreement its own version of the ag workforce bill.
The Farm Workforce Modernization Act, which passed the House for the second time in March 2021, creates a workforce solution for America's agriculture industry. The House approved bill would establish a program for agricultural workers in the United States to earn legal status through continued agricultural employment and contribution to the U.S. agricultural economy.
Related: Senate urged to advance ag labor bill
It also reforms the H-2A program to provide more flexibility for employers, while ensuring critical protections for workers. The bill focuses on modifications to make the program more responsive and user-friendly for employers and provides access to the program for industries with year-round labor needs. In addition, it establishes mandatory, nationwide E-Verify system for all agricultural employment with a structured phase-in and guaranteed due process for authorized workers who are incorrectly rejected by the system.  
Although a signatory of the letter urging Senate action, the American Farm Bureau Federation has sought changes if the Senate takes the bill up. Allison Crittenden, AFBF director of government affairs, explains each time FWMA has passed in the House, AFBF has pointed to several key areas in which the legislation conflicts with AFBF policy.
"Provisions concerning the AEWR, the expansion of the [Migrant and Seasonal Agricultural Worker Protection Act] to H-2A, caps on year-round visas and the inclusion of E-verify only for agriculture without adequately reforming H-2A first are the main issues of concern," Crittenden says. "It's important the Senate continues these bipartisan discussions to ensure a Senate ag labor solution does not include provisions that would harm American farmers and ranchers."
Action needed soon
Crittenden notes: "There is a sense of urgency from Farm Bureau and other agricultural stakeholders to finally accomplish ag labor reform. However, it's also critically important the legislation that is put forward in the Senate addresses these issues in a substantive manner."
The coalition letter says American farmers and consumers need the U.S. Senate to pass farmworker visa reform this year. "From the COVID-19 pandemic to the war in Ukraine, the range of challenges we currently face reiterates that our national security is tied to our ability to feed ourselves, and that ability is currently under threat due to the agricultural workforce crisis across America's farms and agribusinesses. The domestic workforce shortage remains one of the greatest challenges impacting our farmers today," the letter says.
Inaction will force many farmers to consider whether they can continue in labor-intensive agriculture, the letter states, adding that the number of farms in the U.S. has decreased by more than 185,000 farms and the total land in farms has decreased by about 25 million acres. "When farms go out of business, rural America suffers," the letter adds.
The letter notes that reform is especially critical to helping not only farmers and agricultural workers, but consumers as well, citing a the study by Texas A&M University also touted by House supporters that linked immigration and ag labor reform with lower consumer prices for food. This is especially important as the U.S. economy experiences the highest inflation in over 40 years.
Statistically every seasonal worker supports three to four full-time year-round jobs, the groups add. The economic impact reaches further to truck and equipment dealerships, restaurants and the other businesses on main street. "In order to protect America's domestic agricultural production, the Senate must act now to provide stability for our existing workers and make key reforms to the H-2A program, the visa program farmers use to hire legal workers to supplement their U.S. workforce," they write.
"Reforms that provide farmers certainty and mitigate against spiraling production costs will support three goals in America's interest: affordable food, domestic production, and national security," the letter concludes. "As representatives of agricultural organizations throughout the United States, we stand ready to help you develop and pass legislation to fully address the needs of American agriculture and every American consumer."
Subscribe to Our Newsletters
BEEF Magazine is the source for beef production, management and market news.
You May Also Like
---