Akaushi Branded Beef Line Boasts Consistency, Taste
Akaushi Branded Beef Line Boasts Consistency, Taste
HeartBrand Beef is forging a consumer-driven path with the Akaushi breed of cattle.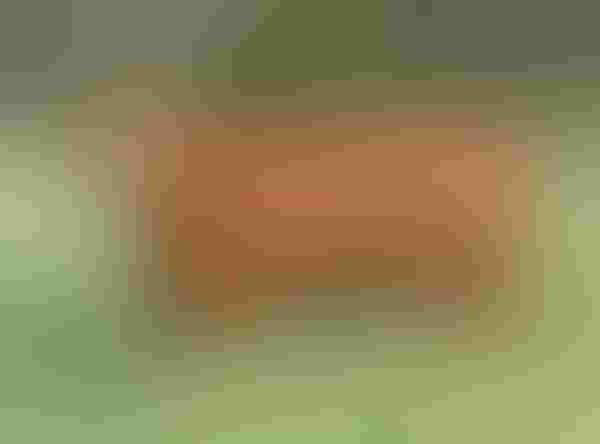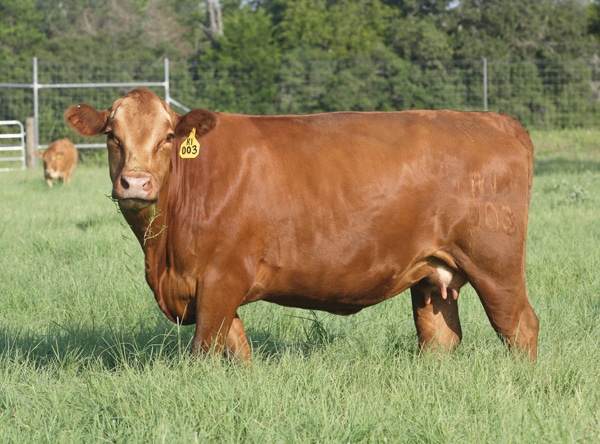 'I wish we would have known about these cattle 25 or 30 years ago," says Bill Fielding, CEO of HeartBrand Beef, headquartered at Flatonia, TX.
Fielding is referring to Akaushi, a revered Japanese breed that shatters the preconceived notions most American cattle producers have about Japanese cattle.
Fielding is also referring to his time spent leading meat companies large and small, including stints as president of Excel® and ConAgra Red Meat Cos., and CEO of Creekstone Farms Premium Beef and Meyer Natural Foods.
When the folks at HeartBrand recruited Fielding, he spent close to a year visiting with them. He brought in longtime beef industry associates to poke holes in HeartBrand's claims about the cattle, the business model and how the cattle would perform for commercial producers and cattle feeders.
Ultimately, Fielding concluded, "Akaushi addresses all the phases of cow-calf production: calving ease, weaning weight, conception, health. The performance numbers confirm it," he says.
A specific Japanese breed
If you look at the photo below, Akaushi cattle look familiar, like American Bos taurus cattle. They perform similarly to American beef breeds, too, while producing an extraordinarily high percentage of marbling and USDA Prime beef.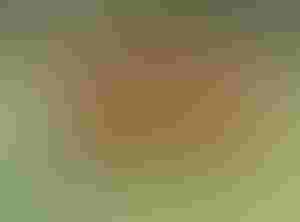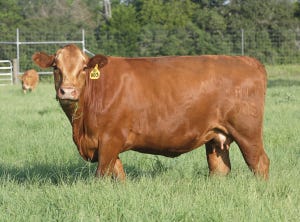 Akaushi is a revered Japanese breed of cattle, of which there's a closely held nucleus in the U.S., that shatters most American cattle producers' notions about Japanese cattle.
Except for the latter point about marbling, many familiar with Wagyu cattle will likely think the depiction of American appearance, performance and consistency must be in error. The fact is that Akaushi is a distinct Japanese breed. Though many U.S. producers think of Wagyu as a breed, the term actually translates to "Japanese cattle."
Bubba Bain, American Akaushi Association (AAA) executive director, explains there are four breeds of Japanese beef cattle: Akaushi, also called the Japanese Red; Kryoshi, also called Japanese Black; Japanese Polled; and Japanese Shorthorn.
Akaushi originated on the Japanese island of Kyushu and are known as the "emperor's breed." One reason is that Akaushi have been propagated through decades of intensive data collection and genetic selection. Bain says the Japan Association of Akaushi has collected carcass performance, breeding pedigrees and economic data for every animal in the entire breed. Consequently, he says the genetics are extraordinarily uniform and consistent.
Taste and consistency
"The cattle are good cattle when you look at them," says Don McCasland, who owns Wheeler Feedyard at Wheeler, TX, in addition to cowherds and ranching and farm operations near Clovis, NM.  He bought 14 Akaushi bulls to use on his mostly Angus spring-calving and fall-calving herds a few years ago. He was looking to replace the grid for Certified Angus Beef® (CAB) that his packer had ended.
Attesting to Bain's earlier point about consistency, McCasland says the bulls he bought looked identical. And the subsequent calves from them are as uniform as if they were born the same day.
"We've always looked for a way to get a premium for the cattle we sell," McCasland explains. "I thought about where the premiums are, and they're mostly for the Prime grade." The inordinate number of Prime carcasses his herd turned out was one reason he was paid so handsomely on the CAB grid he needed to replace.
The first set of McCasland's Akaushi crossbred calves graded 10% more Prime than his cattle graded previously. McCasland was disappointed, but realized he'd achieved it by feeding the cattle the same number of days he normally would. An all-natural program, the HeartBrand program McCasland sells into doesn't allow implants.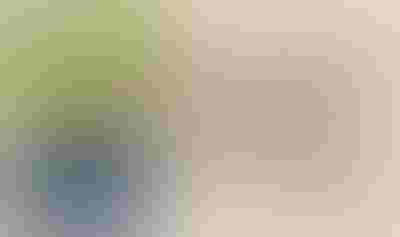 When McCasland fed the next set of calves 60 days longer than he normally would, more than 50% of them graded Prime. His typical range for Prime with the Akaushi crossbreds he feeds ranges from 35% to more than 50%. He adds that these are Yield Grade 3.
That's before considering the premium users of Akaushi bulls and semen can receive from HeartBrand beef: $20/cwt. over market top for preconditioned calves, and $15/cwt. over market top for pre-vaccinated calves. Premiums can be larger based on length of ownership.
Subscribe now to Cow-Calf Weekly to get the latest industry research and information in your inbox every Friday!
"We try to make the premium enough that users of Akaushi bulls and semen will sell their calves to us, but they can sell them to anyone," Fielding says.
However, users of Akaushi bulls and semen must sign a contract agreeing to castrate all bull calves.
"We want to get the genetics out to more people, but we also want to protect the full-blood Akaushi cattle," explains Jordan Beeman. He, his dad, Ronald, and their family purchased all the assets of HeartBrand Beef in 2006, including the nation's nucleus of Akaushi cattle.
Since then, others have begun purebred herds from their foundation stock, including Kansas-based Matador Ranch. All told, Bain says Akaushi bulls run from the Gulf Coast to the mountains of Montana.
On the other end of the production equation, McCasland says birth weights at his ranches run 65-70 lbs. for Akaushi-sired calves. "Overall, they're not much different than Angus," he says. "The bulls make excellent heifer bulls and are aggressive breeders."
In his yards, using an all-natural regimen, McCasland says the Akaushi crossbreds gain 3.00-3.25 lbs./day.
In round numbers, Fielding says Akaushi crossbred (F1) steers finish at 1,250-1,450 lbs., and heifers at 1,200-1,350 lbs. They'll typically grade at least 30% Prime, with the remainder Choice.
"We feel confident these genetics will help every breed. It goes well beyond the meat program," Fielding says. "We think these bulls can help producers achieve higher acceptance rates in other branded beef programs, too. The bottom line is that Akaushi produce higher-quality meat and more consistency for the consumer."
Expanding the margin
HeartBrand itself represents a unique business model. That's the other thing that convinced Fielding.
"You've got to have the right organization," Fielding says. "The Beeman family grew Eddy Packing Co. into one of the largest further-processors in the U.S. They have a world of experience in further-processing, branded programs, transportation and marketing."
In other words, like Fielding, the Beemans understood that a primary stumbling block to most branded-beef programs is the inability to carve premiums from the entire carcass, not just the middle meats.
Fielding explains the consistently higher carcass yield in Akaushi crossbreds gives them a reliably wider margin to start with. The consistent quality and taste means they can also get a premium for the entire carcass, including the end meats and ground beef.
"The Beemans saw the value in these cattle when they killed the first ones harvested in this country. They're entrepreneurial," Fielding emphasizes. "They had the resources and put them behind what they thought could be the future of the beef industry. I don't know of another program with that kind of foundation."
"We knew what their potential was and how they could potentially change the grade of U.S. cattle," Beeman says. "We also understood the heart-health benefits of the beef, the profile of monounsaturated fats to saturated fats."
Compared to conventional beef, Akaushi has a significantly higher ratio of monounsaturated fat to saturated fat, as well as significantly more oleic acid. Beeman believes this reality could have more value over time.
In the meantime, Fielding says Akaushi represents an opportunity for individual producers to broaden their marketing options while increasing the value of beef to consumers.
So far, about 80% of HeartBrand beef goes to restaurants and 15% to retail stores. The remainder is sold directly through the company's website. Unlike some other small branded-beef programs where the salesperson also delivers the product, HeartBrand has three full-time salespeople, and distribution through one of the nation's largest food distributors.
"It's the best branded-beef program I've been involved with, and the cattle enable us to guarantee the consistency," Fielding says. He was with Excel when that packer developed the Sterling Silver brand. He also led the charge of branded-beef program development at the other companies mentioned earlier.
"They were all very good programs in terms of the upper two-thirds of Choice and improved consistency," Fielding says. "At HeartBrand, I think we carry that another step forward with product consistency and DNA verification."
In 2006, HeartBrand slaughtered 40 head each week. They're harvesting about four loads weekly today.
"Realistically, I think we could be killing 50,000 head annually within five years, but it's not about the numbers, it's about the long haul," Beeman says. "We just want to raise really good beef that fits the American system.
You might also like:
The Low-Cost Vs. High-Quality Debate
10 New Farm Trucks To Consider For 2014
6 Resources To Help You Succeed This Calving Season
Meet 2014 NCBA President Bob McCan
Subscribe to Our Newsletters
BEEF Magazine is the source for beef production, management and market news.
You May Also Like
---