Animal traceability data: beef producers prefer private vs. government control
Animal traceability data: beef producers prefer private vs. government control
A survey of BEEF readers indicates producers trust a private firm considerably more than government in controlling animal traceability data.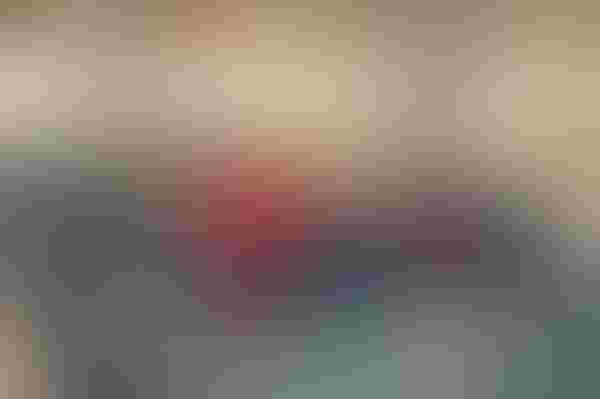 In early 2010, USDA announced a new mandatory animal disease traceability system to replace the voluntary National Animal Identification System (NAIS). As of March 11, 2013, that new program, Animal Disease Traceability (ADT), became mandatory.
The stated purpose of ADT is to trace livestock during an animal health event. Under the law, animals, including cattle, bison, horses, sheep, goats and poultry, must be tagged with USDA-approved devices and transported with an interstate certificate of veterinary inspection (ICVI) or an alternate form of documentation if the animal is moved interstate.
USDA has set a standard of 70% compliance for the mandatory system. To achieve the desired compliance rate, the factors that influence beef producer participation in a mandatory traceability system need to be understood. Among them is the organization that will manage the data collected from the system.
Subscribe now to Cow-Calf Weekly to get the latest industry research and information in your inbox every Friday!
In August 2014, a survey was sent to 2,000 BEEF subscribers to ascertain the factors that influence participation in a mandatory traceability system. Producers were asked to select from six different scenarios. Each scenario contained three different options, two of which were traceability systems in which a producer could participate.
These two systems would require the producers to:
Provide basic contact information about their farm/premises

Individually identify livestock (prior to any sales transactions or movement to other premises) using approved radio frequency identification (RFID) devices
Each scenario also presented a third option, which was to decline to participate (no traceability) in either of the two traceability systems presented.
There were 346 total returned surveys, of which 194 were usable. All U.S. regions were represented in the results.
ADT requires that cattle be tagged if moving interstate. The majority of survey respondents (66%) don't move their cattle between states. Of the 194 survey participants, 34% indicated they do move their cattle between states. 
Researchers wanted to determine if participation in a mandatory traceability system would increase if a private organization maintained the collected data (see Figure 1). More respondents (49.69%) view private non-industry entities as acceptable to them for maintaining collected data, while 48.76% view private industry acceptable for the task. Only 31.68% of respondents find government traceability acceptable.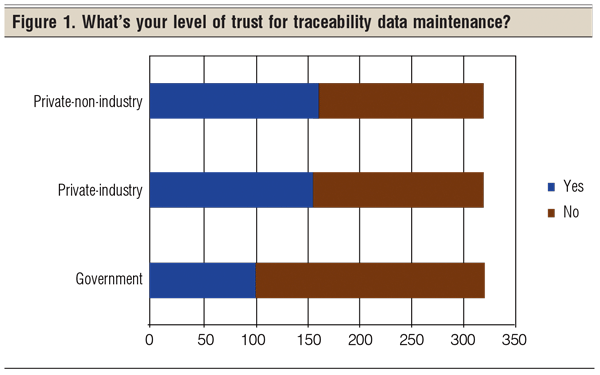 The percentage of survey respondents using RFID is 15.46%. Other forms of ID used by respondents include:
Brand registration, 39.18%

Brucellosis or other metal tag, 38.66%

No ID used on cattle, 5.67%
The bottom line: Of producers willing to participate in a traceability system, 96.26% find some form of private entity acceptable, whereas only 54.21% trust the government. Meanwhile, the percentage of respondents open to either government or a private entity controlling their data is 50.47%. 



Brenda Holland is a graduate student at Capella University.
You might also like:
Why Cattle Should Not Ingest Net Wrap
Photo Gallery: Meet The Generations On The Ranch
Why You Must Act Now To Minimize Cold Stress On Cattle This Winter
3 Steps To Negotiating A Great Cow Lease
Anne Burkholder, The Feedyard Foodie, Is BEEF Magazines 2014 Trailblazer
How To Prevent & Treat Pinkeye In Cattle
Subscribe to Our Newsletters
BEEF Magazine is the source for beef production, management and market news.
You May Also Like
---