As fake meats enter marketplace, here's why beef will remain king
As fake meats enter marketplace, here's why beef will remain king
As producers go on the offense to share with consumers why beef is a superior choice, here is what emerging plant-based and lab-grown protein companies are up to.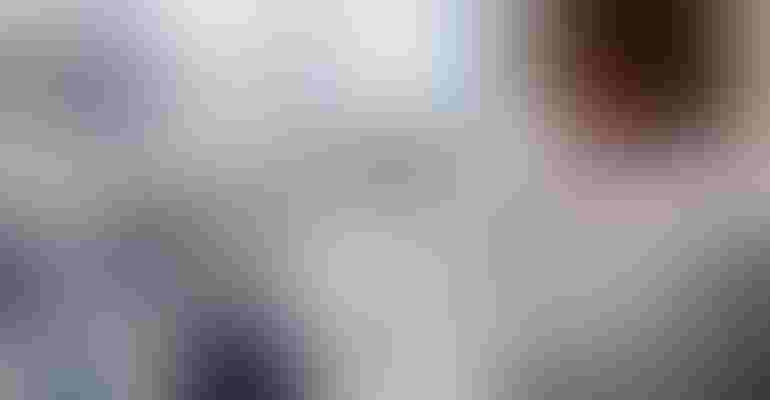 Getty Images | Ian Waldie
In the last couple of weeks, I have shared a roundup of recent headlines pertaining to plant-based and lab-grown protein products. These blog posts have been very well received, and reader responses helped me formulate a speech that I presented at Alltech's ONE19 event earlier this week.
Ultimately, I'm not against these protein options, and much of what we know of these products is largely conjecture as there is limited information available to the public.
However, in my speech and in today's blog, I can tell you what I do know — Mother Nature wasn't wrong when she created the beef animal. Cattle are amazing upcyclers, utilizing marginal land and converting inedible cellulosic material like grass into beef.
Moreover, what America's cattlemen and women have been able to accomplish in providing a safe, nourishing, affordable and delicious protein source to feed the masses is nothing short of incredible. I challenge these companies to match even a fraction of the efficiencies beef producers have achieved as they attempt to scale production to meet the growing demand for protein here and around the world.
While my speech is in the rearview mirror, and I'm back home in South Dakota, I will continue to keep an eye on the headlines and share the latest information with all of you. By being informed on this topic, we can better engage with our public and address any misconceptions being introduced by these competitive protein companies.
So here is a roundup of a few headlines worth checking out today:
Despite the white noise of these headlines, I want to emphasize one clear point — beef can handle this competition. We are king of the center of the plate and will continue to be in the future. These products may wax poetic and claim the ethical and environmental high ground. However, when rubber meets the road, beef has the edge. No question about it.
The task at hand is this — we as producers need to take an active role in sharing our story and explaining our protein's best attributes. And we need to share these stories often, and with great conviction. 
BEEF Senior Editor Burt Rutherford says it best in his most recent blog post titled, "What business are we in? Cattle or protein?"
Rutherford writes, "Will fake meat replace real beef? No. But some have postulated that it may have a role in providing more protein to a growing world population. Maybe. But that's likely a long time in the future. At present, however, the media is hailing the products as a disruptor and one of the hot new food trends.
"And I'm not suggesting that you get into the fake meat business. Far from it. I am suggesting that between now and when petri-dish meat is commercialized, we have an opportunity to go on the offensive in explaining why the real stuff is better — way better.
"We can't waste this opportunity."
The opinions of Amanda Radke are not necessarily those of beefmagazine.com or Farm Progress.
Subscribe to Our Newsletters
BEEF Magazine is the source for beef production, management and market news.
You May Also Like
---