Beef industry policy issues in focus
Beef industry policy issues in focus
Policy Report: Nebraska's Beef Industry Scholars program participants tackle tough policy concerns in the beef industry.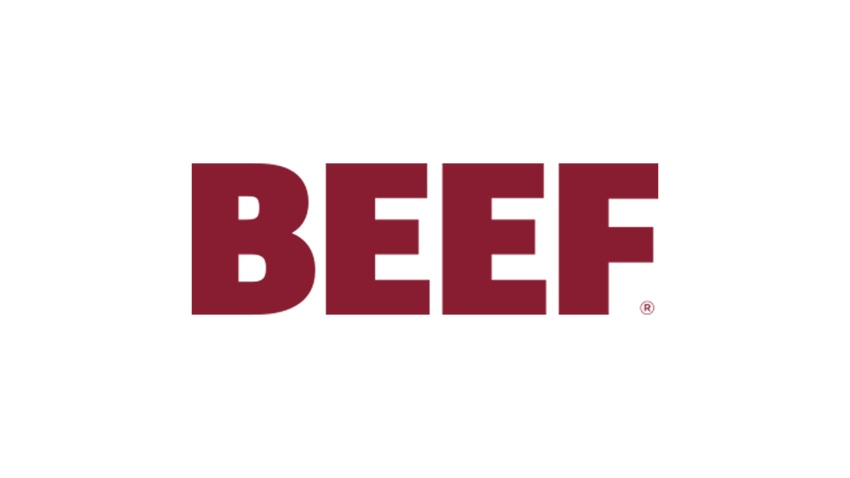 CHALLENGES OF INDUSTRY: Nebraska's Beef Industry Scholars program looks at policy discussions in the beef industry, whether it is markets and pricing, animal health or traceability.
Curt Arens
Beef producers in Nebraska and across the nation have seen increased prices and returns over the past year as demand continued to build after the COVID-19 pandemic.
Producers still face several challenges and issues, however, as the cow herd shrinks as part of a liquidation phase and as feedstuffs are stretched amid continuing drought concerns across parts of the Great Plains.
Amid these economic opportunities and challenges, beef producers remain engaged in the discussion and development of several policy issues. While producers and producer organizations focus on policy issues and proposals, a cohort of students at the University of Nebraska-Lincoln is honing its policy focus, as well, as part of the Nebraska Beef Industry Scholars program in UNL's College of Agricultural Sciences and Natural Resources.
The NBIS program's 14th class of scholars is working through its final semester in a course focused on beef policy issues The group traveled to the 2023 Cattle Industry Convention in February to observe and participate in policy discussions and brought back several issues and topics for further focus and discussion.
The list reads not only like an assignment for class, but also as a map for the whole beef industry for 2023 and beyond.
Competition and cattle marketing
One of the biggest issues of discussion and one of the longest-running issues remains the broad area of cattle marketing and competition in the processing sector. Concerns about market competitiveness, price spreads and concentration in the meat processing sector date back more than 100 years but continue today as focus on price discovery and transparency and the question of whether current cash market negotiations are sufficient to establish a competitive market price.
The level of cash negotiations has declined substantially over time as the use of alternative marketing arrangements or formula contracts has grown. The contracts provide benefits to producers and to packers in the form of market risk management, supply chain coordination and potential quality incentives, but they also come with costs to the broader market if there are not enough negotiated cash trades to establish a competitive base price.
The recent creation of a cattle market contract library provides more insight on the types of contracts and cash market information being used to establish market prices for cattle, but further proposals have been offered to mandate minimum levels of cash marketing, as well as provide further support for the development of additional small to midsized packers across the country.
Animal health and traceability
Traceability is not a new issue, but it continues to be a focus of discussion both for consumer market perspectives and for animal health and management. When a national animal identification plan was proposed 20 years ago, the intent was to create a system that could track all cattle, all premises and all movements of cattle to provide for quick traceback of animals in the event of an animal disease outbreak.
The proposal foundered amid concerns about cost, speed of commerce, data management, confidentiality and potential liability. Eventually, USDA adopted a federal animal identification plan that only tracks interstate movements of cattle. Recent proposals to require electronic identification systems as part of that traceability system are now the subject of debate as implementation nears.
Labeling
While the primary focus of the animal traceability system remains on animal health and disease management, there is also a broader focus and renewed attention to traceability from a consumer perspective. Beef producers have been attentive to concerns of labeling and the very definition of meat with the development of alternative proteins and plant or cell-based cultured protein products to compete with beef.
This labeling issue for meat-alternative proteins is relatively new, although the dairy sector has been attentive to the definition and labeling of milk or milk substitutes for some time. Policy debates over proposed milk labels and jurisdiction between USDA and the Food and Drug Administration highlight the issues of concern.
County-of-origin labeling (COOL) for meat has also returned to the discussion. COOL rules were initially proposed more than 30 years ago and were presumably settled by farm bill legislation and later dispute settlement through the World Trade Organization.
However, the issue continues to be raised by many of the same stakeholders as those concerned over cattle market competitiveness. Current policy discussion is focused on the definition and use of a "Product of the USA" label and could essentially become a process or source-verified label that is a voluntary alternative to the original mandatory label proposed for COOL.
Animal welfare
Consumer preferences and demands for animal welfare continue to evolve over time, placing increased expectations on producers and the marketing system. Producers can point to the adoption and implementation of improved practices over time with pride, and the fact that four of the five Beef Quality Assurance program honorees at the recent Cattle Industry Convention were from Nebraska confirms the efforts here to be good stewards and practice sound animal husbandry.
However, adopting and maintaining good practices doesn't keep the issue off the radar. Continued debate over animal welfare and food product marketing rules in California are still in question as the Supreme Court is expected to rule sometime this spring on a challenge to California's restrictions.
While those rules address egg-laying hens, gestating sows and veal calves, the beef sector will continue to face animal welfare issues, whether it is with specific production practices or with the underlying consumption of meat products that is sometimes clouded in debates of environmental or health impacts of the beef sector.
Hormones
The use of hormones or growth promoters in beef production could be one of those practices that is called into question. While the science and safety of hormones in beef production seems to be a settled issue, that has not stopped continued questions or challenges for the industry.
The beef sector must carefully manage its use of hormones in beef production to address questions of usage, welfare, food safety and even trade.
In fact, one of the longest-running trade disputes continues to this day between the U.S. and the European Union over hormones used in U.S. meat production. The dispute dates to the 1990s, when the U.S. complained about European restrictions against hormones and meat produced with hormones. The U.S. won the dispute, but the EU refused to comply, leading to years of countervailing duties on EU exports to the U.S. and eventually a compromise agreement for increased access to the EU market for non-hormone treated beef.
The current Non-Hormone Treated Cattle program was explicitly created to help produce, source and trace cattle through the production and processing segments to qualify the beef for the EU market.
These are some of the policy issues in the headlines and on the horizon for the beef industry, and this year's NBIS students have developed a good understanding and perspective on the issues. The work points to the continual need for the beef industry (and other sectors) to address important issues and continue moving forward. The work also points to the quality of students and the comprehensive education and skills they have garnered to become future leaders in the beef industry.
Lubben is the Extension policy specialist at the University of Nebraska-Lincoln.
Subscribe to Our Newsletters
BEEF Magazine is the source for beef production, management and market news.
You May Also Like
---