Biden 30x30 initiative advancing conservation actions
Biden 30x30 initiative advancing conservation actions
Goal of preserving 30% of lands and waters by 2030 offers early wins with locally-led conservation efforts.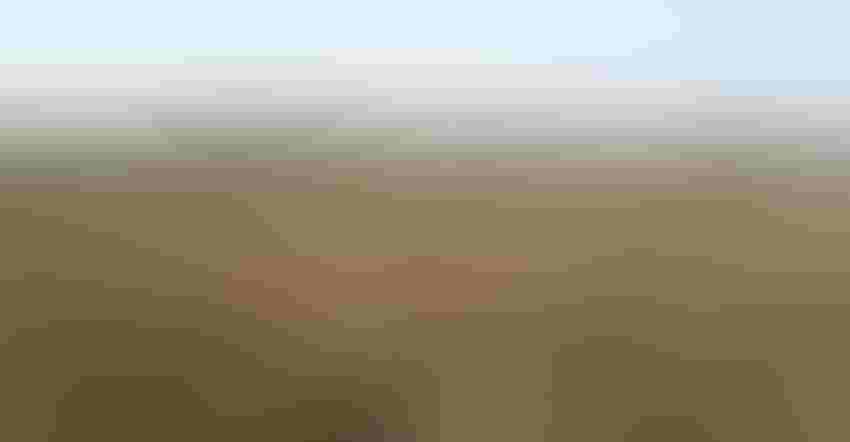 This Kansas field in the Cheney Lake Watershed was enrolled in the Conservation Reserve Program to prevent soil and nutrient runoff.
USDA Flickr
In the early days of the Biden administration, cabinet members set out an initiative to conserve at least 30% of U.S. lands and waters by 2030, also known as the 30x30 plan and outlined in the America the Beautiful initiative. Although early fears from the agricultural community thought this would include a land grab and expansion of federal lands, nearly a year in, actions have been more focused on working lands and voluntary efforts to preserve the nation's natural resources.
Released by the U.S. Departments of the Interior, Agriculture and Commerce, and the White House Council on Environmental Quality, a progress report outlines the collective work to pursue the first-ever national conservation goal established by a president. The federal actions and activities described in the progress report align with the America the Beautiful initiative's guiding principles, which include commitments to honor the nation's conservation traditions, private property rights, the sovereignty of Tribal Nations, and the values and priorities of local communities.
"The President's challenge is a call to action to support locally led conservation and restoration efforts of all kinds and all over America, wherever communities wish to safeguard the lands and waters they know and love," write Interior Secretary Deb Haaland, Agriculture Secretary Tom Vilsack, Commerce Secretary Gina Raimondo, and White House Council on Environmental Quality Chair Brenda Mallory in the report. "Doing so will not only protect our lands and waters but also boost our economy and support jobs nationwide."
Listening to feedback
Ethan Lane, vice president of government affairs at the National Cattlemen's Beef Association, says he and others were justifiably alarmed with the initial descriptions coming out on the 30x30 plan. "I believe what we've actually seen out of this administration so far probably falls a little bit short of the alarm that we've seen out in the country," Lane says.
He attributes the implementation has not resulted in federal land grabs, but rather a focus on working lands as part of the solution and focusing on local stakeholder input. "Those are talking points that really come from our feedback into that process that you know the only way you're going to make something like this work is if you really listen closely to what works on the ground and recognize those uses that are in fact conservation uses," Lane says, specifically talking about grazing and its conservation benefits.
Related: Biden administration offers insight into 30x30 plan
Lane stopped short of defending the 30x30 plan, but also the administration hasn't proposed anything that would create an unattainable goal.
"The administration hasn't given us anything really to swing at as far as a policy proposal that we were opposed to when they come out with those," Lane adds.
Actions so far
Based on feedback gathered in the administration's first 100 days, the report identifies six priority areas for the administration's early focus, investments, and collaboration. For agriculture, it seeks to incentivize and reward the voluntary conservation efforts of fishers, ranchers, farmers and forest owners.
In late April, USDA expanded the Conservation Reserve Program by offering new incentives, higher rental rates and more focused attention on sensitive lands with a goal of enrolling 4 million acres and capturing 3.6 million metric tons of CO2 equivalent in this voluntary conservation program.
In conjunction with the release of the report, USDA says it is improving the Conservation Reserve Enhancement Program to bring in new partners who will work with producers on voluntary conservation practices and ultimately increase benefits for the nation's agricultural producers and private landowners. CREP enables the USDA Farm Service Agency and partners to invest in partner-led projects. 
In direct response to feedback from state agencies, tribes, non-profit organizations and other groups, USDA has updated matching fund requirements to include any desired combination of cash, in-kind contributions, or technical assistance; expanded its outreach efforts; and expanded the CREP team to increase capacity to work directly with existing and potential new partners.
This effort is in line with the America the Beautiful initiative's focus on incentivizing and rewarding voluntary conservation on private lands. 
Related: Biden's climate plan won't limit meat consumption
To help measure and track progress toward the nation's first conservation goal, the report calls for the establishment of an interagency working group, led by the U.S. Geological Survey, the Natural Resources Conservation Service and National Oceanic and Atmospheric Administration in partnership with other land and ocean management agencies. The working group will develop the American Conservation and Stewardship Atlas, a tool that will better reflect the voluntary contributions of farmers, ranchers, forest owners and private landowners; the contributions of fishery management councils; and other existing conservation designations on lands and waters across federal, state, local, Tribal and private lands and waters across the nation.
"This report is only the starting point on the path to fulfilling the conservation vision that President Biden has outlined," says the report. "Where this path leads over the next decade will be determined not by our agencies, but by the ideas and leadership of local communities. It is our job to listen, learn and provide support along the way to help strengthen economies and pass on healthy lands, waters and wildlife to the generations to come."
Jacqui Fatka, long-time policy editor at Farm Futures, will bring her valuable agricultural policy insight to the stage of the Business Summit in Iowa City, IA Jan. 20-21, 2021. Featuring industry experts and in-depth training sessions, it's an opportunity to gain clear insights for a profitable future. Use code BOGO22 to receive discounted rate for a guest. Learn more and register now! 
Subscribe to Our Newsletters
BEEF Magazine is the source for beef production, management and market news.
You May Also Like
---