BIF names Commercial, Seedstock Producer of the Year winners
BIF names Commercial, Seedstock Producer of the Year winners
In an ongoing tradition of recognizing the best of the best, the Beef Improvement Federation has named its commercial and seedstock award winners. Find out who won here.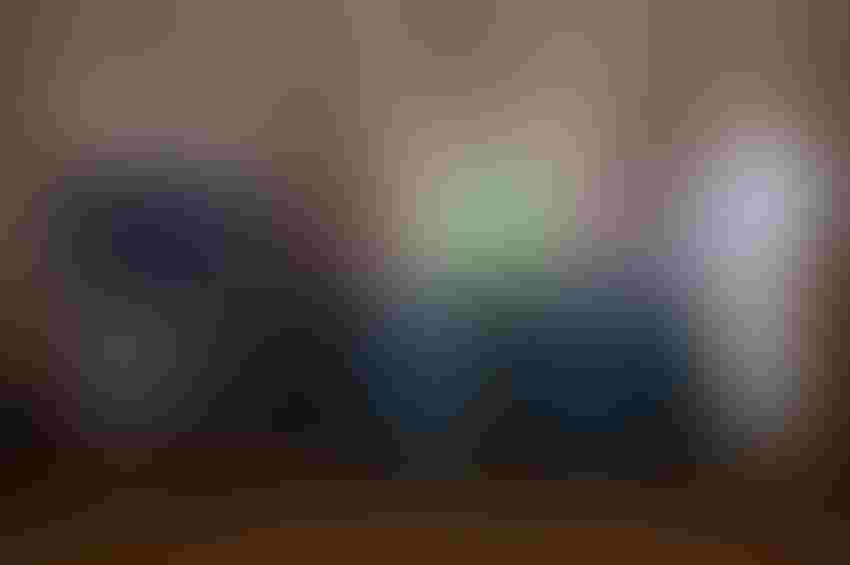 Unlike many commercial cow-calf outfits that have been generations in the making, Plum Thicket Farms is a relative newcomer to the beef business. But what they've done in terms of utilizing available tools and technology to achieve genetic improvement has more than made up the difference.
The Beef Improvement Federation (BIF) presented Plum Thicket Farms, Gordon, Neb., the BIF Commercial Producer of the Year Award during the group's annual meeting and symposium in Manhattan, Kan. This national award is presented annually to a producer to recognize his or her dedication to improving the beef industry at the commercial level.
Plum Thicket Farms is a family operation with a passion for raising excellent beef cattle and improving the range and soil that are their livelihood. Located in the Nebraska Panhandle, Plum Thicket calves 325 SimAngus cows and operates a small backgrounding lot.
Rex and Nancy Peterson head the cattle operation. After two tours of duty with the National Guard, their son, Patrick, came home to lead the farming operation. Patrick is passionate about improving soil health and conserving resources. His wife, Krista, is a large-animal veterinarian with a mobile practice in the area. She did a food animal internship at Kansas State University's College of Veterinary Medicine and is a welcome addition to the management team.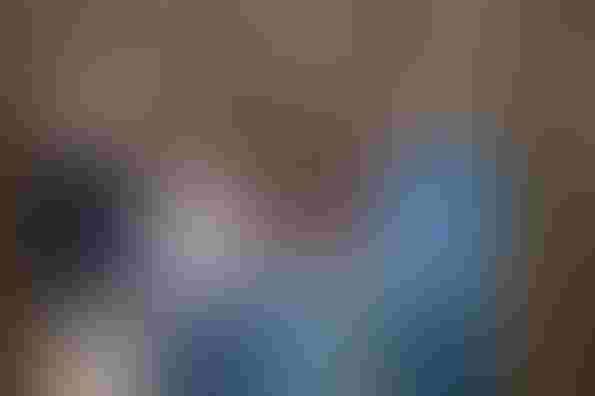 Plum Thicket Farms, Gordon, Neb., was named the 2016 Outstanding Commercial Producer of the Year. Pictured (left to right): Wes Ishmael, Nancy and Rex Peterson, and Craig Bieber. Not pictured are Patrick and Krista Peterson. Photos by Angus Media staff provided courtesy of www.BIFconference.com.
The family purchased the core of the ranch, along with 200 Angus cows, in January 1998. Today, the farm includes 4,000 acres of native range, grazed in a rest-deferred rotational grazing system. They no-till farm 2,300 acres, including 560 acres under pivot irrigation.
Whole-herd artificial insemination has been a staple of the Plum Thicket program. From the outset, the farm has maintained detailed individual performance records that follow cattle to the rail. Nancy uses this data to make bull selections and culling decisions. She has steadily improved the genetic quality of the herd.
Using annual forages, Plum Thicket's cattle live within an 11-month grazing program. The family breeds all of the heifers, selects replacements in the spring after having the first calf and sells young pairs that will likely go into a fall-calving herd. They background all of the steers on forage cocktails and swathed sorghum supplemented with dried distillers grain and often retain ownership through the feedlot.
Seedstock winner
For the Seedstock Producer of the Year winner, it all began with the gift of a Hereford heifer.
Shaw Cattle Co., number 18 on BEEF's Seedstock 100 list, is a generational beef operation that manages Hereford, Angus and Red Angus herds in a diversified system of irrigated rotational grazing, maximizing forage resources and beef cattle genetics. Today, Shaw Cattle Co. maintains more than 1,500 registered cows encompassing the three breeds. The Shaw family works together to improve the cow herd through the diligent selection of breed-leading genetics with a keen eye toward performance, science and technology.
The origin of Shaw Cattle Co. began with a Hereford heifer. Tom Shaw worked weekends and summers throughout high school for a neighbor. After high school and upon his return from the U.S. Navy, the heifer was given to Tom as payment for his summers and as a thank you for serving his country.
The registered Hereford heifer became the foundation of Shaw Hereford Ranch in 1946. By 1959, Tom had married Mary, started a family and purchased a home near Notus, Idaho. The family moved from the original Shaw homestead to the current headquarters and continued to build a cowherd and raise a family.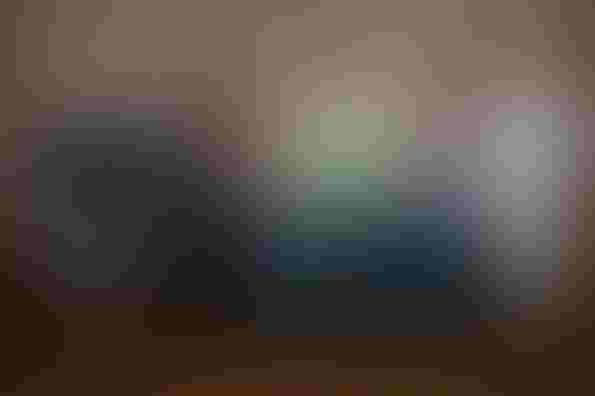 Shaw Cattle Company, Caldwell, Idaho, was named the 2016 Seedstock Producer of the Year. Pictured (left to right): Wes Ishmael, Tucker Shaw, Angie Shaw, Cleo Shaw, Greg Shaw, Janel Shaw, Sam Shaw, Craig Bieber and Marty Ropp. Photos by Angus Media staff provided courtesy of www.BIFconference.com.
Tom and Mary's youngest son, Greg, officially joined the operation after graduation in 1968 and married his wife Cleo two years later. In 1988, the Shaw cowherd was divided into three herds. Greg and Cleo remained on the original home place at Caldwell to raise their three children – Tucker, Sam and Jaime – and subsequently formed Shaw Cattle Co.
Today, the third and fourth generations are continuing the tradition of raising reputable performance cattle. In 1990, Shaw Cattle Co. diversified the Hereford cowherd and added Red Angus genetics. In 1996, black Angus cattle were added to the herd.
Greg and Cleo's son, Sam, returned to the ranch in 1999, after graduating from the University of Idaho. Sam and his wife, Janel, are raising their three daughters on the ranch. After graduating from the University of Idaho and working in the private sector, Tucker returned with his wife, Angie, in 2003. They are raising their five children on the ranch. Greg and Cleo's daughter, Jaime, her husband, Kelley, and two daughters live in Eugene, Oregon, and enjoy helping out on the ranch when they can.
You might also like:
9 new pickups for the ranch in 2016
Use cow-pie-ology to monitor your herds nutritional status
70 photos of hardworking beef producers
5 must-do steps for fly control on cattle
Here's when you should castrate beef valves
Photo Tour: World's largest vertically integrated cattle operation
Subscribe to Our Newsletters
BEEF Magazine is the source for beef production, management and market news.
You May Also Like
---