BPI, Industry Fight To Regain A Reputation
BPI, Industry Fight To Regain A Reputation
Politicians, reporters, scientists and food-safety advocates thronged to Sioux City, IA, this week to counter the media sensation that has forced the closure of three of BPI's four plants this week.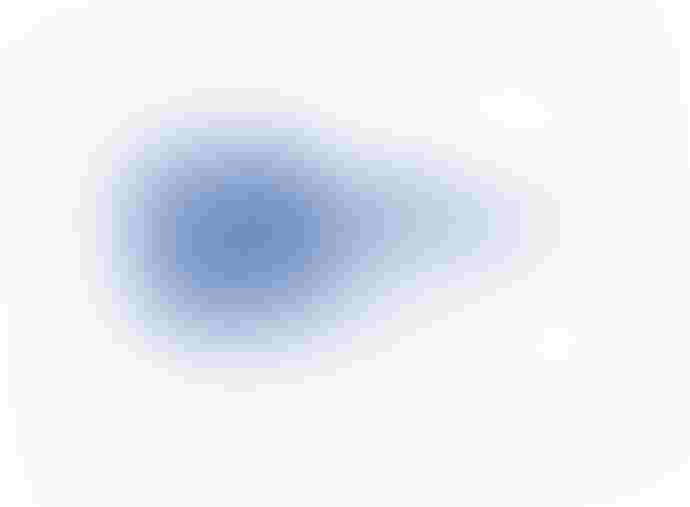 Sioux City, IA, is the epicenter of the U.S. beef industry this weekend, as political leaders, academia, food safety advocates and cowboys gather to fight the negative effects of recent media coverage regarding lean finely textured beef (LFTB).
That diverse audience is trying to quench the public relations firestorm initiated by recent media reports, and fanned by activists on social media, about a meat recovery process approved by USDA and in use for almost 20 years. USDA describes LFTB as a category of beef products that uses high-technology food processing equipment to separate lean meat from fat. Doing so garners an additional 12 lbs. of lean beef/carcass, and delivers an additional $15/carcass in value.
"LFTB products prevent the waste of valuable, lean, nutritious, safe, beef by using technology to do what hands cannot," USDA says. The process is strictly regulated and inspected by USDA and "inspectors are present in plants where these products are made every day to ensure that this product is produced in a safe and wholesome manner. During the two decades these products have been produced, they have had an excellent food safety record," the agency explains.
Product is "slimed"
That testimonial, however, hasn't stopped its characterization as "pink slime" in a series of sensational reports aired most recently on ABC News over the past couple of weeks. Rather, LFTB has been depicted in media coverage as a cheap, questionable "filler" in ground beef that's ubiquitous in the nation's grocery meat cases and on fast-food menus across the nation. By some estimates, LFTB is utilized in 70% of all the ground beef produced in the U.S.
That negative perception was fanned by social media which encouraged consumers to pressure retailers to stop offering the product. Major retailers such as WalMart, Sam's Club, Costco, Kroger's, Safeway and HyVee bowed to the pressure, though HyVee relented this week and is now offers its shoppers a choice of products.
The effect on supplier Beef Products Inc., (BPI) in Sioux City, NE, was devastating. Over the course of a week, the world's leading producer of lean beef processed from fresh beef trimmings was forced to temporarily close three of its four production facilities – in Waterloo, IA, Amarillo, TX, and Garden City, KS – and reduce production at its flagship facility in South Sioux City, NE. That translates to a total of about 700 jobs.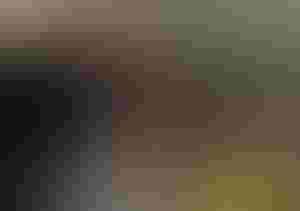 The devastating blow, however, set in motion an effort to educate the public on the record and safety of LFTB. In a media event initiated by Iowa Gov. Terry Branstad, the governors of Iowa, Kansas and Texas (see picture to the right), along with the lieutenant governors of Nebraska and South Dakota – states impacted by the plant closures – gathered for a show of support for BPI in Sioux City.
The governors headlined a BPI plant tour and press conference for national media. Also included were USDA officials, as well as representatives of food safety and consumer advocacy groups, animal scientists and academics.
Then, on Saturday, the Siouxland Chamber of Commerce has planned a public picnic and rally, complete with 15,000 free hamburgers. Also on hand will be Branstad and Rep. Steve King (R-IA), research scientists and concerned parents who will address the safety of BPI products and U.S. beef in general.
Changing the terms
"We really need to work to change the argument away from derogatory terms, such as pink slime, and get it into the realm of beef and beef processing," says Mike Hesse, BPI's director of sales. "The frustrating thing is that there is no such thing as pink slime. We are 100% beef. We use trimmings that come from the same part of the carcass as 50-50 trim. It just runs a little bit fatter and we're just able to utilize a mechanical process to efficiently and effectively separate that lean meat from fat," he says.
Hesse says grassroots efforts are critical. "We need folks in the industry to educate their friends and their families. They need to talk to their local retailers – tell them they want the choice to be able to buy ground beef with lean finely textured beef included, and there can be a choice to have ground beef produced without it.
"Let's let the consumer decide. Do they want ground beef that's made with LFTB, which is the highest-quality, safest, nutritional lean beef in the marketplace that helps from a food safety standpoint, helps from a nutritional standpoint and helps from an economic standpoint. Put the two ground beefs next to each other and let's see what sells. That's what we need the producer to do," he says.
The full effects of the past week's events on BPI and its employees are still not fully calculated, Hesse says. Also still to be reconciled are the effects of BPI's misfortune on the beef complex and consumers in general. He says the negative impact from the media coverage will be felt across the entire meat chain, and eventually on down to the consumer level.
"The effect will move to the beef processor, who will now have higher costs. From there, it will move to the packer, who will be forced to utilize more raw material into 50-50 trim or not be able to realize the value of it at all. And then it will move down to the producer."
Meanwhile, he says the industry won't have sufficient levels of lean meat to continue to make 90% or leaner ground beef. "So your 90s, your 93, your 96s will become very scarce, and the product you will have will be extremely high price. We already have domestic 90s at an all-time record and we're still in March; we haven't hit the peak demand cycle, which will be coming in the next several weeks. It could help push domestic 90s to $2.50/lb., which obviously is going to increase ground beef prices 10-15% higher than they are today," Hesse says.
Subscribe to Our Newsletters
BEEF Magazine is the source for beef production, management and market news.
You May Also Like
---