Building the case for more meat, more ruminants
Building the case for more meat, more ruminants
Check out the latest pro-beef headlines to see how nutritionists, retailers and true conservationists are making the case for more meat.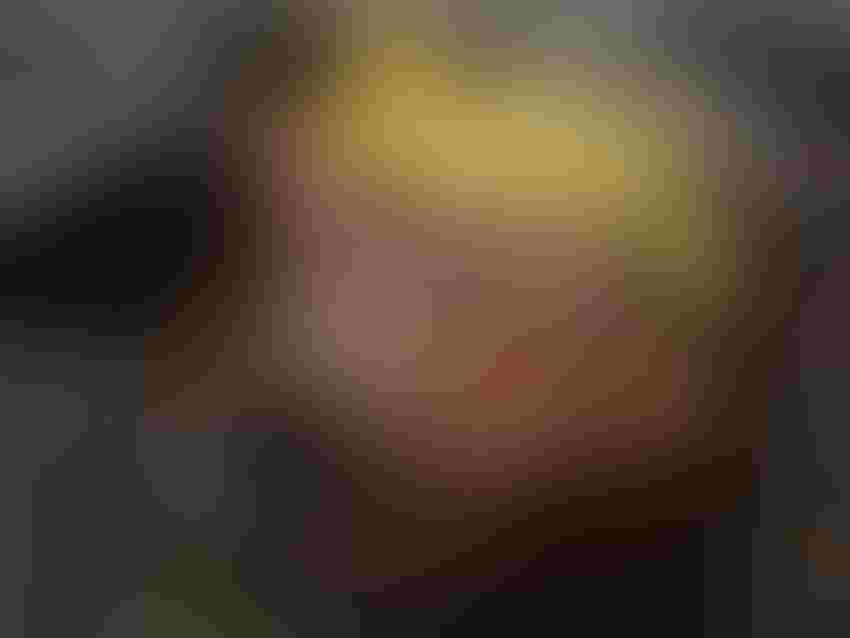 Despite the increasing push for consumers to practice a plant-based diet regime, there are many who still fully realize the nutritional and environmental benefits of eating meat and supporting grazing ruminants on the land.
Recent headlines highlight this respect and understanding for what a ruminant animal (beef cattle or sheep) can provide to people and the planet. Read on and enjoy, my friends!
1. Retailers say "no" to plant-based meats
Arby's is making vegetables out of meat. Yes, you read that right. The fast-food restaurant chain is sticking to its slogan, "we have the meats," with the "marrot," a carrot made out of meat.
"Arby's megetables are made mostly of meat -- the marrot is turkey breast cut into the shape of a carrot, cooked sous vide for an hour, rolled in "carrot marinade" and maple syrup powder and then oven roasted for another hour. The green part on top is the only "green" part of this vegetable, which is a parsley garnish," according to CNET.
"Plant-based meats are the latest incarnation of making vegetables look like what Americans really want -- which is great, tasty meat," said Jim Taylor, head of marketing at Arby's. "Universally, people know we're supposed to eat vegetables every day. But 90% of Americans don't eat the recommended amount. So we said if others can make meat out of vegetables, why can't we make vegetables out of meat?"
2. Ex-vegan says carnivores are more humane than vegetarians
I ran across an interesting blog called, "Carnivore is Vegan," and it promotes the benefits of eating meat through a very interesting and unique lens.
Check out this food for thought from the blog:
"The Carnivore Diet is the most vegan diet possible. While that may sound shocking and counterintuitive to many, it's only because no one has pointed out the reality of the massive amount of harm done to animals and humans in the course of getting a vegan diet into the bellies of the humans who falsely believe they are doing the least harm to animals by choosing not to eat them.
"If you want to minimize animal suffering and promote more sustainable agriculture, adopting a vegetarian diet might be the worst possible thing you could do."
3. The answer to wildfire prevention is more ruminants
In recent years, we've seen a push from environmentalists, politicians and the general population to keep ranchers, loggers and other industries off federal land. It's no coincidence that the rates of wildfire and the damaging impact of the flames have increased.
Multi-purpose use of this land is not only the responsible choice, but it's just commonsense. And in an effort to be "more green," we have only succeeded in removing cattle off the land and increasing the dangerous spread of uncontrollable wildfires.
While this MSN article isn't cattle related, I love how ruminants are celebrated in, "Californians' secret wildfire weapon: Goats, sheep chew through flammable grass, brush."
Here's an excerpt: "California wildfires at both ends of the states last year claimed 89 lives and destroyed more than 13,000 homes and businesses with $11.4 billion in insured losses. Gov. Gavin Newsom took the rare step of declaring a state of emergency ahead of this year's fire season, clearing the way to spend millions on projects to reduce the fire danger.
"The proclamation gives the state the power to waive some administrative and regulatory requirements in the name of public safety with the goal of protecting 200 of the state's most vulnerable communities. It provides for 35 high-priority projects to reduce the timber and brush.
"Livestock, particularly goats, might be part of the solution, proponents said. The animals can get into narrow canyons and gullies that mowers can't reach. Plus, they're eco-friendly."
4. Think smarter, eat meat, says nutrition-based physician
In a recent article, Georgia Ede, MD, writes, "Do plant-based diets increase risk for mental health problems? Yes, unfortunately they do. Most brain-essential nutrients are easier to find in animal foods, and in some cases are only found in animal foods. Plus, a staggering variety of plant foods interfere with our ability to process vital nutrients, making them harder to absorb, utilize and/or store."
While these articles don't follow a particular theme, it is nice to know that there are many champions of animal agriculture and meat-based diets in the media and in nutrition circles. The science is there to back ruminant animals grazing on the land and for beef to remain the center of the diet.
All negative rhetoric aside, I think today's modern consumer genuinely loves meat, and if presented with the science, they will gladly choose beef instead of the plant-based frankenfoods masquerading as burgers.
The opinions of Amanda Radke are not necessarily those of beefmagazine.com or Farm Progress.
Subscribe to Our Newsletters
BEEF Magazine is the source for beef production, management and market news.
You May Also Like
---