Cattle producers hear update on Capitol Hill issues
Cattle producers hear update on Capitol Hill issues
National Cattlemen's Beef Association policy team updates members on the progress of beef issues in Washington.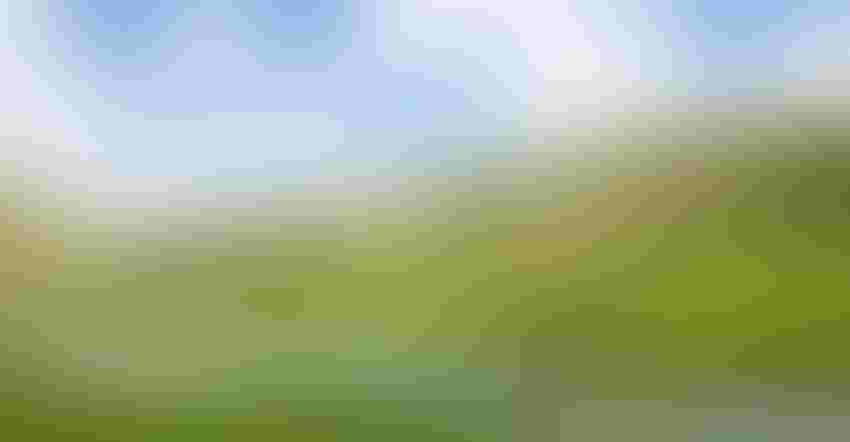 WOTUS: During the Cattle Industry Convention on Feb. 2, NCBA's Ethan Lane, vice president of government affairs, along with the policy team updated cattle producers on issues they'll face in 2022. Top of the list — the reemergence of WOTUS regulations proposed by the Biden administration.
John P Kelly /Getty images
As the second year of the Biden administration begins, the National Cattlemen's Beef Association policy team continues to engage in discussions on Capitol Hill about taxes, cattle markets, conservation programs, WOTUS, infrastructure and more.
During the 2022 Cattle Industry Convention and NCBA Trade Show on Feb. 2, Ethan Lane, vice president of government affairs, said the key to NCBA's lobbying success is in having teams of subject matter experts who can make sure that when an issue crops up on Capitol Hill, NCBA is there.
"I can tell you that this week, as we sit in this building, an NCBA member is going to be testifying in the House Agriculture Committee on climate sustainability tomorrow, for the majority," Lane said. "We are the majority witness in a Democratic Congress on a climate area, and talking about the benefits of grazing and the sustainable attributes of cattle production. Anybody think that that was even conceivable five years ago, or 10 years ago?" It's that sort of legwork in Washington, D.C., that continues to make sure cattlemen's voices are heard, he said.
WOTUS back in news
Lane began by encouraging cattle producers to sign NCBA's letter to the U.S. Environmental Protection Agency, supporting the current Navigable Waters Protection Rule that was put in place by the Trump administration. Currently, the Biden administration wants to repeal the rule and bring back Waters of the United States, which cattle producers say is an overreach of federal jurisdiction over small bodies of water.
More than 1,600 cattle producers from 44 states signed the letter at the meeting, calling on EPA Administrator Michael Regan to support a limited, clear definition of WOTUS that maintains agricultural exclusions and respects existing Supreme Court precedent.
Scott Yager, NCBA chief environmental counsel, said the Biden administration's rule repeals bipartisan exclusions for agriculture that existed in the Obama and Trump administrations.
"Without these critical exclusions, common features like stock ponds, agricultural ditches and drainage systems can fall under federal jurisdiction, preventing cattle producers from actively managing their land and caring for their cattle," he said.
Even more frustrating for cattle producers is that the Biden WOTUS proposal also removes exclusions for water features that only flow during rain or after snowmelt, Yager said. These "ephemeral features" are puddles or creeks on property that qualify as a WOTUS during a rainstorm but are normally dry land, according to NCBA.
Ag and food policy
Alison Rivera, executive director of government affairs for NCBA, said the Agriculture, Food Policy and Cattle Health and Well-Being Team that she leads has had some wins in 2021 for producers.
Rivera said NCBA was able to get a 150-air-mile exemption added back into hours of service rules for livestock haulers, and is continuing to work so see a complete exemption of the rule for livestock haulers. The emergency exemption set during the pandemic resulted in a lot of safety data that show livestock haulers can run safely and keep supply chains moving.
Business policy
Danielle Beck, senior executive director of government affairs for NCBA, is the lead lobbyist on all issues that pertain to the Business Policy Issues team. She said her team has fought to make sure that there are no tax increases for cattle producers. "Build Back Better would not be built on your backs," she said.
In the past year, working to get $8 billion in assistance for cattle producers affected by the pandemic and $500 million earmarked to boost livestock processing capacity were just some of the wins for cattle producers, Beck added.
Even with supply chain issues, it's likely that the U.S. will blow past the $10 billion mark in U.S. beef exports, which equates to about $400 per head value, said Tanner Beymer, NCBA's director of government affairs and market regulatory policy.
Natural resources policy
Kaitlynn Glover, executive director of the Public Lands Council, leads the NCBA Environment and Natural Resources Team, which is tasked with sharing the cattle industry's stewardship message on Capitol Hill.
One topic that came up in the last year was the America the Beautiful 30x30 Plan, which aims to conserve 30% of the nation's lands and waters by 2030, Glover said. When it was introduced by the Biden administration, many in agriculture became concerned about what sort of government overreach this would create.
Part of what Glover's team is doing is reaching out to the U.S. Forest Service and the Bureau of Land Management to underscore how grazing lands should be counted in those figures whether on private or federal ground, since those agencies rely on grazing animals for important conservation work.
"This administration is learning that they need your expertise in order to achieve those goals," she said.
NCBA contributed to this article.
Subscribe to Our Newsletters
BEEF Magazine is the source for beef production, management and market news.
You May Also Like
---