Celebrate May Beef Month like a South Dakotan
Celebrate May Beef Month like a South Dakotan
Beef Month is finally here, and if you're looking for grilling inspiration, take a cue from South Dakota, where cattle outnumber people four to one.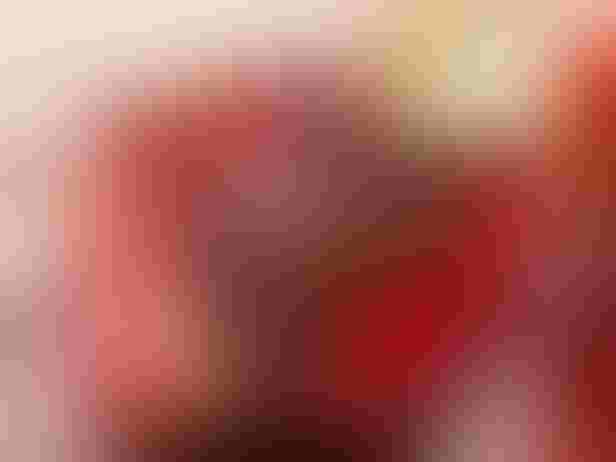 Although grilling is a year-round affair for our household, the weather is finally nice enough for us to actually enjoy it!
Each May, we celebrate Beef Month, and it's a great time to share our best grilling photos, recipes and exciting beef plates on social media. (Don't forget to use the hashtags #CattleTales and #BEEFMagShares.)
VIEW: Readers get social online with #CattleTales
You may have your tried and true marinades and spice blends, and you have probably mastered the smoker and grill; however, I always think it's exciting to try new recipes or new ways to prepare and present beef to loved ones.
Now is a great time to test drive something new. When I'm looking for inspiration, I always check out the Beef It's What's For Dinner website.
Under the sizzling steaks tab, there are great recipes for Cucumber Ranch Steaks and Ginger-Soy Marinated Steaks that I'm looking forward to trying this month.
Under the grilling favorites tab, how good do the Barbecue Chipotle Burgers and Chimichurri-Marinated Strip Filets sound?
READ: Beef is king in the land of "ahhs"
And if I could offer up a suggestion that is unique to South Dakota, I encourage you to give chislic a try this Beef Month!
If you're not familiar with this dish, it's traditionally made with lamb or mutton, but in recent years, beef has become a popular meat for the chislic. Salted cubes of meat are fried or grilled, served in a basket and eaten with toothpicks. With a side of Ranch dressing and some hot sauce (and perhaps a beer or Bloody Mary from Cubby's, the popular sports bar located in Brookings and home of my alma mater, South Dakota State University), this is the ultimate beef treat and is a popular dish at many events in my home state.
Have you ever wondered about the history of South Dakota's chislic?
In 2018, chislic was declared by the South Dakota legislature as the state's "official nosh."
According to the Sioux Falls, S.D. Argus Leader, "The South Dakota Legislature passed Senate Bill 96, designating chislic the official state nosh, an old German word meaning snack. The bill's sponsor, Sen. Stace Nelson, represents Hutchinson County, the chislic capital of the world."
Chislic — A history of South Dakota's iconic dish
It's history dates back to the late 1800s where neighbors (typically of German and Russian heritage) would gather to butcher an animal and would fry chislic while socializing together.
Today, it's on most menus in South Dakota restaurants, and despite its popularity, many haven't heard of this simple dish.
"The chislic circle" from South Dakota magazine
While every chislic recipe differs slightly based on personal tastes and preferences, here are some recipe ideas to get you started. Give it a try and let me know when you've perfected your own chislic recipe! And Happy Beef Month! Let's get to work promoting great tasting, nutritious beef on social media this month!
Genius Kitchen: South Dakota's own beef chislic
Cooking Channel: Chislic (South Dakota Cubed Meat)
allrecipes.com: Lee's chislic
Trampling Rose: An eastern South Dakota specialty — Chislic
Wide Open Spaces: Chislic recipe straight from South Dakota
The opinions of Amanda Radke are not necessarily those of beefmagazine.com or Farm Progress.
Subscribe to Our Newsletters
BEEF Magazine is the source for beef production, management and market news.
You May Also Like
---