Checkoff beefs up schools & sports teams
Checkoff beefs up schools & sports teams
Beef is a sustainable, nutritious food, and its positive role in nourishing young people, especially student athletes, is the focus of recent beef checkoff promotions.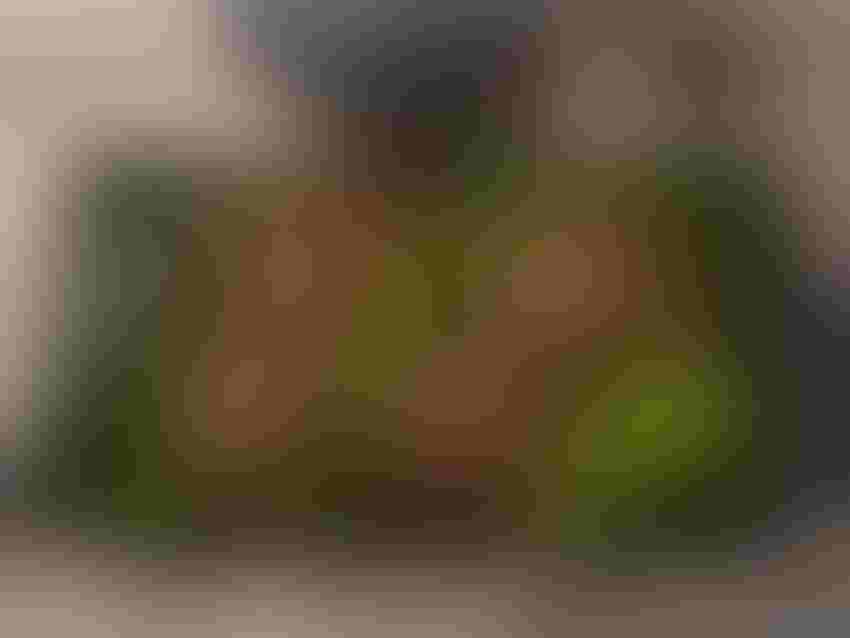 As the world population continues to grow, agriculturalists will play a distinct role in feeding a hungry planet. Yet, it's not just about providing enough calories to sustain large numbers of people; we need to produce food that nourishes and efficiently uses natural resources.
In a nutshell, the future of food will look at "sustainable nutrition," and beef truly shines when we consider the nutrients per calorie that our product has to offer.
This was best explained in a recent article written by Sara Place, Ph.D. National Cattlemen's Beef Association (NCBA) director of sustainable beef production research, and Shalene McNeill, Ph.D., R.D., NCBA executive director of human nutrition research.
READ: Putting beef checkoff revenue in perspective
In an article titled, "Sustainable nutrition: a new term for an old concern," and published in GreenBiz, Place and McNeill explain how beef can play a critical role in food security for the future.
Here's an excerpt: "At the root of many concerns about animal-sourced foods are the use of metrics such as greenhouse gas emissions produced or land used per pound of food or per kcal. However, such metrics assume that all foods draw from the same natural resources for their production and are interchangeable from a nutrient-richness standpoint, which is not true.
"Animal-sourced foods, such as beef, contain more protein and essential micronutrients per kcal as compared to most plant-sourced foods. Newer science is illustrating that higher environmental footprints of animal-sourced foods, which have declined over time, may be a necessary tradeoff because of their nutrient-rich properties."
At the heart of it, beef is not only a nutritional powerhouse, but it's those very attributes that negate some of its environmental footprint. In simple terms, you get a lot more nutrition from a single serving of beef than a serving of broccoli or rice and that must be factored in when considering the natural resources used and what is gained as the end result.
Yet, the anti-beef crowd loves to spread the message that beef is harmful to the planet and bad for our health. As a result, we are seeing schools across the country implementing Meatless Mondays and adding more vegetarian meals to the menu.
Fortunately, beef will remain on the menu in many schools, thanks to our beef checkoff investment.
In Pennsylvania, for example, 300 school nutrition professionals had the opportunity to meet with ranchers, veterinarians and meat scientists in a "Meet the People Behind Beef" session held at the School Nutrition Association of Pennsylvania's Annual Conference and hosted by the Pennsylvania Beef Council and the Northeast Beef Promotion Initiative.
According to a recent press release, "Karen Buch, RDN, LDN, of Nutrition Connection, LLC, hosted the session explaining various beef cuts and recipes best suited for school lunch menus, along with beef's nutrition profile. The session was then opened up in a panel-style discussion, where attendees could candidly ask how today's beef is raised and cared for in Pennsylvania."
Panelists included Dustin Heeter, owner and operator of his family's cow-calf operation, Heritage Hill Farms in Clarksburg, Pa., Andrew Stas, VMD of Lakeview Animal Clinic and Jonathan Campbell, a meat Extension specialist at Penn State University.
In South Dakota, the South Dakota Beef Industry Council and Sanford Sports Science Institute have a program called "Build Your Base with Beef," that connects with athletes from 10 South Dakota high schools during the fall football season. The program will provide nutritional and training information to these athletes to equip them with the tools they need to fuel their workouts, improve their athletic performance and develop good habitats for a healthy lifestyle.
"Beef continues to stand out as a natural, nutrient-rich, high-quality protein containing all the essential amino acids," said Suzy Geppert, executive director of the South Dakota Beef Industry Council, in a Sanford press release. "Partnerships like this allow us to not only build beef's value, but also provide us an opportunity to extend our message and support schools and communities across the state."
"Athletes need to know the vital role nutrition plays when it comes to performance," added Thayne Munce, associate director of the Sanford Sports Science Institute, in the release. "We are excited to work with the South Dakota Beef Industry Council to help athletes maximize their potential on the field and educate them about maintaining a healthy diet."
As the beef checkoff faces court battles that will determine whether the program will continue and look the same in the years to come, I am grateful for promotions like this that are sponsored by my beef checkoff dollar investment.
Beef belongs on the menu, especially in schools and for our students and athletes, and only with thoughtful messaging and impactful promotions like these can we form eating habits and opinions of our consumers.
The opinions of Amanda Radke are not necessarily those of beefmagazine.com or Farm Progress.
Subscribe to Our Newsletters
BEEF Magazine is the source for beef production, management and market news.
You May Also Like
---