CR includes $10 billion in ag disaster assistance
CR includes $10 billion in ag disaster assistance
Additional ag disaster funds allocated for WHIP+ expansion for 2021 and $750 million to cover livestock losses.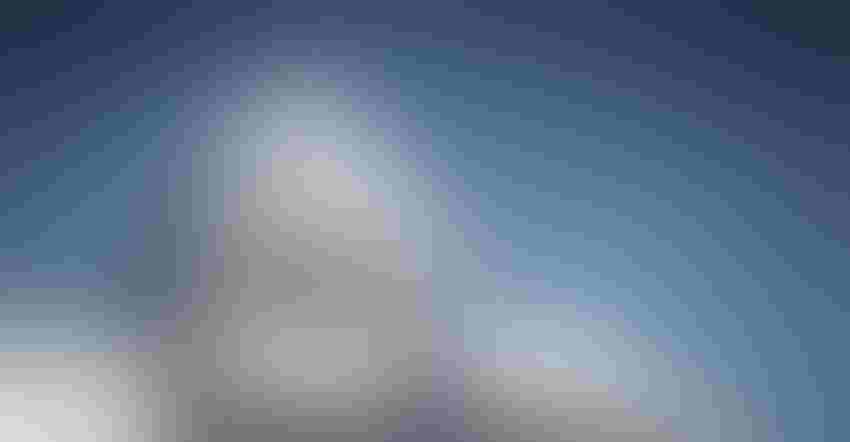 The Continuing Resolution introduced by the House on Tuesday provides critical assistance for producers across the country who have experienced severe weather conditions in 2020 and 2021. The proposal includes $10 billion in funding to continue the WHIP+ Program for 2020 and 2021 losses. In addition, $275 million is also made available for the Emergency Watershed Protection Program and $750 million for livestock losses in 2021.
In July, the House Agriculture Committee marked up and unanimously advanced a bipartisan Amendment in the Nature of a Substitute to H.R. 267, the 2020 WHIP+ Reauthorization Act, with many of those provisions now contained in the CR. The CR bill would fund the government until Dec. 11, 2021, if passed by the Senate and signed by President Biden.
House Agriculture Committee Chairman David Scott, D-Ga., says he's proud of the bipartisan work the House Agriculture Committee did with H.R. 267 to write many of the important provisions that are now contained in the ag disaster section of the CR.
"The ag disaster assistance contained in the continuing resolution is absolutely critical to helping producers impacted by the devastating weather we've seen this year and last," says Scott.
In June, a historic heatwave with temperatures reaching as high as 120 degrees Fahrenheit devastated farmers in the Pacific Northwest. In many instances, agricultural producers in the region couldn't access federal relief because these programs typically only cover wildfires, droughts and other extreme weather events. This is the first time that excessive heat has been covered in WHIP+.
In addition to providing this supplemental WHIP+ assistance to producers, the CR also will bring more producers into the federal crop insurance program by requiring that recipients of this assistance purchase crop insurance or Noninsured Crop Disaster Assistance Program or NAP coverage for the next two crop years after receiving assistance.
"The disaster relief included in this package can't come a moment too soon. From the drought in the West Coast and Upper Plains – and now the Upper Midwest – to derechos and floods, this package will help producers whether they're impacted by severe drought or heavy rains and winds," says House Agriculture General Farm Commodities and Risk Management Subcommittee Chair Cheri Bustos, D-Ill. "It also requires any producer who receives a payment under WHIP+ to enroll in crop insurance, and we know that the more acres we have enrolled in crop insurance, the less we'll have to rely on disaster programs like this one."
House Appropriations Subcommittee on Agriculture Chair Sanford Bishop, D-Ga., says the final proposal provides $10 billion for agriculture disaster assistance programs and extends coverage to events that occurred in 2020 and this year.
"This support is crucial to our farmers, ranchers and producers and helping them recover from disaster ensures the fruits of their labor can provide affordable, nutritious food, textiles and other vital materials across the country," says Bishop. "Climate change has resulted in more frequent and destructive hurricanes, tornadoes, wildfires, floods, frosts and other natural disasters. Congress must act quickly to ensure these programs remain at the ready to help our farms and ranches recover when disaster hits."
According to a fact sheet on the assistance, assistance will be available for losses due to: droughts, wildfires, hurricanes, floods, derechos, excessive heat, winter storms, freeze, polar vortexes, smoke exposure, quality losses of crops and excessive moisture in 2020 and 2021.
It also allows for drought assistance to be triggered when counties experience D2 drought conditions on the Drought Monitor for 8 consecutive weeks, or more severe drought conditions.
The bill provides $750 million for livestock losses in 2021, and also allows payments for dairy losses in 2021 to be administered through dairy cooperative processing facilities.
It also requires the secretary of agriculture to submit a report specifying the type, amount and methods of assistance by state and territory to Congress within 120 days of the end of FY 2022.
"The recent historic heatwaves in the Pacific Northwest devastated crop yields and livestock from berries and tree fruits to cattle and shellfish. Farmers and ranchers hurt by the blistering heat this summer will be able to access relief through this bill," shares Rep. Suzan DelBene, D-Wash. "While this assistance will help our food producers survive and recover from the 2020 and 2021 heat-related disasters, we must make our agricultural industry more resilient in the face of our climate crisis looking forward."
In a statement of administration policy on the proposal, the administration says: "The Administration also strongly supports the $28.6 billion in disaster relief funding to help impacted states and tribes recover from recent extreme weather events and natural disasters.  This includes disasters from the last 18 months—such as Hurricanes Laura and Delta—for which there are remaining unmet needs.  We also appreciate the down payment for more recent disasters, including wildfires and Hurricane Ida."
Subscribe to Our Newsletters
BEEF Magazine is the source for beef production, management and market news.
You May Also Like
---