Culinary Professionals Are Confident While Cooking With Beef
Culinary Professionals Are Confident While Cooking With Beef
New brochure shows chefs, consumers and retailers how to master the kitchen and cook beef with ease.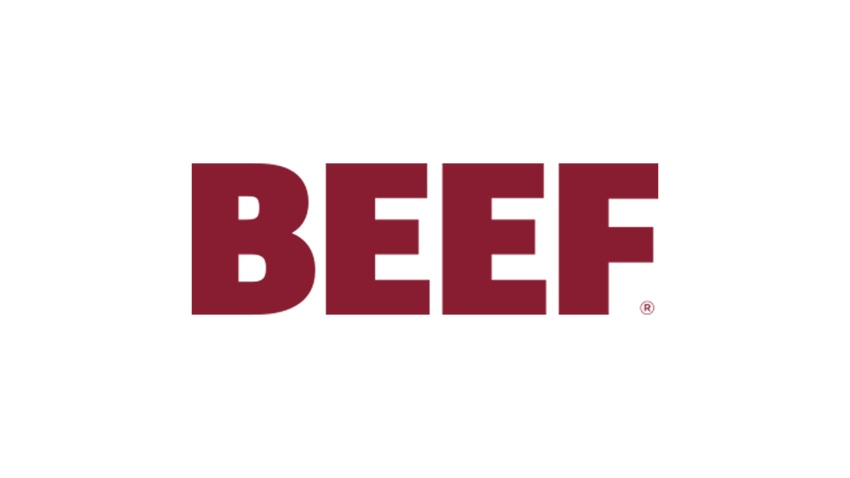 The brochure, which takes the reader on a culinary journey from the point of purchase to the final delicious bite of a great beef meal, recently earned an Award of Excellence for consumer education material from the International Association of Culinary Professionals (IACP) during its annual conference.
"From selecting the best cut for a specific dish and navigating through the meat case to understanding the choices of beef and simply knowing the difference between 'braising' and 'broiling,' the Confident Cooking with Beef brochure has it all," says Joyce Bupp, Cattlemen's Beef Board member and chair of the checkoff's public relations subcommittee. "Media, retailers, foodservice operators and state beef councils all benefit from the brochure by increasing their own knowledge and helping to simplify how they communicate with and educate the consumer."
Also during the IACP conference, the checkoff coordinated and led an informational session titled, "Finding the Next Ribeye: The Art and Science of Creating New Beef Cuts" featuring executive chef Dave Zino; Chris Calkins, professor of animal science at the University of Nebraska-Lincoln; and Todd Coleman, food editor with Saveur magazine. The two meat industry experts described the process of new product development, provided a history of the value cuts and a cutting demo along with a flat-iron steak tasting.
"The session brought together leading culinary professionals who asked great questions and were engaged with our experts," says Bupp. "This learning session really enabled the checkoff to tell the culinary story, share our story and expertise, and showcase beef to culinary professionals around the world."
Subscribe to Our Newsletters
BEEF Magazine is the source for beef production, management and market news.
You May Also Like
---