Do the best pregnancy diets center around meat?
Do the best pregnancy diets center around meat?
A diet rich in animal fats and proteins can help pregnant women and growing babies reach their nutrient needs.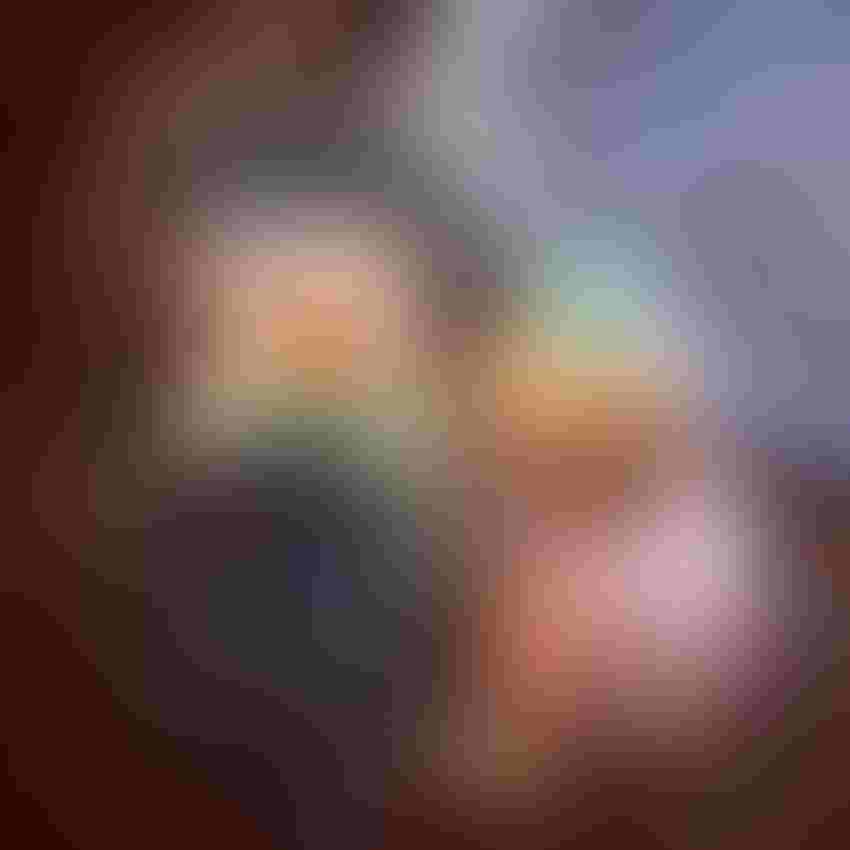 As a mom of two young kids — Scarlett, age two, and Thorne, six months — I'm very interested in feeding them the best diet I can to provide them the best nutrition I possibly can in their early formative years. That diet, of course, includes plenty of beef because it provides the building blocks for an optimal diet with plenty of saturated fats, protein and essential B vitamins.

Looking back on my two pregnancies, I experienced relatively easy gestation periods, and I think that's in part because of my active lifestyle on the ranch and my protein-rich diet. Aside from some mild meat aversion in the beginning, beef was at the center of my diet, and I think it helped me avoid issues like gestational diabetes because the protein kept me full and helped keep my blood sugars steady.

I'm not a nutrition expert by any means, but intuitively I think the beef in our freezer at home is a critical component to a healthy diet for my entire family. New research shows there may be something to that mother's intuition.
Drew Ramsey, MD, recently explored the pitfalls of vegan and vegetarian diets for Medscape Psychiatry. Ramsey referenced a 2008 study that looked at 30 cases of severe vitamin B12 deficiency during pregnancy in vegan women with pernicious anemia.

According to Ramsey, "Among the 30 vegan women who had B12 deficiency during pregnancy, about 60% of their offspring had severe developmental delays and 37% had cerebral atrophy. With repletion, many of the neurologic symptoms in the infants improved right away, but over time, 50% of the infants still had developmental delays even with repletion of B12. Certainly there can be long-standing effects of B12 deficiency."

Of plant-based diets, Ramsey writes, "The main concern is that vegan and vegetarian diets put patients at risk for a number of nutrient deficiencies—vitamin B12 in vegan diets (and even for vegetarians), iron, zinc, and the long-chain omega-3 fats. Certainly, a lot of healthy babies have been born to vegetarian and vegan women. You can supplement, but given the benefits we see with omega-3 fats in patients with things like mood disorders or a history of psychotic disorders, I think it is important to consider the long-chain omega-3 fats. If someone is not going to get those in their diet but has a history, risk, or propensity toward mood disorders, think about supplementation.

"Those are some of the issues associated with plant-based diets and how they affect clinical outcomes during pregnancy. In medicine, we do not get to pick our patients or their diets, but it is our job to help them understand the nutritional consequences of their eating plan and guide them toward full nourishment, either with proper foods or supplementation."

To me, Ramsey's findings are obvious — a diet rich in animal fats and proteins while pregnant addresses the nutrient requirements of both mother and growing child. It's also important to point out that many vitamins found in vegetables aren't soluble without saturated fats.

I belong to a few mom groups on Facebook and quite often, pregnancy and nutrition come up with moms struggling to find optimal protein sources that they can tolerate well during pregnancy. My go-to meat during pregnancy that I always suggest to other moms is roast beef thrown in a crockpot. During times of meat aversion, I will admit I had a hard time handling raw meat like ground beef, but I could easily toss a frozen roast in my crockpot without having to fuss with it and could enjoy the tender beef 6-8 hours later.

The discussion of beef as a health food for pregnant and nursing mothers, as well as growing babies and toddlers, is an important one to have. By sharing our own personal testimonies and stories, we can help promote beef to this demographic of folks and start kids off right with diets that address their nutrient needs and develop their taste buds for meat early on.
The opinions of Amanda Radke are not necessarily those of beefmagazine.com or Penton Agriculture.
Subscribe to Our Newsletters
BEEF Magazine is the source for beef production, management and market news.
You May Also Like
---