EPA Retains Dust Standard
EPA Retains Dust Standard
EPA decides to retain the current coarse particulate matter National Ambient Air Quality Standard.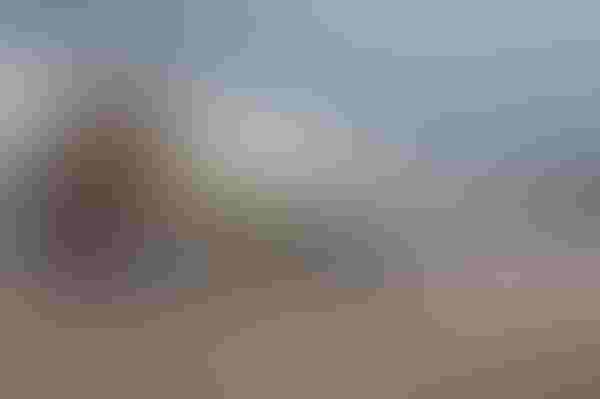 The Environmental Protection Agency (EPA) today announced that it would retain the coarse particulate matter (PM) National Ambient Air Quality Standard (NAAQS), eliciting a positive response from the National Cattlemen's Beef Association (NCBA) on behalf of cattle producers across the country.

"NCBA is pleased that EPA has decided to retain the current coarse PM standard and did not make a bad situation worse," said NCBA Deputy Environmental Counsel Ashley McDonald. "Unfortunately, cattle producers did not get the permanent certainty they were seeking in the form of legislation and will again face a review of this standard within five years. But for today, NCBA is relieved that EPA listened to rural America and realized that further tightening the dust standard would have disastrous effects on America's agricultural economy."

The PM standard, commonly known as the dust standard, remains one of the most important environmental issues facing cattle producers. Under the Clean Air Act (CAA), EPA is required to review the dust standard every five years to evaluate its protection of public health. Despite the lack of any scientific evidence finding any harm to human health from rural dust at ambient levels, agricultural operations in arid parts of the country have a difficult time attaining compliance with the dust standard at its current level, and must implement costly practices in order to mitigate dust.

Under the current review of the dust standard, EPA proposed in June of this year to retain the coarse PM standard, and NCBA, state cattlemen's associations and members submitted comments encouraging EPA to make that proposal final. McDonald made it clear that if the PM standard had been tightened, it would have been virtually impossible for current agricultural operations to demonstrate compliance, subjecting them to fines under the CAA of up to $37,500 per day.

"A stricter PM standard would have an impact that would cause most of cattle country, including the entire Midwest, West and Southwest, to be out of compliance or at the brink," McDonald said. "For now, 15 mile–per-hour speed limits on dirt roads, paving dirt and gravel roads and a prohibition on harvesting or tilling during the day are not regulatory requirements in most states, but could easily become a reality if EPA continues to regulate farm dust."

McDonald added that until legislation is passed by Congress giving cattle producers permanent relief from dust regulations, NCBA will continue to fight EPA's dust standard.
Subscribe to Our Newsletters
BEEF Magazine is the source for beef production, management and market news.
You May Also Like
---