Exploring marketing alternatives
Exploring marketing alternatives
As cow-calf producers contemplate marketing alternatives in the current market, Glynn Tonsor, agricultural economist at Kansas State University encourages them to compare market-based value of gain projections to guide more informed decisions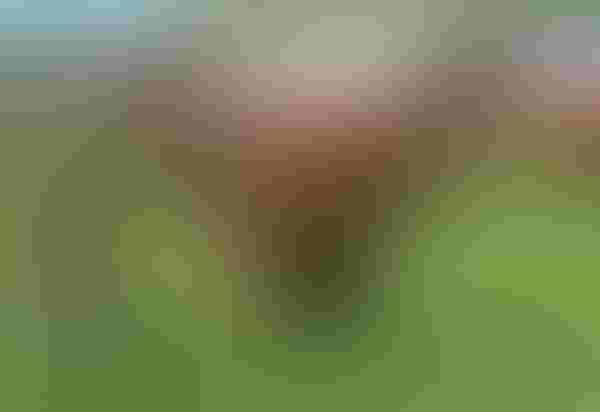 "Many cow-calf producers are understandably disappointed with their current calf price prospects, which may lead them to retain ownership longer than originally planned," says Glynn Tonsor, agricultural economist at Kansas State University, in the latest issue of In the Cattle Markets. "Only time will tell if that strategy proves profitable. In the meantime, all producers are encouraged to conduct analyses to compare market-based value of gain (VOG) projections to guide more informed decisions."
Similarly, livestock economist Harlan Hughes, in his recent Market Advisor for BEEF magazine, suggests producers consider the potential returns of backgrounding calves as an alternative to marketing and/or retaining ownership through the feedlot.
Tonsor shares an example of calf weighing 550 pounds, with a projected mid-October sale price of $137.28 per cwt (Salina, Kan.). He calculates the value of gain for the four most likely scenarios facing folks with a spring calf crop to sell.
First is preconditioning the calf for 35 days and adding 50 pounds, which offers VOG of $17.52 per cwt.
The other scenarios Tonsor demonstrates include:
Backgrounding calves for 100 days and adding 250 pounds, market in January—VOG of $63.49 per cwt.

Drylot wintering for 175 days and adding 175 pounds, market in April—VOG of $66.69.

Preconditioning and winter grazing 165 days and adding 300 pounds, market in April—VOG of $60.02.
Keeping in mind the different geography assumed, Hughes projects a 550-pound weaned steer calf will sell this month for $165 per cwt (western Nebraska).

90 stunning fall photos from the ranch
Autumn is here, and ranchers are busy silage cutting, weaning, working calves, preg-checking, and getting ready for winter. See photos here.
The scenarios he considers include:
Selling steers and non-retained heifer calves at weaning: Cost of gain for raising calves = $1.53 per pound of calf produced. Marketed in October 2016.

Backgrounding calves in drylot, 569 pounds to 875 pounds. Cost of gain = 60 cents per pound. Marketed in February 2017.

Finish background calves in custom lot, 875 pounds to 1,300 pounds. Cost of gain = 68 cents per pound. Marketed in June 2017.

Grow and finish calves in a custom lot, 569 pounds to 1,300 pounds. Cost of gain = 57 cents per pound. Marketed in May 2017.
Although it should go without saying, Tonsor adds, "Any effort at delaying cattle sales, or purchasing cattle for later sale at heavier weights, exposes an operation to both up-side and down-side risk."
You might also like:
Young ranchers, listen up: 8 tips from an old-timer on how to succeed in ranching
4 tips for grazing corn stalks this fall
Head fake: September fed market fooled just about everybody
3 keys to success in family ranching business
Subscribe to Our Newsletters
BEEF Magazine is the source for beef production, management and market news.
You May Also Like
---