Facebook partners with vegan company
Facebook partners with vegan company
Facebook launches a pilot program with Raise Vegan, Inc. to promote vegan diets to parents and students from conception to adulthood.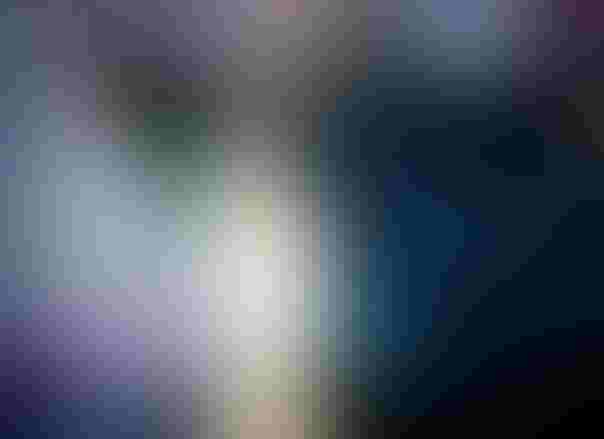 Yesterday, I blogged about how the checkoff is promoting beef in schools to student athletes, and I expressed how supportive I am of this educational effort.
Today, I'm even more grateful that my checkoff dollar is being used this way because Facebook has just launched a new pilot program with vegan company, Raise Vegan, Inc. to promote plant-based diets to students and parents.
READ: Checkoff beefs up schools & sports teams
The pilot program is subscription-based with virtual courses offered through the Facebook app in partnership with Google and Apple. Courses including vegan pregnancy, vegan parenting, vegan nutrition and veganism from conception to adulthood.
So what is Raise Vegan, Inc? According to the company website, "The vegan company that started just a year ago, is an all female-led team based in New York, with offices in Ireland, Australia, and the United Kingdom. Seeing a much-needed service for parents, they grew from just a few members, to millions of parents around the world in a matter of months.
"They issue the leading print and digital vegan parenting magazine worldwide, while hosting the largest private meet-up groups, and virtual chat groups supporting parents as they raise their families on plant-based diets. Raise Vegan has been working closely with Facebook developers since 2017, it was a natural progression to hosting the educational vegan groups for the tech giant."
READ: How vegans got it wrong on cattle & climate change
The pilot is currently being tested by 25 groups around the world, and for $9.99, users can subscribe to the virtual educational courses, which are led by Dahlia and James Marin, of a vegan company called, "Married to Health."
This is quite concerning to me, not just as a beef producer, but as a parent, too. This is pure ideological indoctrination that is based on poor science, popular trends and misinformation about animal welfare and the environment.
What's worse, a vegan diet, if done incorrectly and without B12 supplementation, could be damaging to a child's growth and development.
According to a Daily Mail article titled "Trendy vegan diets can wreck a child's health," Colin Fernandez explains how a lack of nutrients as the result of a vegan lifestyle can cause 'irreversible damage' and malnutrition.
Here's an excerpt: "Vegan diets, devoid of meat, fish or dairy, can lead to 'devastating' health effects and, in the worst cases, death. Children following vegan diets are 'leaner and smaller' than children who eat meat – or even those on vegetarian diets which allow milk, eggs and cheese.
"The greatest hazard is of vitamin B12 deficiency which 'can have devastating effects' on the brain, nervous system and blood. Too little protein can lead to stunted growth while too much fiber – another concern in vegan diets – can cause children to feel full too quickly, stopping them getting enough of other nutrients in their food."
READ: Despite meatless propaganda, beef is great for your health
This only highlights the increasing importance of further health education in our schools and of common sense nutrition that isn't based on unfounded ideologies that are disconnected from reality.
And without the checkoff, where would our concentrated efforts come from in this area? Who would man the ship that could sway consumer perceptions about beef in a positive way?
It's going to take every one of us being active in our kids' schools, attending beef council meetings to drive the direction of how the checkoff dollar is spent and responding to articles in the paper and online that paint beef in a negative way.
The opinions of Amanda Radke are not necessarily those of beefmagazine.com or Farm Progress.
Subscribe to Our Newsletters
BEEF Magazine is the source for beef production, management and market news.
You May Also Like
---