Federal Government Grabbing Land For Monument Designation
Federal Government Grabbing Land For Monument Designation
You can't blame Montana ranchers for looking over their shoulders. They've been blindsided before. On Jan. 17, 2001, three days before leaving office and with minimal local input, President Bill Clinton proclaimed 377,346 acres in north-central Montana the Upper Missouri River Breaks National Monument (the Breaks) using the Antiquities Act of 1906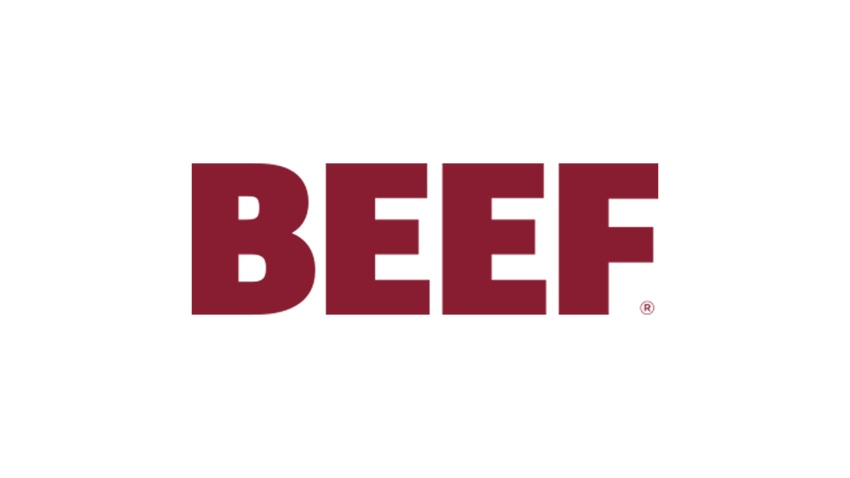 You can't blame Montana ranchers for looking over their shoulders. They've been blindsided before.
On Jan. 17, 2001, three days before leaving office and with minimal local input, President Bill Clinton proclaimed 377,346 acres in north-central Montana the Upper Missouri River Breaks National Monument (the Breaks) using the Antiquities Act of 1906 (see Presidential Power and Monument Designation). The past nine years haven't been smooth sailing.
"Farmers and ranchers who find themselves in the crosshairs of a national monument designation will have a millstone around their necks forever," says Ron Poertner, secretary of the Missouri River Stewards, a landowner organization formed in 1999 to address the Breaks monument issue. The biggest concern in the Breaks, he says, "is waiting for the next shoe to drop. That uncertainty makes long-term management decisions difficult and always has us looking at contingency planning to maintain our livestock operations."
The next shoe for Montanans might just drop northeast of the Breaks in Phillips County, where additional land is being eyed for federal protection. In a "discussion paper" leaked earlier this year, Bob Abbey, Bureau of Land Management (BLM) director, wrote that should the land not be protected legislatively, "BLM would recommend that the administration consider using the Antiquities Act to designate new national monuments by presidential proclamation."
According to Troy Blunt, a rancher and Phillips County commissioner, there was concern the document was created with no local involvement. Document wording did suggest, however, that environmental groups had a significant hand in it. In addition to lobbying regulators and the administration, those groups have also been buying ranches at inflated prices and working to keep cattle off the land.
"They're buying up ranches and outbidding agriculture to make the biggest park in the country," says Dale Veseth, a Phillips County rancher.
It's federal government policies, however, that most worry Montanans. Poertner points out that even though cattle grazing in the Breaks is considered "historical use" and allowed, it's now the object of litigation by the Western Watershed Project, which wants all cattle grazing removed from federal land. The promise of continued ranching under existing BLM standards and guidelines for rangeland health "continues to go south on us," he says.
In September, BLM's Abbey traveled to Malta, MT, to assure the community its voices will be heard and their rights protected. In a county with a population of just over 4,000, about 2,000 people showed up. According to many in attendance, locals aren't buying BLM assurances. Many find the prospect of another monument in their backyard horrifying.
"It would devastate us," says Vicki Olson, whose family has ranched in Phillips County for nearly a century. "And it would economically destroy small towns and communities."
While current ranchers might not be crushed by a new monuments proclamation, there will be problems in two or three generations, Blunt says. "It doesn't just affect us; it affects everybody across the West. They could soon find themselves in the same situation," he says.
In fact, there are about 258 million acres of U.S. land under BLM management; about 160 million of those acres are used for grazing. In Montana and other states, BLM land is interspersed with private and state lands, making blanket rules difficult. In addition to the "Montana Northern Prairie" location, the BLM document identified 13 sites in nine states as worthy of monument protection.
A unique perspective
Linda Poole is a rancher with a different perspective; she spent 17 years working for the Nature Conservancy. She thinks "the philanthropic world is being sold a bill of goods," and the range is actually in really good shape, thanks to ranchers and others who oversee its use. "Ranchers have done a good job over the last 75 years," she says.
"They (environmentalists) don't understand what happened out here," she says. Though mistakes were made more than a century ago, ranchers in Montana "are now restoring it and making the land productive again." She notes humans will need more food in the future, not less, and government ownership is an enormous tax drain.
One of the problems, as Poole sees it, is that ranchers make good stewardship look too easy. "A mistake outsiders make is to look at the land and think it would be as easy to do as good a job as the people now doing it," she says. Over the years, however, "it's the good ranchers that have stayed around."
Poole does have some suggestions for turning the negative tide. "Stay on top of the political movements in your area," she says, and be proactive in seeking out partnerships with people who share your goals.
"We need to broaden our alliances as much as we can," she says. Oil and gas interests fight some of the same battles, for instance.
Most Montana ranchers support congressional efforts to curb the Antiquities Act. Sen. Orrin Hatch (R-UT) has introduced the National Monument Designation Transparency and Accountability Act, which would require Congress to approve national monuments before their designations become permanent. In addition to those in Alaska and Wyoming, state-by-state exemptions also might be possible.
Realistically, though, it may be difficult to stop federal intervention everywhere. "It won't be quick enough to save us in Montana," Poole says.
Poertner's view is even more bleak. "In the coming years, it's going to get ugly in the Missouri Breaks," he says.

Walt Barnhart is a freelance writer and communications consultant based in Littleton, CO.
Subscribe to Our Newsletters
BEEF Magazine is the source for beef production, management and market news.
You May Also Like
---