Forget about romaine lettuce; consumers trust the safety of meat
Forget about romaine lettuce; consumers trust the safety of meat
With grilling season in full swing, a new Cargill survey reveals the majority of Americans trust meat and plan to grill steaks, burgers and chicken all summer long.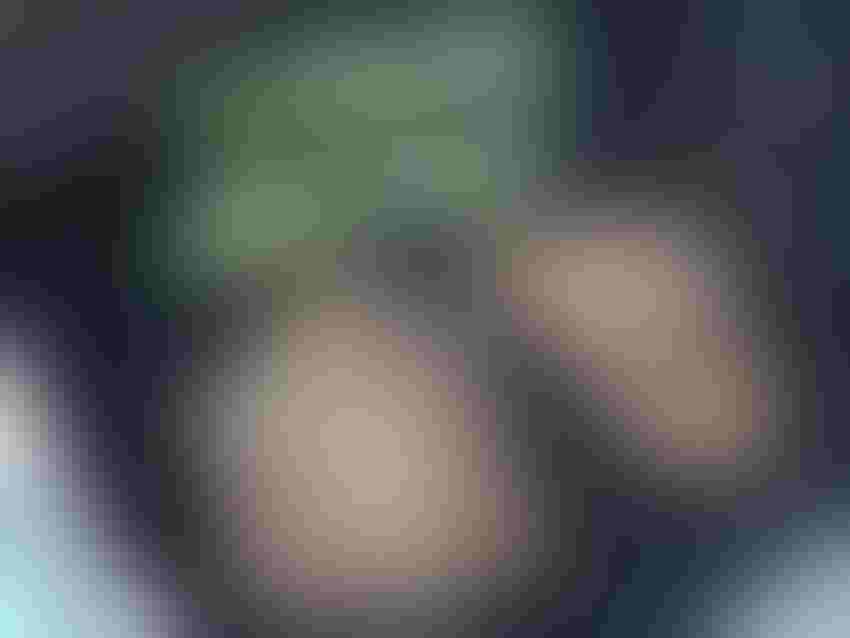 In May, romaine lettuce was recalled due to a deadly outbreak of E. coli that lead to five deaths and 197 illnesses across 35 states, according to the U.S. Centers for Disease Control. This outbreak was one of the largest of its kind, and consumers may be reminded of the 2006 E. coli outbreak linked to spinach.
Suddenly, a steak looks a whole lot safer than a salad, right? Yet, with each recall of food — no matter what the product — it calls into question the safety of our entire food supply. This begs the question, are today's consumers worried about the safety of meat?
A new survey indicates that the majority of consumers trust that meat is raised and produced using proper food safety measures.
The survey, conducted by Cargill, revealed that 94% of Americans trust their food as grilling season kicks off. Considering that 75% of American consumers plan to fire up the grill to prepare steaks and burgers this summer, this is good news and indicates a growing trusting relationship between producers and consumers.
According to a Cargill release about the survey, 1,000 people were polled in the U.S. in April 2018, and the survey found that nearly 80% believe food producers are taking the necessary steps to ensure meat is safe for grilling.
However, something to pay attention to is that 87% believe an animal's diet can have an impact on food safety. So what does that mean from a public relations standpoint?
Chuck Warter, Cargill Premix and Nutrition, says, "We're entering the season where Americans turn to the grill to prepare their meals, and food safety is top-of-mind. It's clear that consumers continue to care very deeply about where their food comes from and how it is raised, and they are increasingly aware that safety actually begins on the farm with what is in an animal's diet."
As producers, we can expect to have more conversations with our consumers about the feedstuffs we offer our cattle, as well as how we judiciously use antibiotics to keep our livestock healthy. In addition, feed additives like pre- and probiotics, plant extracts and fermentation ingredients to support the natural biology, immune strength and gastro-intestinal health will become a bigger part of rations.
These feed additives will likely score high approval ratings with consumers considering sales of probiotics for human consumption are gaining popularity as folks try to ward off "sick bugs" by promoting the "good bugs" that keep us strong and healthy.
"Food is very personal, so it's important that we continue to build trust with consumers regarding the health, safety, and sustainability of the meat they eat," says Brian Sikes, Cargill Protein president. "At Cargill, we have hundreds of food safety professionals across our North America protein business working hard every day to implement food safety measures. We also encourage consumers to promote food safety by following safe handling and cooking practices as they fire up for grilling season."
Other findings from the survey include:
72% of Americans say they grill, with 41% grilling at least once a week.

42% say steak is their favorite food to grill, followed by hamburgers (25%), chicken (18%) and pork chops and ribs (12%).

79% indicated they grill their meat to proper temperatures.

38% read packaging labels for inspection and certification information.
Now is a great time to not only talk to consumers about how producers focus on food safety from pasture to plate, but it's important to remind our customers that they, too, play a role in serving safe food to their families. This means proper handling of raw meat, washing hands, cooking to the proper temperature, storing and cooling leftovers appropriately and maintaining clean knives and cutting boards for preparing and handling.
The opinions of Amanda Radke are not necessarily those of beefmagazine.com or Farm Progress.
Subscribe to Our Newsletters
BEEF Magazine is the source for beef production, management and market news.
You May Also Like
---