Full Senate passes Ocean Shipping Reform Act
Full Senate passes Ocean Shipping Reform Act
House and Senate approved ocean shipping reform bills have distinct differences that will have to be reconciled.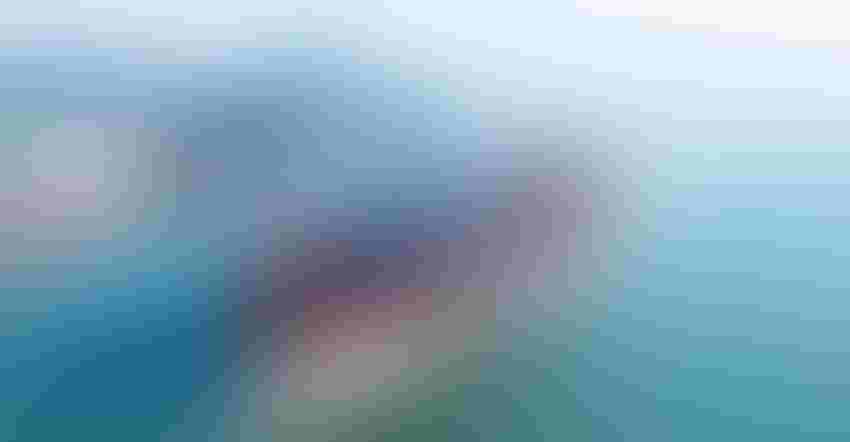 OCEAN CARRIER WOES: Chinese shippers make six times more to ship products to the U.S. than taking it back to China and sometimes leaving ag products in ports instead of putting on empty boats.
Istock
 In action March 31, the U.S. Senate passed by a voice vote its version of the Ocean Shipping Reform Act of 2021, following approval the week prior by the Senate Committee on Commerce, Science and Transportation. The bipartisan bill looks to help fix supply chains and ease shipping backlogs. Differences exist between the House and Senate versions, which will require conferencing between the two chambers.
The transportation crisis for US agriculture products has become increasingly dire. Many agriculture products produced in the U.S. experience significant competition from other countries. The Ocean Shipping Reform Act will level the playing field for American exporters by making it harder for ocean carriers to unreasonably refuse goods ready to export at ports.
"If we cannot deliver our products dependably, our foreign customers will find alternatives to our exports," a statement from the Agriculture Transportation Coalition notes. A survey recently conducted by the AgTC found that, on average, 22% of US agriculture foreign sales could not be completed due to ocean shipping disruption, costs and carrier practices which severely limit export shipments, and impose charges already declared unreasonable by the Federal Maritime Commission.
"The OSRA specifically addresses these practices, which are causing so much hardship to US agriculture, and threaten our global competitiveness," AgTC says.
American Farm Bureau Federation President Zippy Duvall says farmers have lost out on up to $4 billion in agricultural exports because of lack of access to export containers, record shipping costs and harmful surcharges.
"Congestion at ports and increased shipping costs pose unique challenges for U.S. exporters, who have seen the price of shipping containers increase four-fold in just two years, raising costs for consumers and hurting our businesses. Meanwhile, ocean carriers that are mostly foreign-owned have reported record profits. This legislation will help American exporters get their goods to market in a timely manner for a fair price," says Senate co-sponsor Sen. Amy Klobuchar, D-Minn. "By passing this bill, we are one step closer to leveling the playing field for American manufacturers and consumers." 
Klobuchar took the Senate floor to call on her colleagues to pass this legislation, highlighting the significant supply chain disruptions and vulnerabilities U.S. exporters face, caused by international ocean carriers who unreasonably decline shipping opportunities while reaping record profits. The Republican co-sponsor, Sen. John Thune, R-S.D., also spoke on the Senate floor, where he called for the bill's swift passage and noted the long-term positive changes that would benefit exporters, importers and consumers.
Related: Ocean shipping reform could be entering final stretch
"South Dakota producers expect that ocean carriers operate under fair and transparent rules," says Thune. "I'm glad the Senate unanimously passed this important legislation that would level the playing field for American farmers, exporters and consumers by making it harder for ocean carriers to unreasonably refuse goods that are ready to export at U.S. ports. Especially with record inflation in prices of goods, this legislation would also benefit consumers by promoting the fluidity and efficiency of the supply chain."
The legislation earned the endorsement of the American Association of Port Authorities, which represents more than 130 port authorities across North and South America. The bill is also endorsed by more than 100 organizations including the Association of Port Authorities, the Agriculture Transportation Coalition, the National Retail Federation and the American Trucking Association.
The Senate's Ocean Shipping Reform Act will:
Require ocean carriers to certify that late fees —known in maritime parlance as "detention and demurrage" charges—comply with federal regulations or face penalties.

Shift burden of proof regarding the reasonableness of "detention or demurrage" charges from the invoiced party to the ocean carrier.

Prohibit ocean carriers from unreasonably declining shipping opportunities for U.S. exports, as determined by the FMC in new required rulemaking.

Require ocean common carriers to report to the FMC each calendar quarter on total import/export tonnage and 20-foot equivalent units (loaded/empty) per vessel that makes port in the United States.

Authorize the FMC to self-initiate investigations of ocean common carrier's business practices and apply enforcement measures, as appropriate.

Establish new authority for the FMC to register shipping exchanges.
Path ahead to president
On Tuesday, the U.S. House of Representatives again overwhelmingly passed its version of the bill as part of a broader legislative package that authorizes Coast Guard programs, marking the third time the House has passed the legislation. The House initially passed the bill last year as a stand-alone measure, and again as a part of its version of a China competitiveness bill in February.
While overall granting the Federal Maritime Commission authority to regulate ocean carriers, the House and Senate bills have distinct differences that will have to be reconciled.
The Agriculture Transportation Coalition says it "strongly supports" the Senate-passed bill which can restore reasonable and fair ocean carrier practices consistent with the Federal Maritime Commission's excellent, but still unenforced, Interpretive Rule on Demurrage and Detention. The Senate bill, like the House bill, establishes an obligation for carriers to self-police compliance with that rule, AgTC adds. In addition, the bill addresses the ocean carriers' responsibility to carry U.S. export cargo. The bill provides the FMC with additional enforcement tools to address injurious ocean carrier practices.
The House lead co-sponsor Rep. Dusty Johnson, R-S.D., has said there are no lines in the sand on what won't be on the table, but it is important to get the bill across the finish line.
"U.S. rice exporters continue to deal with untenable ocean shipping costs, disruptions, and fees, all while fighting to keep markets around the world," says Chris Crutchfield, USA Rice member and president and CEO of American Commodity Company who represents the rice industry on the Federal Maritime Commission's National Shipper Advisory Committee. "We are very pleased to see passage of the Ocean Shipping Reform Act and encourage a swift conference to work out the differences and for the bill to become law."
Duvall says beyond the $4 billion in loss agricultural exports, limited trade has also hampered farmers' ability to get crucial supplies like fertilizer at a time when supply chains are already stressed. "AFBF encourages lawmakers from both chambers to work quickly to reconcile differences in each version of the legislation and get it to the president for his signature so farmers can continue putting dinner on the table for families in America and overseas," Duvall says.
"We look forward to a prompt conference with the House, so that a final bill can be sent to the President's desk as soon as possible. US agriculture is depending upon it," the AgTC says.
Subscribe to Our Newsletters
BEEF Magazine is the source for beef production, management and market news.
You May Also Like
---