Get BQA-Certified Either In Person Or Online
Get BQA-Certified Either In Person Or Online
Beef Quality Assurance is adapting to address current industry and consumer issues.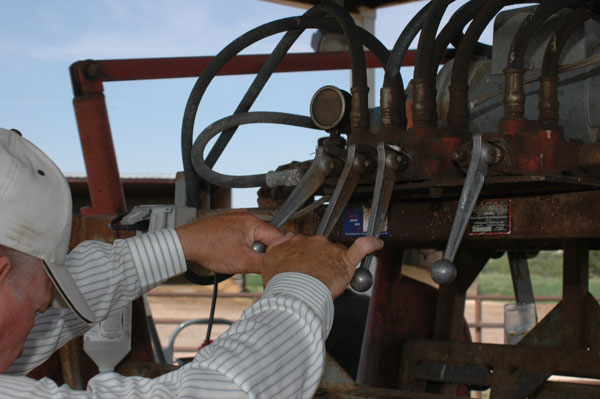 Assuring consumers of a safe and wholesome eating experience is more important today than ever before. For more than 30 years, the Beef Quality Assurance (BQA) program has been paramount to the success and sustainability of the industry by providing producers with the most up-to-date and best management practices and standards.
In the past, the only way to become BQA-certified was to attend a training meeting with a state coordinator or a designated BQA trainer. This involves meeting with other producers or industry employees for a day-long seminar, and sometimes a live-animal demonstration. After completing the seminar, attendees are officially BQA-certified. This method of certification has proven to be an efficient, successful education tool for thousands of producers, veterinarians and industry employees.
Another option became available in 2009 when BQA staff, in collaboration with Kansas State University (KSU), launched the Animal Care Training website (www.animalcaretraining.org), which enables the earning of BQA certification online. Managed by KSU's Beef Cattle Institute, the website offers certification training for Comprehensive BQA, Transportation BQA, and Dairy Cattle Care.
The online Comprehensive BQA certification program is composed of several modules that feature a short video and a quiz to test the individual's knowledge of the material; most modules are 7-12 minutes long. At the completion of a program, the user is given access to a personalized certificate, which can be printed for proof of qualification. The cost of the BQA program is $25/user. So far, more than 3,500 people have registered with the online BQA program.
BEEF Video:The Changing Face Of Beef Quality Assurance
Online BQA certification has some advantages over conventional, face-to-face BQA seminars. The cost of a face-to-face training isn't in the meeting; it's in the gas and time it takes to drive to town and the opportunity cost of sitting in a meeting, the time away from the farm or ranch. By opting to complete training online, producers and employees can manage their time more efficiently and earn certification at their own pace.
Thus, while the $25 cost to complete the online program is an upfront cost, producers actually may save money by using this more flexible medium of education. In addition, producers have the capability to go back and review the online BQA modules at their leisure.
However, there are also several advantages to earning certification through a face-to-face seminar with a state coordinator. Participating in a face-to-face meeting allows for producer questions to be answered immediately by the coordinator. Also, some training sessions provide the opportunity for attendees to take part in wet labs, live cattle handling and processing demonstrations. For example, several regional training sessions were recently held in Kansas, during which participants were given a field necropsy demonstration at the completion of each meeting.
Regardless of the method of BQA certification one chooses, staying current with the most recent standards and best management practices is vital to the continued success of our industry. To register for online training, visit www.animalcaretraining.org, or to sign up for a face-to-face meeting, visit www.bqa.org to contact your state coordinator.
Subscribe to Our Newsletters
BEEF Magazine is the source for beef production, management and market news.
You May Also Like
---