GOP senators concerned about Trump trade stances
GOP senators concerned about Trump trade stances
Sen. Pat Roberts says rolling back trade deals will undo some economic gains from Trump tax cut.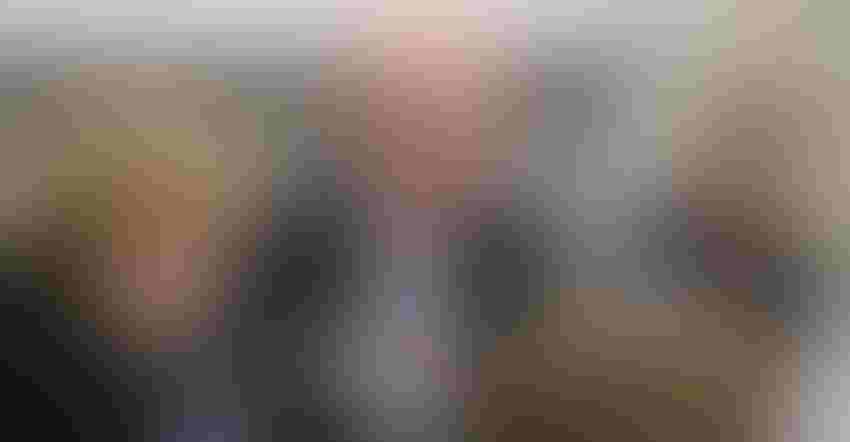 Senate Agriculture, Nutrition and Forestry Committee Chairman Pat Roberts, R-Kansas, delivers remarks during a hearing in Washington, D.C.
Chip Somodevilla/GettyImages
by Alan Bjerga
The top Republican on the Senate Agriculture Committee said every GOP senator is concerned about the direction President Donald Trump is taking on trade, from slapping tariffs on solar panels to his threats to withdraw from the North American Free Trade Agreement. 
"I do not know of a senator in the Republican conference who has not voiced concern about our trade policy," Senator Pat Roberts of Kansas said in an interview Tuesday in his Senate office. "This effort by the president is meant to help the Rust Belt, which is OK."
But goods assembled in the U.S. with parts from a trading partner can create jobs in both countries, aiding U.S. interests, he said. "Trade is a national security tool." 
Roberts said the president is in-sync with Republicans on taxes and other issues, but he has "had a more populist view" when it comes to trade that gives many in the GOP pause. During the presidential campaign, Trump repeatedly criticized what he described as unfair trade deals and pledged to renegotiate them.
Rolling back trade deals, Roberts added, would undo some of the economic gains expected from the $1.5 trillion tax reduction Congress passed last month.
Trump approved duties of as much as 30% on solar equipment made outside the U.S. and put duties of as much as 50% on washing machines imports. Meanwhile, the sixth round of NAFTA negotiations among the U.S., Mexico and Canada are taking place in Montreal this week.
"NAFTA's moving along pretty well," Trump said Tuesday at the White House. "I happen to be of the opinion that if it doesn't work out we'll terminate it."
White House economic adviser Gary Cohn earlier Tuesday defended Trump's decision to impose the tariffs, that Trump took into account the potential impact on consumers but it was a matter of making sure the U.S. is not operating at a disadvantage in trade. 
Republican Senator Chuck Grassley of Iowa said that while he supports the president's attempts to get the U.S. "a better deal" in trade agreements, there is the potential for backlash. 
"You've got to be very cautious about what you do because if you take action against a particular country and it could be these issue or other issues, there's always a chance for retaliation," Grassley told reporters at the Capitol. "For a person like me from a rural state, a lot of times that retaliation is in regard to agriculture. And that's very scary"
Agriculture, one of the few sectors of the U.S. economy with a trade surplus, has been more supportive of NAFTA than other areas, such as manufacturing. Trump earlier this month told the American Farm Bureau Federation that "we want to make it fair." 
--With assistance from Erik Wasson.
To contact the reporter on this story: Alan Bjerga in Washington at [email protected]
To contact the editors responsible for this story: Joe Sobczyk at [email protected]
Justin Blum
© 2018 Bloomberg L.P
Subscribe to Our Newsletters
BEEF Magazine is the source for beef production, management and market news.
You May Also Like
---