Has The U.S. Become A Ground Beef Nation?
Has The U.S. Become A Ground Beef Nation?
With an estimated 60% of all beef consumption in the U.S. in the form of ground beef, an economist asks if the country's beef production model needs a little tweaking.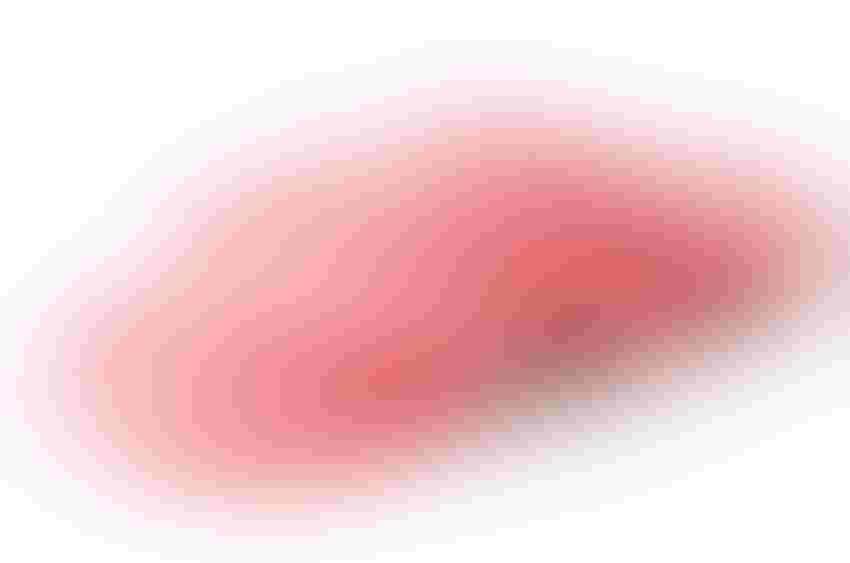 The U.S. is becoming a ground beef nation, according to a Rabo AgriFinance economist. And that, he says, is reason for the U.S. beef industry to take a serious look at whether or not it needs to tweak its production systems to more efficiently meet this consumer dynamic.
Don Close, vice president, food & agribusiness research & advisory, animal protein for Rabobank, was noodling around in the numbers a while back and overlaid the price of 85% and 90% lean trimmings on the comprehensive cutout.
"Historically, those lean beef items, a cull-cow product, sold at a discount to the overall cutout," he says. "Over the last 5-6 years, there's been a pretty clear inversion of those price areas. Now the price of 85s and particularly the 90s (lean trimmings) are virtually always trading at a premium to the overall cutout. To me, that was a big eye-opener that clearly something has shifted in the marketplace."
Additional noodling and some further research led Close to determine that somewhere around 60% of all retail beef sales – foodservice and grocery store combined – is in the form of ground beef. In addition, he looked at the changing dynamic of retail beef prices via some numbers reported by the Bureau of Labor Statistics.
Back in the day, the all-steaks price relative to the ground beef price held at somewhere around a 2.5:1 ratio. The last few years, that ratio has eroded; today, it holds at about 1.5:1, he says.
"That hasn't happened with steak prices going down. It has happened with ground beef prices going up," he says. "And there's no indication whatsoever that the shift in price relationship between those two items has slowed down at all. I think we'll continue to see narrowing of that price range."
There are a lot of reasons for that, all of which are coming to confluence. That makes Close wonder if it isn't time for the beef industry to begin the discussion on how it can change to meet this new reality. "Essentially," says a Rabobank report that Close authored, "the industry is producing an extraordinarily high-grade product (Choice middle meats) for consumers who wish to purchase a commodity (ground beef)."
Subscribe now to Cow-Calf Weekly to get the latest industry research and information in your inbox every Friday!
In short, Close thinks the beef industry needs to consider selecting cattle early in the production cycle for two distinct outcomes – the high-end Choice market and the commodity ground beef market. Then manage them accordingly.
According to the report, "Early identification of end use, and managing the Choice/Prime and Select grade animals in a manner consistent with their best end use, is key to the U.S. cattle industry developing a long-term, sustainable future."  Close's research suggests between one-third and one-half of the animals should be raised primarily for ground beef.
"We estimate that the number of cattle in the upper end grades of Choice and Prime would not change significantly," the report says. "By ensuring lower-quality genetics do not enter the high-quality system, the performance of the top end would be improved through efficiency gains."
Achieving that split production model will require some changes, however. "For the segment of the cattle population that is not selected for the Choice and Prime market, a different management approach is required," the report says.
"This share of the calf crop should be left on some type of natural forage for a longer period of time to capitalize on lower costs of gain," the report says. That's not a grass-fed production model, Rabobank says, but rather a modified feeding approach where animals spend more time on pasture before going to a feedyard. During the feeding period, they would consume a lower-energy ration than animals bound for the Choice trade.      
"As a result, the industry would not be pushing lower quality cattle into a grading percentage they cannot realistically or efficiently accomplish. Nor would it be over-feeding the animal in hope of reaching the higher grading rate," the report concludes. "This animal will, in theory, finish at a marginally lower weight with a carcass in which the rib and loin can comfortably reach a Select to Low Choice grade. For the remaining share of the carcass, reaching a target of 80% chemical lean (CL) trim and grinding the balance of the carcass to meet the growing demands of the domestic ground beef market would be the best use."
You might also like:
Social Media Trend Catching On --> 80+ Fun Farmer Selfies Felfies
How A Jar Of M&Ms Debunks The Beef "Hormone" Myth
CattleFax Outlook: Better Weather & Higher Prices In 2014
60+ Stunning Photos That Showcase Ranch Work Ethics
Subscribe to Our Newsletters
BEEF Magazine is the source for beef production, management and market news.
You May Also Like
---