Here's how Trump's China trade tariff is rippling through U.S.
Here's how Trump's China trade tariff is rippling through U.S.
Renewables, agriculture and chemicals among industries hit.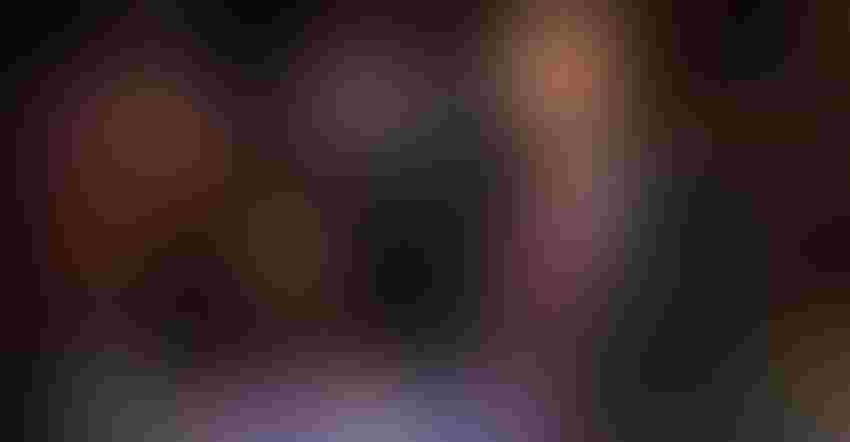 by Bloomberg News
Washington's action against Chinese imports Friday, and the response from Beijing, are hurting some U.S. industries more than others. Here's a round-up of Bloomberg's coverage of how the dispute is playing out in corporate America.
Apparel
The clothing and footwear industry was largely spared by Trump administration tariffs on Chinese goods, but a looming trade war could still do damage to an apparel sector that's more global than ever. 
The actual shirts and shoes imported from China won't get new tariffs, according to the full list of 1,102 product lines released Friday. Only some of the equipment used to make them, like textile rolling-machine parts and injection molders for shoes, were included in the final list. A host of other Chinese machinery used by American apparel companies that had been on a preliminary tariff list -- like textile printing equipment, sewing machines and looms -- made it through unscathed.
Autos
The U.S. imported only 58,437 passenger vehicles from China last year, a sliver of the 8.27 million shipped to America from the rest of the world, according to the Commerce Department's International Trade Administration. 
General Motors Co.'s Buick Envision sport utility vehicle, which starts at $31,995, is among the handful of autos imported into the U.S. from China. With the Trump administration planning to impose 25% duties on products including motor vehicles, each of the SUVs could be subject to levies of about $8,000.
While U.S. automakers import few vehicles into China, the tariffs pose a significant threat to BMW AG and Daimler AG's American factories that make vehicles both for domestic buyers and export markets. BMW builds X3 through X6 sport utility vehicles in Spartanburg, South Carolina -- its largest assembly plant in the world -- while Daimler produces Mercedes-Benz C-Class sedans and GLS and GLE crossovers near Tuscaloosa, Alabama.
Tesla Inc. also builds all of its electric vehicles in Fremont, California, and China's tariffs could compromise the affordability of Model S sedans and Model X SUVs in its No. 2 market in the world. Revenue from deliveries to the country surged 90 percent last year to $2.03 billion.
Aerospace
U.S. aerospace exports to China totaled $16.3 billion last year, while imports came to only $956 million in parts, according to Teal Group analysis of International Trade Commission data.
That favorable balance could shrink if China expands its levies on the 737 jetliner, the biggest source of profit for Boeing Co., which is the largest U.S. exporter. Boeing shares slid as much as 2.5% Friday on the trade war concerns, but they recovered some ground later in the trading day. A list of tariffs published by the Chinese government Friday appeared not to target aircraft.
Boeing said in an emailed statement that it's assessing the impacts of the U.S. tariffs and "any reciprocal action" from China. "We will continue to engage with leaders in both countries to urge a productive dialogue to resolve trade differences," the company said. 
Chemicals 
The Chinese tariffs target $2.2 billion in annual imports of plastics, lubricating oils, and other chemicals, according to the American Chemistry Council, an industry advocate.
"The administration has now pit U.S. chemical manufacturing directly against China at the front lines of this conflict," the chemistry council said in a statement Friday.
The Chinese are targeting chemicals because shale fracking has unleashed a torrent of low-cost gas-based feedstocks that make the U.S. the world's low cost producer. Chemicals are now one of the top U.S. exports, accounting for 14% of the nation's total, the ACC said. 
The tariffs will disrupt supply chains and shift production outside the U.S, jeopardizing as much as $100 billion in planned chemical factory investments, the ACC said. As many as 24,000 jobs could be lost due to lower chemical demand from China, the council said. Big U.S. plastics makers including DowDuPont Inc. have said they'll supply China from plants outside the U.S. to avoid the tariffs. 
"Enabling a retaliatory trade war will only advantage China's growing industry at the expense of American production," the ACC said in the statement.
Renewables
President Donald Trump's tariffs on $50 billion in Chinese imports include duties on components for wind turbines, nuclear reactors and batteries -- but they are unlikely to cripple any of those industries.
Less than 2% of wind turbines installed in the U.S. since 2010 were imported from China, Stephen Munro, an analyst at Bloomberg New Energy Finance, said in an email Friday."It may prove to be a glancing blow as there are non-Chinese alternatives available," he said. 
The list of targeted products includes components used in most lithium-ion batteries, Ravi Manghani, an analyst at GTM Research, said in an email. But China supplies the U.S. with just 3 percent of those products, he said. Plus, he added, American manufacturers have multiple alternatives from Japan and South Korea. 
When it comes to nukes, there are only two reactors under construction in the U.S., and it's unlikely ground will be broken on any more large ones in the next decade, Chris Gadomski, a Bloomberg New Energy Finance analyst, said in an email. "Any new reactors that may be built would be U.S. developed advanced reactors absent Chinese components," Gadomski said in an email.
Agriculture
Soybean futures fell to the lowest in 10 months in anticipation of retaliation from China. Prices for November delivery dropped 0.7% to $9.4375 a bushel on the Chicago Board of Trade after touching $9.2725, the lowest for the most active contract since August 17, 2017. This week, the oilseed tumbled 5.8%, poised for a record decline.
Duties against U.S. shipments may mean that China imports more from South America at a premium, Rabobank said in a report. Prices in Brazil, the world's top exporter, are rising after a national trucker strike stalled freight and a drought in Argentina cut global global supplies.
Cotton for December delivery tumbled as much as 3.7% to 89.52 cents per pound on ICE Futures U.S. in New York. "Fears that U.S. cotton may be involved in the China retaliatory response helped to drive the market sharply lower," David Hightower, founder of Chicago-based Hightower Report, said in a note.
Metals/Mining 
Metals & mining was the worst-performing sector on the S&P 500 Index.
While iconic U.S. metal stocks Alcoa Corp. and U.S. Steel Corp. had previously benefited from the Trump administration's initial crackdown on cheap imports, the shares were trading down Friday. 
It's part of a mining and metal selloff fueled by concern that Trump's announcement will end up curtailing demand in the world's biggest consumer of raw materials. Shares in Alcoa fell as much as 5.7% Friday, while U.S. Steel lost 6.3%.
A fall in other metals, from aluminum to zinc, spurred declines for Teck Resources Ltd., Freeport-McMoRan Inc. and other miners. China is the biggest consumer of industrial metals.
The tariffs mean China "won't be importing as much of the base metals," said Peter Thomas, a senior vice president at Chicago-based metals broker Zaner Group. "As these tariffs take effect, we'll see less consumption from each side until it gets settled. It started with base metals and it's pulling on gold." 
--With assistance from Jack Kaskey, Craig Trudell and Sarah Gardner.
To contact Bloomberg News staff for this story: Crayton Harrison in Los Angeles at [email protected]
To contact the editors responsible for this story: Crayton Harrison at [email protected]
Jessica Brice
© 2018 Bloomberg L.P
Subscribe to Our Newsletters
BEEF Magazine is the source for beef production, management and market news.
You May Also Like
---