Honoring our troops, one steak at a time
Honoring our troops, one steak at a time
BEEF Trailblazer Bill Broadie continues his crusade to thank the troops with ribeye dinners.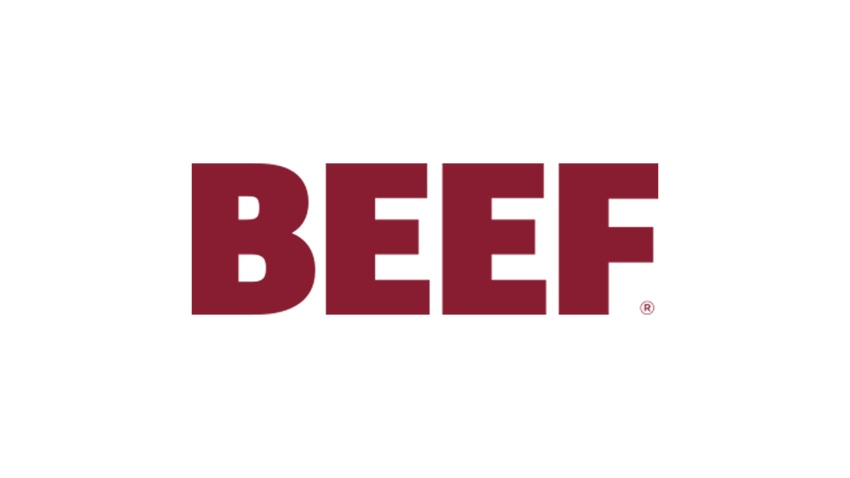 Steaks, troops, and the spirit of service all wrapped up into one great event. Hard to believe that it's almost time for the All American Beef Battalion (AABB) to head to Colorado for a very special event that our tween daughters helped with nearly one year ago.
This year's event is set for Saturday, July 16th, and the AABB will again provide ribeye steaks and all the fixings for troops and their families at Project Healing Waters Fly Fishing (PHWFF) here in Boxwood Gulch, Colo.
Known as "Battle of the Boxwood," the sixth annual event in 2015 attracted nearly 150 veterans of war, sponsors and celebrities and as many are expected this year on July 16th.
Steve Perry, PHWFF rocky mountain regional coordinator, said the AABB has been a part of PHWFF the past six years. "The goal of PHWFF is to help with the physical and emotional rehabilitation of disabled veterans and injured service members," Perry added.
According to Perry, service men and women are placed on a team. Each team includes two participants, one celebrity, one guide and one significant donor. Celebrities for the 2015 PHWFF event were retired members of the National Hockey League. This year 's celebrities will include Bronco's legend Carl Mecklenburg as well as nearly 20 other retired National Football League and National Hockey League players and music industry celebrities.
"We provide an environment that is solely for helping our participants using volunteers at no cost to the participants," Perry explained. "Relationships are built through these activities which go beyond the individual event and become long term friendships. The participants know we are here for them and that we genuinely want to help them. A special bonding occurs that is surrounded by a fly fishing activity environment which is a perfect match for aiding in the recovery for our disabled veterans and injured service members."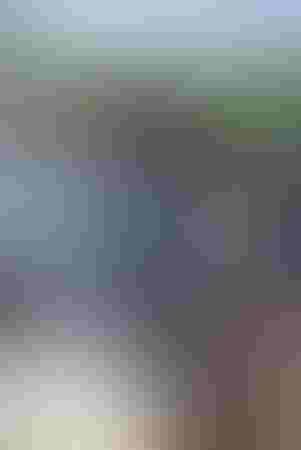 Photo Credit: Rebecca Long Chaney
Not many people think of beef when they think of the U.S. military, but that's just what Bill Broadie had in mind when he envisioned the AABB 10 years ago. It was only a vision in 2006, but after a lot of red tape and hard work, perseverance finally paid off and Broadie's dream of combining his two passions, ranching and the U.S. military, came to fruition when the All American Beef Battalion was created in 2008.
READ: Bill Broadie named 20th Trailblazer
"We fed our first troops ribeye steaks in 2008," Broadie said. "I was ready to give up, but finally, one day I was in the right place at the right time, and the AABB was approved by the proper channels in the U.S. military."
Broadie served in the U.S. Marines Third Division 2/4 during the Vietnam war and during his service he was shot twice, the second shot cost him his leg and ended his military service. The Purple Heart recipient attended college, became a fourth generation rancher and married Linda, the love of his life.
He retired from full-time ranching to work for Superior Livestock, a North American cattle auctioneering business, and is one of their top sales representatives today.
Photo Credit: Rebecca Long Chaney
Broadie believes the AABB is a way to build awareness to better serve our military. The AABB organizes and sponsors steak feeds across the country and to date has fed 315,000 troops and their families. "We are totally volunteer and 100% of our donations go towards our steak feeds," Broadie explained. "We foster an appreciation, respect and honor for our armed forces.
WATCH: Video portrays BEEF Trailblazer's service to beef industry & troops
"Our mission is to promote American beef and support the troops and their families fighting the war on terror," Broadie added. "It's a way for us to say thanks, shake a hand, lend a hand to those who have served our country and who have protected our freedoms."
The AABB travels through the U.S. supporting troops. They help with special projects, events, entertainment, programs, and meetings with service members and their families by serving American beef. "AABB is absolutely contributing to aiding the overall effort of PHWFF," said Perry. "We live in a great time for our country that sees the spirit and action of volunteers such as those from AABB. I truly appreciate the efforts of all the volunteers and on behalf of our organization I hope the relationship lasts for years."
Most AABB volunteers for the PHWFF event drove hundreds of miles from Kansas and Nebraska for the day-long event. No one gets paid, according to Broadie. "We just all share a passion for supporting our military and passion for the beef community," he said.
GALLERY: Serving us steaks to soldiers
"We are so lucky to have such a dedicated group of volunteers assisting with this premier event for PHWFF," Perry added. "I am fortunate enough to attend many similar PHWFF events each year and we do not have a better meal provided anywhere."
Specialist E4 Danny Schnacky – U.S. Army, served two tours in Iraq and Afghanistan. He traveled from Wisconsin for the PHWFF with his future father-in-law, Nate Place.
"This was my first time to the event and it was amazing," Specialist Schnacky said. "I was amazed at the generosity of the AABB for providing such an incredible meal. I had no inclination that we would be eating like royalty."
Specialist Schnacky said he was thankful that Bill Broadie had the vision to start AABB as a way to thank troops. "What an awesome cause and an honorable man," Specialist Schnacky said, referring to AABB founder Broadie. "I am thankful for what he started and what the volunteers contribute to. I was floored to hear that the AABB travels around the country sponsoring free meals for military events.
"The outpouring of support and friendliness from the AABB volunteers was and is greatly appreciated," Specialist Schnacky continued. "It was great interacting with such incredibly genuine souls. Clearly, the AABB embodies what volunteerism is all about."
David Folkerts, Chief Operations Officer, CPT, US Army (retired) Iraq wounded veteran, said the AABB lunch was excellent. "Their support is incredible and really helps make this event extra special for the vets and volunteers who attend," Folkerts added. "Our program is ongoing and provides the participants a sense of camaraderie that they often have not experienced since they left the military. Learning how to tie flies, build fly rods and catch fish with a fly rod can be a challenging task but the sense of accomplishment that they get out of it is incredible.
"When our participants are on a fishing outing in a beautiful and scenic location it allows them to clear their minds of any negative thoughts or concerns about their physical injuries and allows them to focus and meditate on the task at hand which is fly fishing," Folkerts explained. "It is truly an incredible healing experience."
The AABB has two huge feeds coming up in August, one for the Air Force Academy at Colorado Springs and one at Fort Carson. The AABB expects to feed 9,500 troops and their families. If you'd like to support the All American Beef Battalion visit www.SteaksForTroops.com. To learn more about Project Healing Waters Fly Fishing please visit www.projecthealingwaters.org.
You might also like:
4 facts to debunk "Meat is horrible" article
60 stunning photos that showcase ranch work ethics
Best risk strategy options for cattle producers
Does it really take six years to cover your costs on a cow? NO!
Photo Gallery: Get to know the 2016 Seedstock 100 operations
Subscribe to Our Newsletters
BEEF Magazine is the source for beef production, management and market news.
You May Also Like
---