House Agriculture Committee mark-up tackles Commodity Title, nutrition programs
House Agriculture Committee mark-up tackles Commodity Title, nutrition programs
House Agriculture Committee tackles Commodity Title and nutrition programs in the early session of Wednesday's farm bill mark-up.Among amendments considered by the committee were those addressing dairy and sugar programs, FSA office closings and food stamp funding cuts.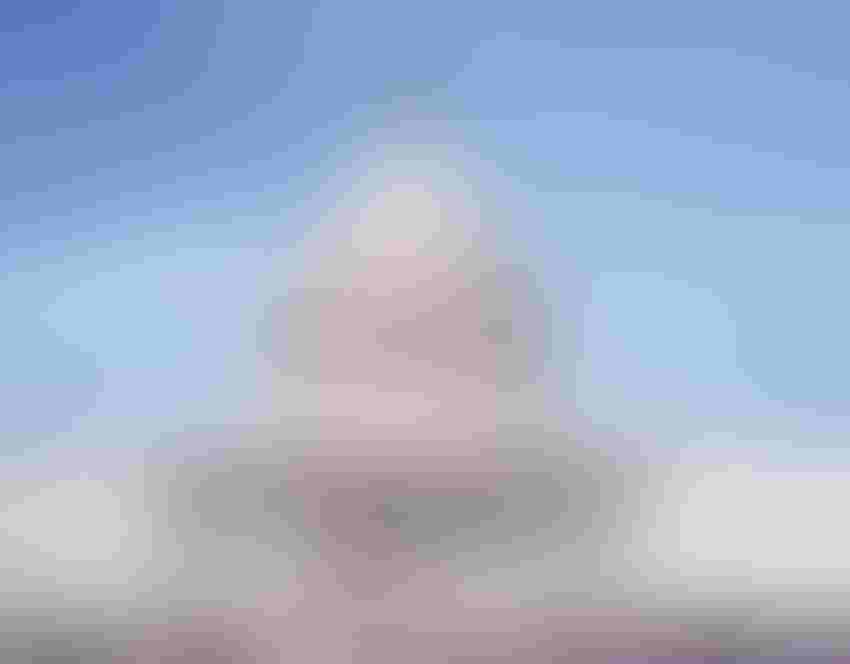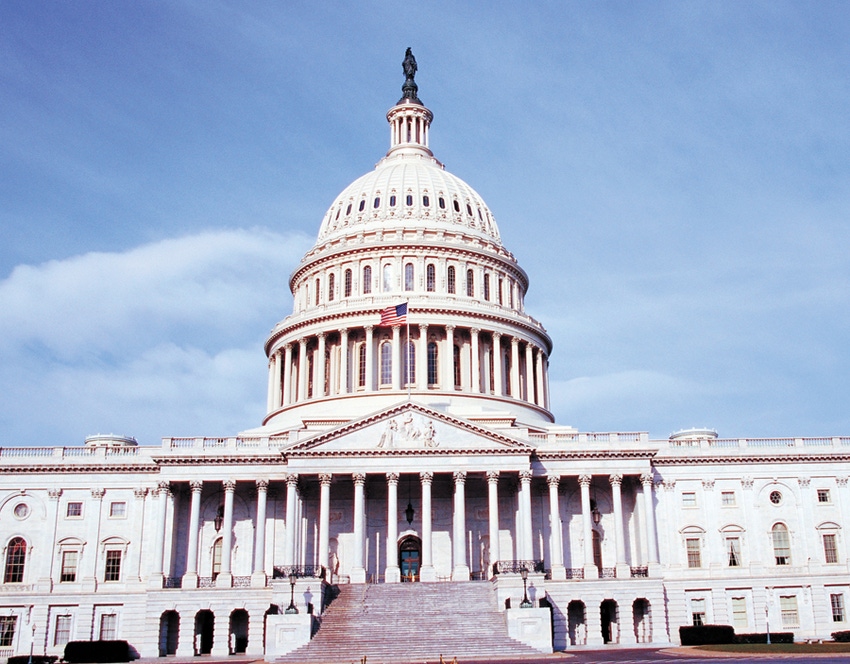 Update: Following a marathon mark-up, shortly before midnight on Wednesday the House Agriculture Committee passed its version of the farm bill on a 35-11 vote.
The House Agriculture Committee tackled the Commodity Title and nutrition programs in the early session of Wednesday's farm bill mark-up. Among amendments to the legislation considered by the committee were those addressing dairy and sugar programs, FSA office closings and food stamp funding cuts.
The House bill -- formally titled the Federal Agriculture Reform
and Risk Management (FARMM) Act -- would reduce spending by $35 billion over 10 years.
"In general, the bill provides deficit reduction and reform," said Oklahoma Rep. Frank Lucas, chairman of the House Agriculture Committee. "It is a tough farm bill, but a fair one. We face huge deficits and the heavy burden of debt. We needed to go deeper in finding savings and we needed to do it in a more balanced way. At the end of the day, the FARRM Act will contribute more than $35 billion to deficit reduction with $14 billion coming from the farm safety net, $6 billion coming from conservation programs, and $16 billion from nutrition reforms."
Lucas also spoke on the bill's elimination of direct payments. "In the past, I have defended direct payments because they are an effective and trade-compliant way to help producers manage price, production, and cost risk. The direct payment has been a lifeline for a lot of farmers. 
"But there simply are no sacred cows. If it cost money, it was on the table for cuts. Ultimately, we decided to repeal direct payments because the size of the cuts we are making made it impossible to keep them. In fact, beyond the marketing loan program, we repealed all current farm programs now in place, which saves taxpayers over $14 billion."
While unhappy with proposed cuts to the Supplemental Nutrition Assistance Program (SNAP), or food stamps, Minnesota Rep. Collin Peterson, ranking member, fretted about the tight timeframe for passing a new farm bill. The current farm bill expires in late September.
Alluding to the reluctance of Republican House leadership to schedule floor time for the farm bill, Peterson warned that if they fail "to bring up this farm bill before the (August) recess, they will jeopardize one of the economic bright spots of our nation's fragile economy.
"Farmers need the certainty of a five year farm bill. We cannot wait for the mess that will occur during the lame duck and get drug into that whole mess. Frankly, I think an extension of current farm policy potentially creates more problems than it solves. I am hopeful the House leadership gets this right and brings the bill to the floor shortly after we move it out of this committee, so we can ultimately finish the bill in September.
"Let's hope we don't get drug into this partisanship that pervades the rest of this place."
Following opening statements, Amendment 85 was introduced by Virginia Rep. Bob Goodlatte and Georgia Rep. David Scott.  The amendment "would remove 'Dairy Producer Margin Protection and Dairy Market Stabilization Programs' and replace it with a new 'Dairy Producer Margin Insurance Program.'"
Goodlatte said the amendment "is consistent with 80 percent of the underlying legislation but does not include the controversial supply management piece. Our amendment offers a compromise that incorporates the two-tier premium structure in both (FARMM) and the Senate-passed (farm) bill while eliminating the stabilization program, which is a complex government intervention."
Lucas, who opposed the amendment (as did Peterson), said "While the last several years have been good for many, if not most commodity groups, let's be honest: dairy has had one of the worst, most volatile periods in their history."
The dairy-related amendment failed on a 29-17 vote.
Amendment 23, also offered by Goodlatte, targeted the federal sugar program. The amendment "would repeal the Feedstock Flexibility Program, repeal unnecessary trade restrictions, eliminate higher price support levels, reform domestic supply restrictions to provide more flexibility to USDA, and provide flexibility to USDA in administering sugar policies. According to Congressional Budget Office, the amendment would save taxpayers $72 million over ten years."
Goodlatte said FARRM "dramatically reforms nearly every Title I program. However, one commodity stands out for a total lack of reform: sugar. In fact, unlike any Title I program, the sugar program was not even debated during the committee's hearings on the reauthorization of the farm bill. … The sugar program needs to be reformed for many reasons. Studies have shown the sugar program increases food costs. Economists at Iowa State University have estimated that food price increases resulting from the current sugar program have cost consumers up to $3.5 billion a year. … Further, the sugar program constitutes an almost unbelievable government intrusion into private business decisions. Under the market allotment system, the federal government tells every sugar company the exact amount of sugar it can legally sell down to the pound. … It is a pure command and control regime."
Peterson "strongly" opposed the amendment as it would make the sugar program "completely unworkable. … Every other country in the world has support for a sugar program, including Mexico, Brazil, including all (those) that produce sugar. It isn't realistic to unilaterally disarm when everybody else is doing this."
The sugar-related amendment failed to pass on a 36-10 vote.
FSA offices, food stamp funding
Offered by Arkansas Rep. Rick Crawford and Iowa Rep. Leonard Boswell, Amendment 71 "would require a workload assessment be implemented and provided to the public before any (Farm Service Agency) county office closure take place and that the same comment period, and reporting to counties and Congress take place before any closure or relocation happens after a work load assessment is completed."
For more on the FSA office closings, see here.
When USDA announced plans in January to close FSA offices "as part of their so-called 'Blueprint for Stronger Service' my constituents and I were troubled because they closed two of the busiest and most efficient offices in the First District of Arkansas," said Crawford. "Later I came to learn that USDA never factored in productivity when they determined which offices to close. … All the amendment is asking of the USDA is to make decisions in an economical way and recognize the importance of efficiency."
The amendment led to a lengthy debate reflecting the unhappiness of many farmers with the USDA plan.
Peterson "reluctantly" opposed the amendment. "People need to understand we're cutting the budget. I've been there voting to cut thing and get the budget under control. When you do that, there will be impacts. The (Agriculture) Secretary is under tremendous pressure. He put together a plan about how to" cut the USDA budget.
"I don't think" the amendment, continued Peterson, "is fair to the secretary given the fact that we've made him reduce his budget."
Lucas, too, expressed sympathy for Agriculture Secretary Tom Vilsack. "This is a tough process. … I've had an (FSA) office closed in my district, so I understand the impact on communities. But (Peterson) is correct: if we're going to advocate a slimmer, more efficient federal government, if we're going to empower the federal government to make these decisions, then, alas, we have to abide by the decisions they've made. So, I must reluctantly oppose the amendment."
Despite the committee leadership's opposition, amendment 71 was adopted by voice vote and closed out amendments to the Commodity Title.
The committee then moved on to a volatile topic: nutrition program funding.
Amendment 101, offered by Alabama Rep. Martha Roby and passed on a voice vote, requires "that state agencies that issue SNAP benefits must verify, through a mandatory process, the immigration status of applicants who apply for such benefits."
As expected, the lengthiest, most passionate debate came over the committee's proposal to cut SNAP funding by $16.5 billion over the next 10 years. Amendment 21 would have restored that funding.
"These cuts are, in my opinion, misguided and hurtful," said amendment sponsor Massachusetts Rep. James McGovern. "They literally take food away from hungry people, people who are poor, people who are the working poor, people struggling to feed their families. … These cuts will result in less food for hungry Americans, period."
Quoting CBO analysis, McGovern and other Democrats claimed under FARMM up to three million people would be cut from SNAP roles. Currently, some 46 million receive food stamp benefits.
It was during the back-and-forth over SNAP funding that partisan politics fully emerged. Lawmakers brought everything from repealing "Obamacare" to raising taxes on income over $250,000 to cutting Defense Department spending to the argument.
"How can we justify $16.5 billion in cuts to the food stamp program when 75 percent of SNAP recipients are families with young children?" asked Ohio Rep. Marcia Fudge. "How can we justify these cuts when 25 percent are senior citizens or people with disabilities? I am ashamed that this committee has decided to target over 46 million people in America who depend on this essential lifeline."
Facing such withering criticism, Republicans pushed back.
"Much of the conversation," said Texas Rep. Michael Conaway, "has been in terms of every single SNAP recipient having their benefits reduced. That's not the way I understand what we've done here. We're simply limiting folks who don't qualify under the income levels to get into the SNAP program."
The $16.5 billion, continued Conaway, is "a two percent reduction in planned growth in this program over the next 10 years. And yet the other side talks about 5 to 7 percent of recipients being impacted, or thrown off the program. I have a hard time making those numbers work in my head. … Some of my colleagues would like to vote to trim food stamp even more than the ($16.5 billion) in this bill."
Goodlatte, very active during the markup, also weighed in. "If they're eligible, if they're below the income levels, below the asset levels, people can go in and get food stamps. This won't change that."
$480 million of the $16.5 billion would come from eliminating "state performance bonuses," said Goodlatte. "The states are responsible for administering the SNAP program. … It's hard to justify awarding state bonuses on the taxpayer dime in this economic climate."
The amendment failed to pass on a 31-15 vote.
For more farm bill coverage, see here.
Subscribe to Our Newsletters
BEEF Magazine is the source for beef production, management and market news.
You May Also Like
---