How does beef rank in hospitality retail sales?
How does beef rank in hospitality retail sales?
Where does beef rank in hospitality sales? Is the American diet shifting away from beef? And why I'm tired of the word "sustainability."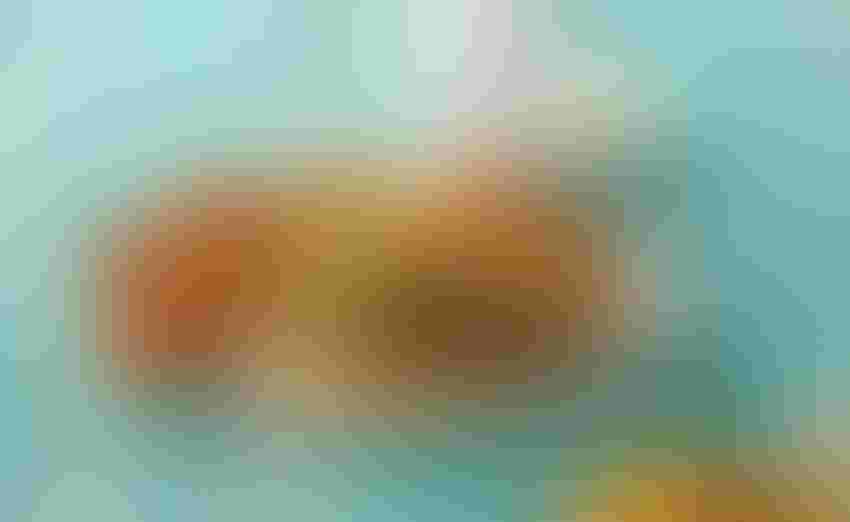 Even as plant-based diets gain traction, 2018 may well become known as the "year of meat," with Americans predicted to consume 222.2 pounds of red meat and poultry during this calendar year — a record surpassing the previous high set in 2004.
READ: Meat consumption to rise in 2018
This is great news for beef producers, as demand and consumption continue to grow in both domestic and export markets. If you're curious where beef falls in that figure of 222.2 pounds, perhaps this survey conducted by BlueCart will give us a clearer picture.
BlueCart, a company that offers a platform for wholesale suppliers and retailers in the hospitality industry, recently released the results of its 2018 Meat & Poultry Hospitality Report. The study looked at vendor sales and consumer purchases and revealed that rising labor costs, language used to market certain cuts of meat and increasing demand for ethnic cuisines are changing the landscape of meat sales and the preferred proteins of American shoppers.
READ: Does beef demand impact you?
The study listed the 10 of the highest trending meats in the hospitality industry for 2018, which include: chicken breast (29.58%), bacon (18.07%), chicken cutlet (12.13%), chicken wing (9.54%), pork chop (5.85%), sausage links (4.91%), skirt steak (4.80%), chuck flap meat (3.92%), ground beef (3.18%) and ground lamb (2.79%).
It's a bit troubling that beef only accounts for 11.9% of this list. BlueCart notes some of the challenges of these beef cuts.
According to the report, "One trend we noticed this year was the increasing popularity of ground lamb, especially in relation to ground beef. Ground beef and ground lamb came in at ninth and tenth most popular items, respectively.
"The lamb burger is going head to head with the classic American barbecue mainstay, the hamburger. Owed to younger diners, lamb is now on 20% of all U.S. restaurant menus. Large food chains like Arby's and Yard House are responding by adding popular lamb items to their menus."
A second challenge is selling the chuck flap meat despite its unflattering name. Ranked eighth on the list, chuck flap is a simple roast, which is versatile, budget-friendly and flavorful when slow roasted. The report says that this roast is frequently used by Asian, Latin American and French chefs.
READ: Diving into beef demand and what drives it
Per the article, "While chuck flap meat is undergoing a bit of a PR crisis, its popularity and versatility clearly outweigh its unfortunate name."
View the entire report by clicking here.
Trying to put this into perspective when looking at hospitality sales, picture the last conference you went to. What did the hotel or convention center serve to attendees? If it was a cattle industry convention, more than likely you were served beef. Quite often it's a roast or a sirloin steak with a gravy sauce on top.
However, I've noticed that most conferences outside of cattle events often prefer chicken or even pork as their protein of choice. I've attended meetings with plated meals that have included things like chicken cordon bleu or stuffed pork chops.
These proteins are often a blank and affordable protein to add whatever sauce or flavor the meal planners would prefer, and it seems like beef doesn't make the cut as often. Is it the price point, the preparation challenges or something else entirely?
READ: Ranching ingenuity pays dividends
Perhaps we are losing ground on "sustainability" discussions. An article written by Richard Waite featured on World Resources Institute titled, "2018 will see high meat consumption but the American diet is shifting," paints a clear picture that beef is not seen as the "winner" by the media when compared to the environmental impact of pork and chicken.
Here's an excerpt: "The meaty headlines — complete with pictures of burgers and steaks — aren't necessarily wrong, but they don't tell the whole story. Even while total U.S. per capita consumption of meat has crept up over the past five decades, the mix of meats Americans eat has shifted dramatically, with the share of beef declining.
"Because eating lots of meat—especially beef—will make it harder to feed a growing global population while meeting key Sustainable Development Goals on climate, forests and water, it's important to recognize the subtleties in the changing U.S. diet.
"Beef is no longer 'king' among meats in the U.S. diet, but it remains the most environmentally consequential food we eat, accounting for nearly half of Americans' dietary footprint. And while U.S. per capita beef consumption is down from its peak, it's still higher than almost anywhere else in the world and four times as high as the world average.
"At the global level, beef production and consumption continues to rise as incomes rise across the developing world. Researchers have shown that without further decreases in beef consumption in high-consuming countries, it will be extremely difficult to limit global warming to 2 degrees C (3.6 degrees F) above pre-industrial levels—which is needed to ward off the worst impacts of climate change—even when assuming additional advances in agricultural efficiency and productivity."
Articles like this are pretty frustrating to read, particularly given the great sustainability story the beef industry truly has. What's worse, inaccurate information, biased studies and outright wrong numbers continued to be shared in these reports like candy at a parade.
READ: Of beef's sustainability, fake meat and other random thoughts
Frankly, I'm kind of tired of the word "sustainability." Instead of sustainability, maybe we should be talking about the "regenerative" production practices we follow to put beef on the table.
From maintaining grasslands to utilizing marginal ground to consuming the by-products of ethanol production to reducing the spread of wildfire to up-cycling poor forages to creating life-saving by-products to recycling water and fertilizing the soil with their manure and the list goes on — beef producers aren't trying to "sustain" the natural resources at their disposal. We work to regenerate and create an abundance of natural resources by utilizing the land wisely and creating a nutrient-rich powerhouse that calorie-for-calorie beats any broccoli, bean or lentil it's compared to.
Are we telling this story of regenerative beef production effectively? What more can we do? I'll tell you what we can't do. We can't ignore this subtle shift in consumer thinking. We can't stick our heads in the sand about this rhetoric that beef is bad for the climate, particularly in light of the new banter coming from the fake meat folks.
This is going to be a real challenge in the upcoming years, and if we don't continue telling our stories ad nauseum, we are going to continue to lose market share to other proteins of the poultry, pork, plant-based and petri-dish varieties.
The opinions of Amanda Radke are not necessarily those of beefmagazine.com or Farm Progress.
Subscribe to Our Newsletters
BEEF Magazine is the source for beef production, management and market news.
You May Also Like
---