How will the 2016 elections impact the cattle industry?
How will the 2016 elections impact the cattle industry?
With the 2016 elections quickly approaching, NCBA's Colin Woodall shares his thoughts on how the races may impact your business and the cattle industry as a whole.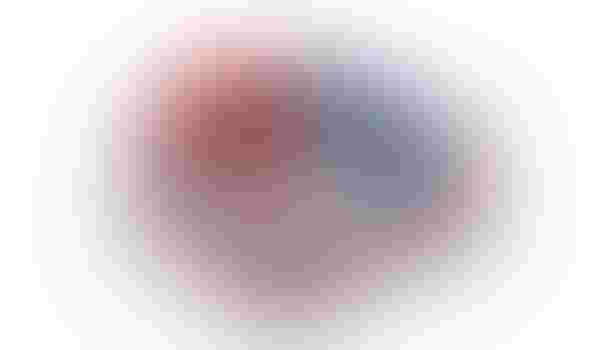 If you're already fed up with the constant barrage of television commercials, mailers, and mudslinging surrounding the 2016 elections, you're probably not alone. However, the results of the 2016 elections could greatly impact your business and the cattle industry as a whole.
During the 23rd Annual Cattlemen's College, sponsored by Zoetis and held in conjunction with the 2016 Cattle Industry Convention and Trade Show in San Diego, Calif., Colin Woodall, National Cattlemen's Beef Association (NCBA) senior vice president of government affairs, shares his thoughts on the upcoming elections and how each candidate might change the way beef producers conduct their business.
"First of all, mark your calendar for Nov. 8, 2016," says Woodall. "We will not only be voting in one new president, but also 34 senators and 435 representatives. Are you registered to vote? Put this date on your calendar because it will be extremely important you voice your opinion in this election. Voters just aren't showing up. Ultimately, we need more people taking elections seriously and showing up to vote."
Woodall was careful not to endorse any presidential candidate, but he said there are several key issues the beef industry needs to keep an eye on and determine which candidate sides with cattlemen. These issues include:
1. Trans-Pacific Partnership (TPP)
"In 2015, we worked to keep beef in the Dietary Guidelines and to repeal COOL," said Woodall. "Now we are fighting for the TPP, so we can get a premium for beef items like beef livers, tripe, heart, and tongue.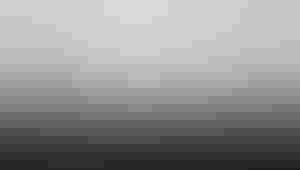 Colin Woodall, NCBA
While tongue isn't exactly what's for dinner in the U.S. Japanese consumers will pay for these beef items. In 2015, we did $1.6 billion worth of trade with Japan; however, we did that with a 38.5% tariff on those sales. Meanwhile, Australia has a 10% advantage on our high tariff, but we know if we can get the tariffs to the same level, we can compete with Australia any day of the week."
READ: How the Trans-Pacific Partnership will benefit U.S. beef
2. Waters of the United States (WOTUS)
Woodall says many producers don't realize that WOTUS is already in place, but the only thing keeping the EPA from knocking on ranchers' doors is the current legal stay on the regulation.
"Obama has vetoed the WOTUS resolution, which halts the regulation, and we are making Obama own that decision," says Woodall. "The Government Accountability Office (GAO) recently ruled that the EPA has violated the law in lobbying for the WOTUS rule.
READ: President Obama shuts down WOTUS resolution
According to a 26-page report submitted by GAO, they "conclude that EPA violated the described provisions through its use of social media in association with its rulemaking efforts to define WOTUS under the Clean Water Act (CWA) during FYs 2014 and 2015."
Meanwhile several lawsuits across the country are in play to make a rule about the legality of WOTUS. NCBA has filed in Galveston, Texas, says Woodall, where they hope a judge will be favorable in his ruling.
READ: Circuit court hands landowners major victory on WOTUS
"If our next elected president doesn't like WOTUS, then WOTUS can just go away," said Woodall. The objective now is to discover which candidates will side with ranchers on the WOTUS rule.
3. Endangered Species Act
Last year, ranchers dealt with the issue of whether or not the sage grouse would be listed as an endangered species. With a great deal of controversy surrounding the issue, it was decided that the iconic bird would not be listed as an endangered species; however, the Obama Administration still chose to force through their land use plans. This decision impacted 11 western states where the greater sage grouse resides.
Acts like this from government agencies can impact producers' grazing rights, says Woodall, and could continue to be a point of contention in the future.
READ: Sage grouse, Western ranchers dodge the ESA, sort of
4. Animal health and production practices
"There's always an attack from animal welfare and environmental groups on how we produce beef," says Woodall. "Depending on who is in Congress will determine how big of a fight we will have on our hands."
Woodall says the Democrats have a good chance of gaining control in the Senate, which could lead to more gridlock in Congress. There are several states up for grabs in the upcoming election including Nevada, Florida, New Hampshire and Wisconsin.
BEEF asked readers who they think should lead the nation.
A recent BEEF poll asked readers, "Who is your pick amongst the Republican hopefuls for president?" With 303 votes so far, 34% choose Donald Trump; 30% say Ted Cruz; 14% prefer Marco Rubio; 7% like Ben Carson; and the remaining 15% say "none of these."
Vote for your favorite Republican candidate here.
Meanwhile, a new poll at BEEF asks readers which candiate they would choose as the Democratic nominee. While the Republican hopefuls are in a four-way race, there are only two leading choices on the Democratic ticket—Hillary Clinton and Bernie Sanders. If you had to vote for one of the two, who would be your pick?
Vote for your favorite Democratic candidate here. 
As with any election, it will be up to producers to go home and do their homework on which candidates best serve their interests in 2016 and beyond, and of course, showing up to voice your opinion with your vote is the ultimate way to impact who will be in the driver's seat in Washington, D.C. for the next term.
The opinions of Amanda Radke are not necessarily those of beefmagazine.com or Penton Agriculture.
You might also like:
15 best winter on the ranch photos
2016 market outlook: Here's what to expect
A voice of reason in the Bundy-Hammond debate
7 ranching operations awarded top honors for stewardship, sustainability
Subscribe to Our Newsletters
BEEF Magazine is the source for beef production, management and market news.
You May Also Like
---